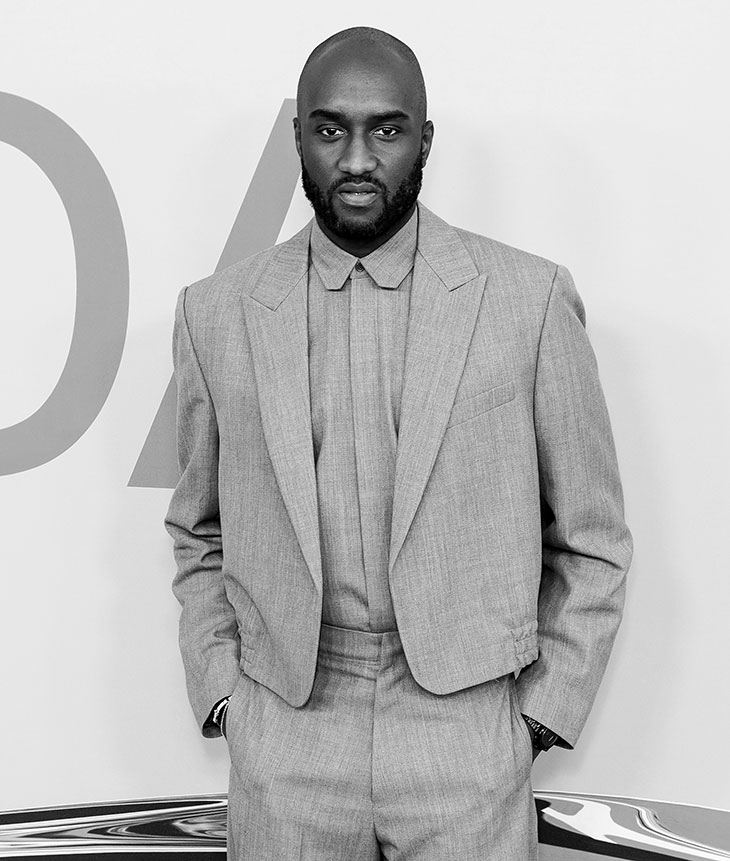 American fashion designer and entrepreneur, Virgil Abloh passed away this Sunday, November 28th after a private battle with cancer. The 41-year-old, who was the creative director for Off-White and Louis Vuitton, had been suffering from an aggressive form of cancer for two years.
Fashion is kinda a joke. I don't get too bogged down in the clothes. For me, it's one big art project, just a canvas to show that fashion should have a brand which has someone behind it who cares about different contexts. Social things.
– Virgil Abloh
Virgil Abloh was born on September 30, 1980, in Rockford, Illinois, to Ghanaian immigrant parents. He received his Master of Architecture at the Illinois Institute of Technology in 2006. After graduating from university, Abloh interned at Fendi in the same class as rapper Kanye West in 2009, when the two began a collaborative relationship.
"We are all shocked by this terrible news. Virgil was not only a genius designer and a visionary, he was also a man with a beautiful soul and great wisdom. The LVMH family joins me in this moment of great sorrow and we are all thinking of his loved ones on the passing of their husband, father, brother, son and friend." – said Bernard Arnault, CEO of LVMH
Virgil Abloh founded his first fashion house Off- White in 2013, describing it as "the gray area between black and white as the color off-white". The line instantly became popular through its use of quotation marks, zip-ties, capital letters, and barricade tape.
Virgil was a genius, a visionary but most of all he was family. There are no words to describe the loss that his passing leaves in our lives. His legend, his love and his spirit will remain with us forever. Thank you for changing our lives, Virgil. Rest in power, brother. – said Davide De Giglio and Andrea Grilli, co-founders of New Guards Group.
In March, 2018, Abloh was named artistic director of Louis Vuitton's menswear ready to wear line, making him the first person of African descent to lead the French fashion house.
View this post on Instagram
Virgil Abloh was one of the most sought after collaborators in the industry. He worked frequently with Japanese artist Takashi Murakami, collaborated with Nike on a number of sneaker designs, and also partnered up with the Swedish furniture company IKEA.
A genius who would casually place the answers to fundamental mysteries right in front of you. To think how many people have been set free thanks to his presence! I am one of them. Thank you, and God bless. But to be honest, I can't believe he's gone. My head is empty. – said Takashi Murakami, artist and Abloh's long time collaborator.
In memory of Virgil Abloh, Louis Vuitton will pay tribute to his life and legacy with a presentation of his Spring Summer 2022 Mens Collection in Miami on November 30th.