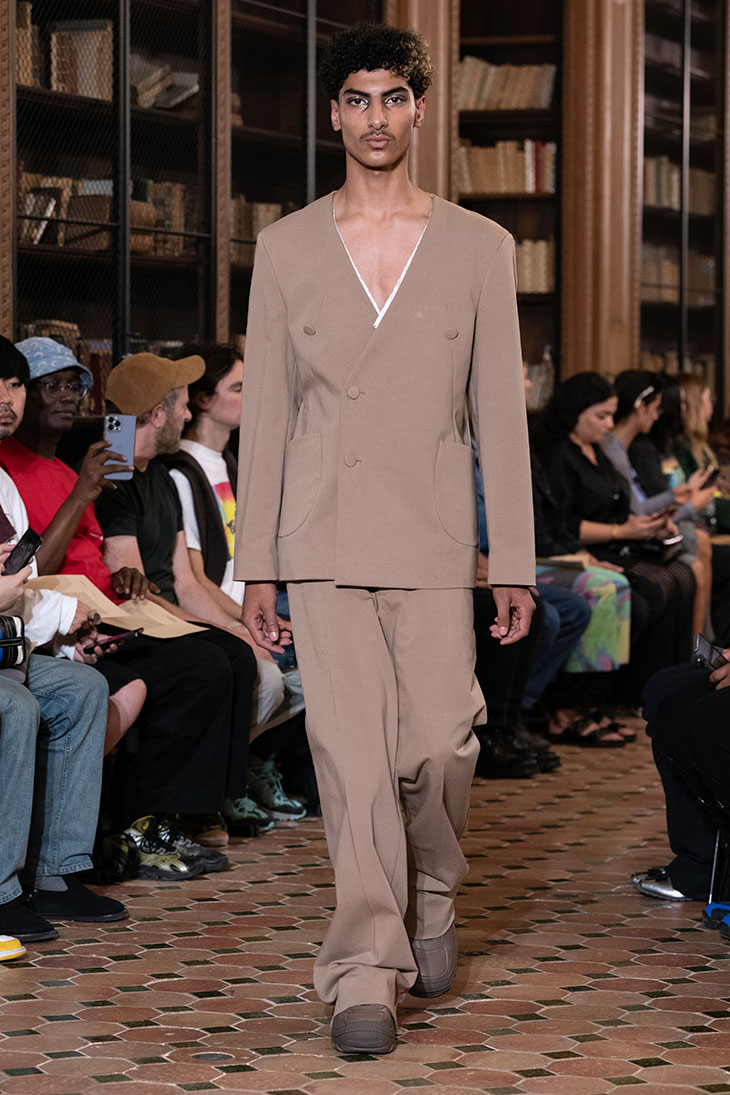 London based designer Kiko Kostadinov presented his Spring Summer 2023 Menswear Collection, with a runway show, as a part of the recently finished Paris Fashion Week. The collection explores the traditional menswear wardrobe, deconstructing the relationships between clothing and circumstance past.
Our collective experience of the masculine wardrobe is deeply entrenched in the tenets of war, power and industry – inescapable echoes of the field and the battlefield. Of work, victory, and pain.
– from Kiko Kostadinov.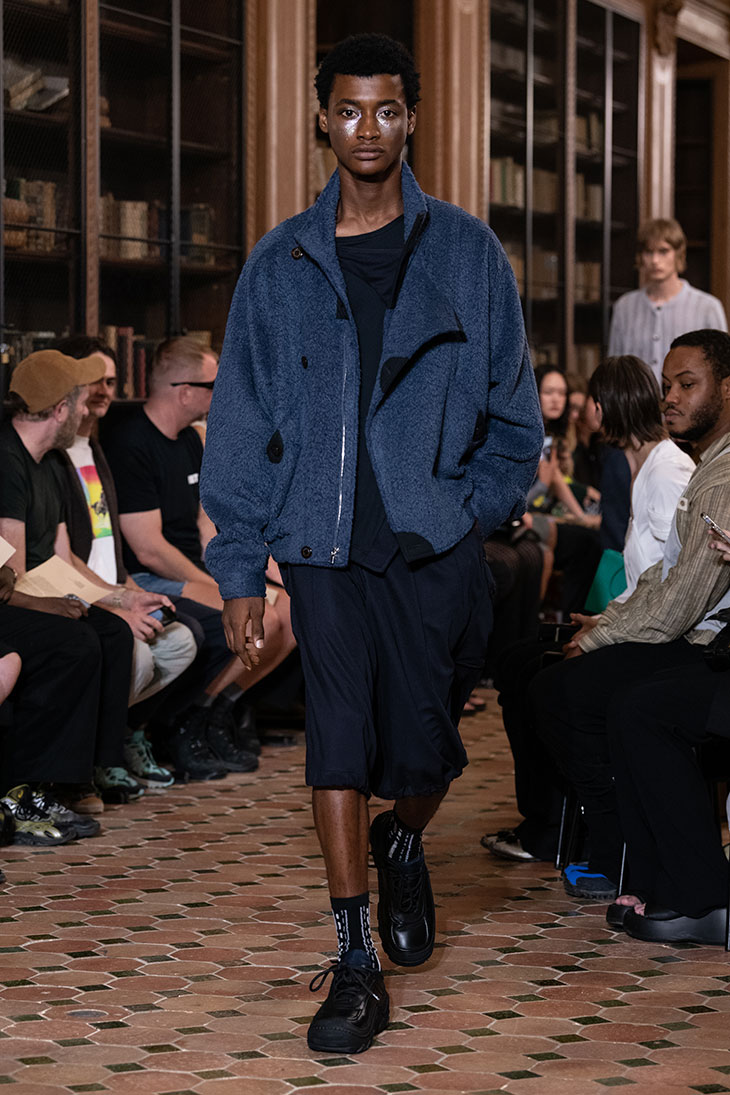 Finding the inspiration in the Ottoman rule of his native Bulgaria, Kiko Kostadinov takes the structure and drape of Janissary uniforms, and reworks them in a contemporary way. Silhouettes and ornaments are influenced by the agrarian landscapes of Zlatyu Boyadzhiev's mid-century oil painting and the Vietnamese artist Dahn Võ's monumental criticism of America through sculpture.