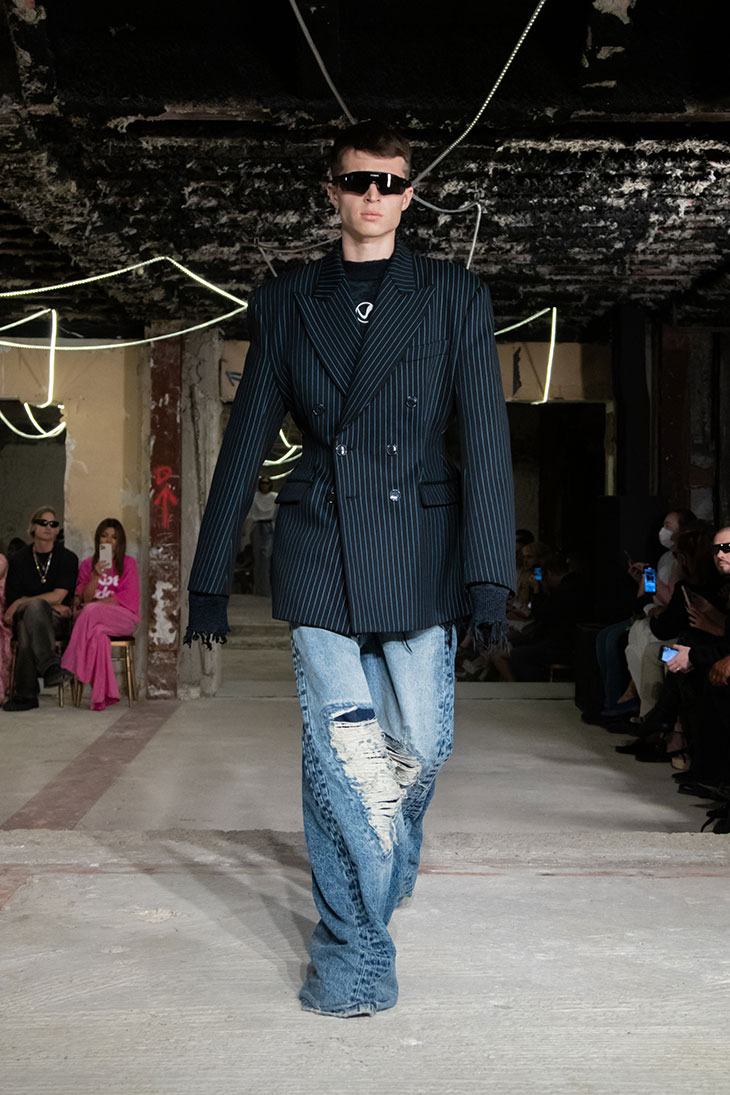 Creative Director Guram Gvasalia presented his first physical VETEMENTS show in the former Tati department store in Paris. A very personal collection to him, as he stated in the show notes, it takes the inspiration from his childhood memories, imagination, hidden desires, but also from his war trauma.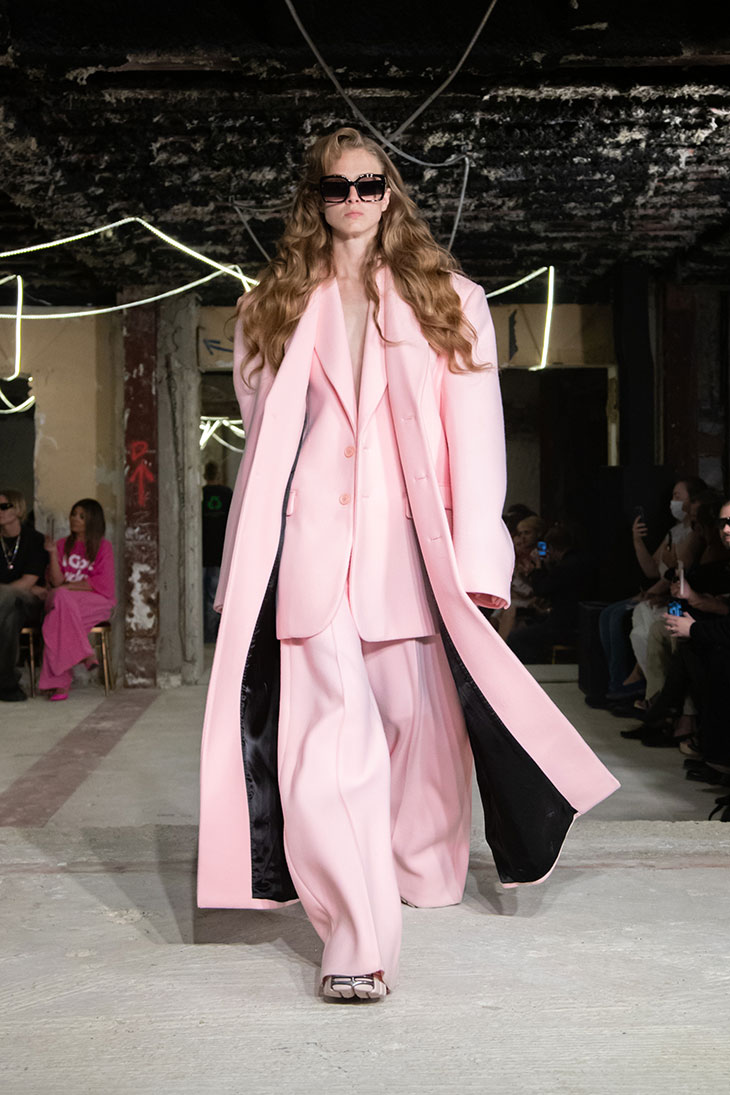 Prior to coming out as the Creative Director of VETEMENTS, I showed my first collection for the brand in December last year, all masked looks; masks as a protection, of what's inside, masks as a protection of the world that sometimes can be very brutal, especially being LGBTQ and growing up in a super homophobic environment. Everyone expected me to continue this season with this signature move of covering all faces, but once I fitted the casting, I removed all the masks that were in the show, I wanted to show their faces, tell their stories through my clothes.
– said Guram Gvasalia.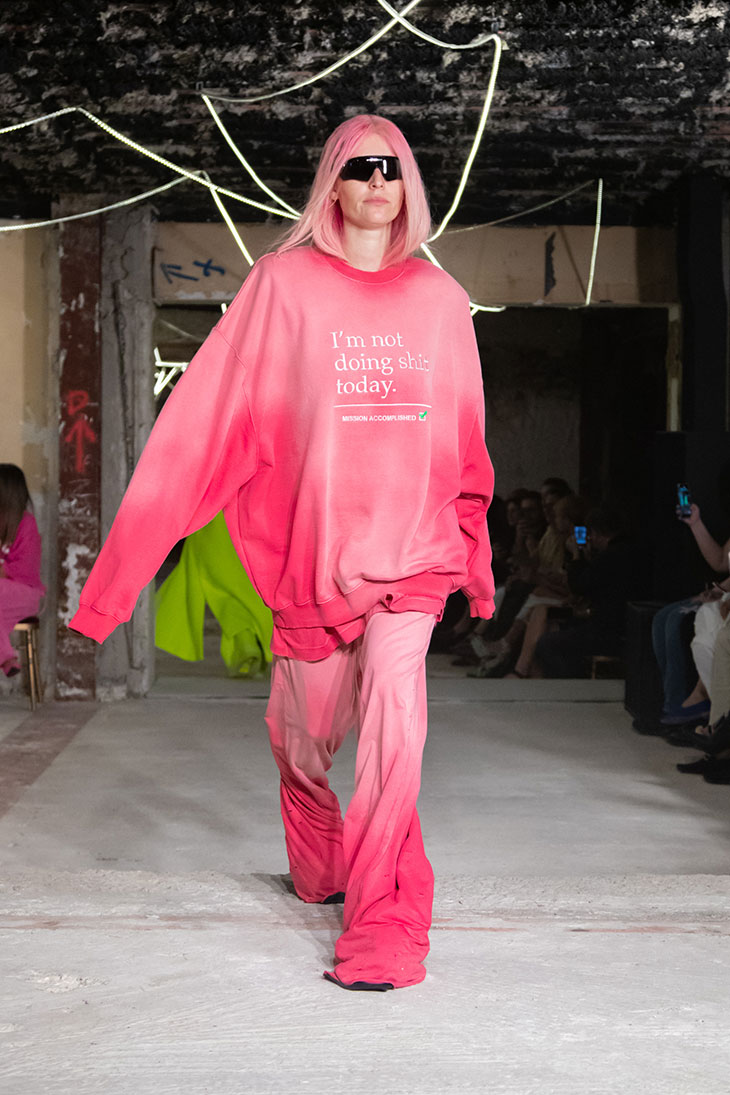 In the show notes Gvasalia reveals his very personal memories, including him falling love with  Kim Basinger, and buying his first Malibu Barbie doll. He also talks about his grandmother, and her Zebra printed dresses, making his first garments from a knock-off Tati bags, and his love for punk culture.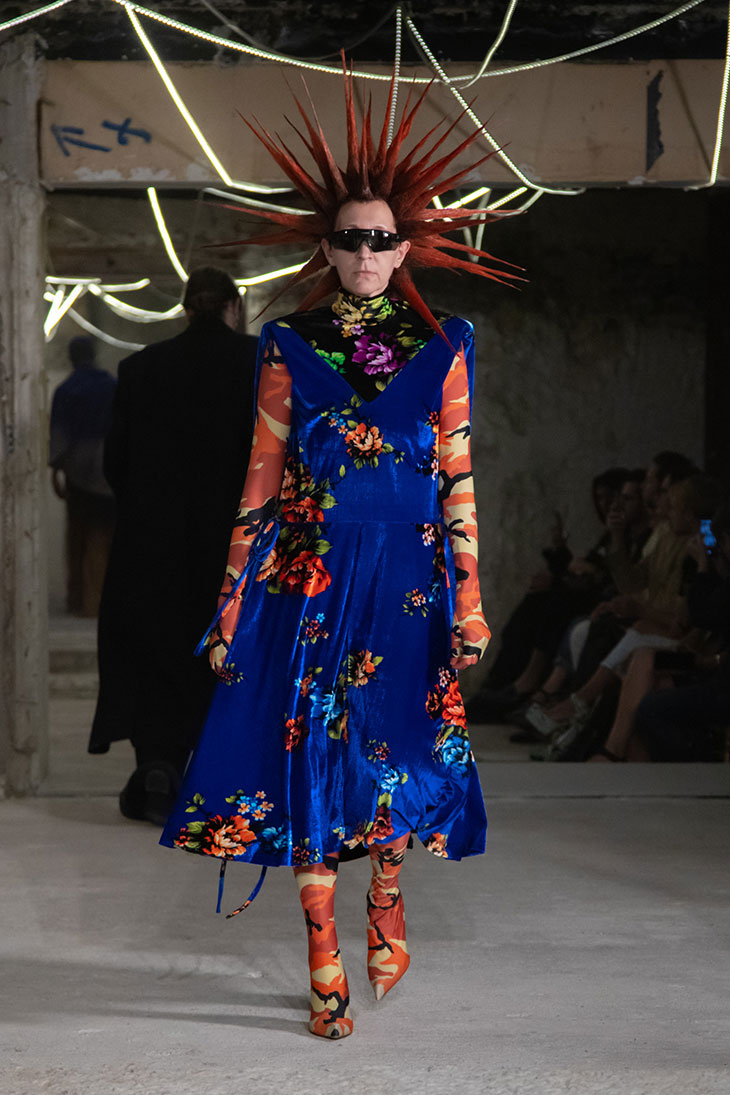 The designer also reveals his struggles of being LGBTQ and growing up in a homophobic environment, but also believing in a higher power that protects him.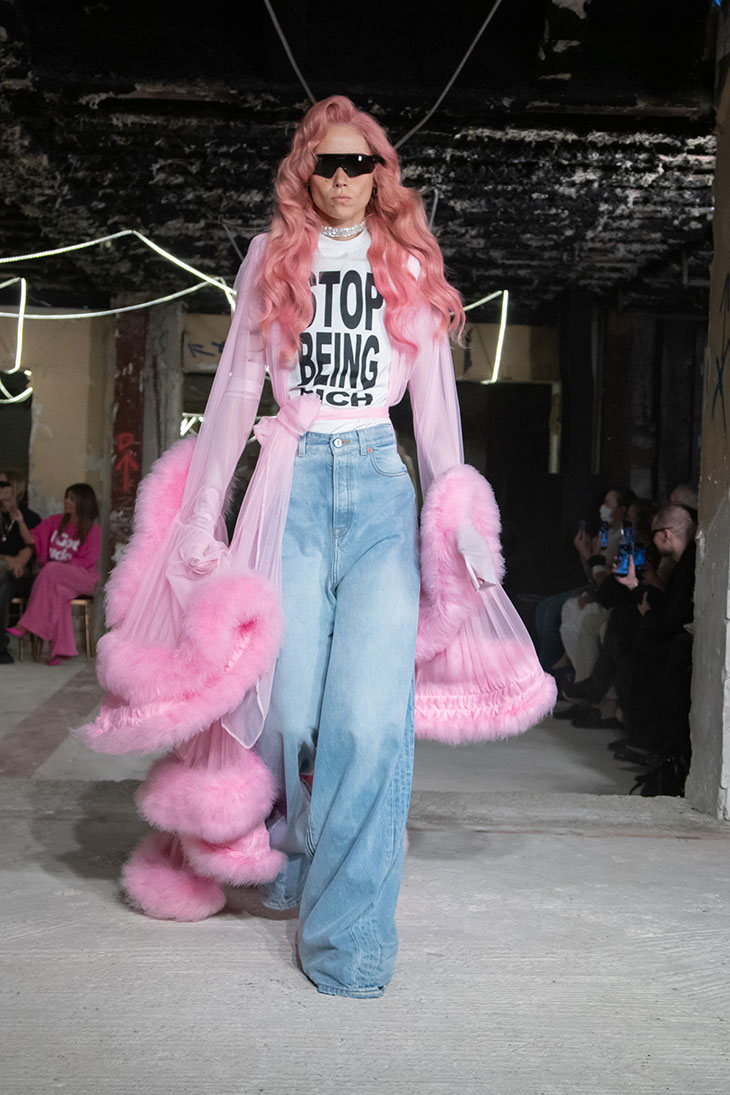 War memories from his childhood in Georgia, also inspired this collection. Gvasalia talks about having only one toy, a deformed version of a teddy bear, while everything else got destroyed during the war. He also mentions a check blankets he wore instead of outerwear in a refugee camp.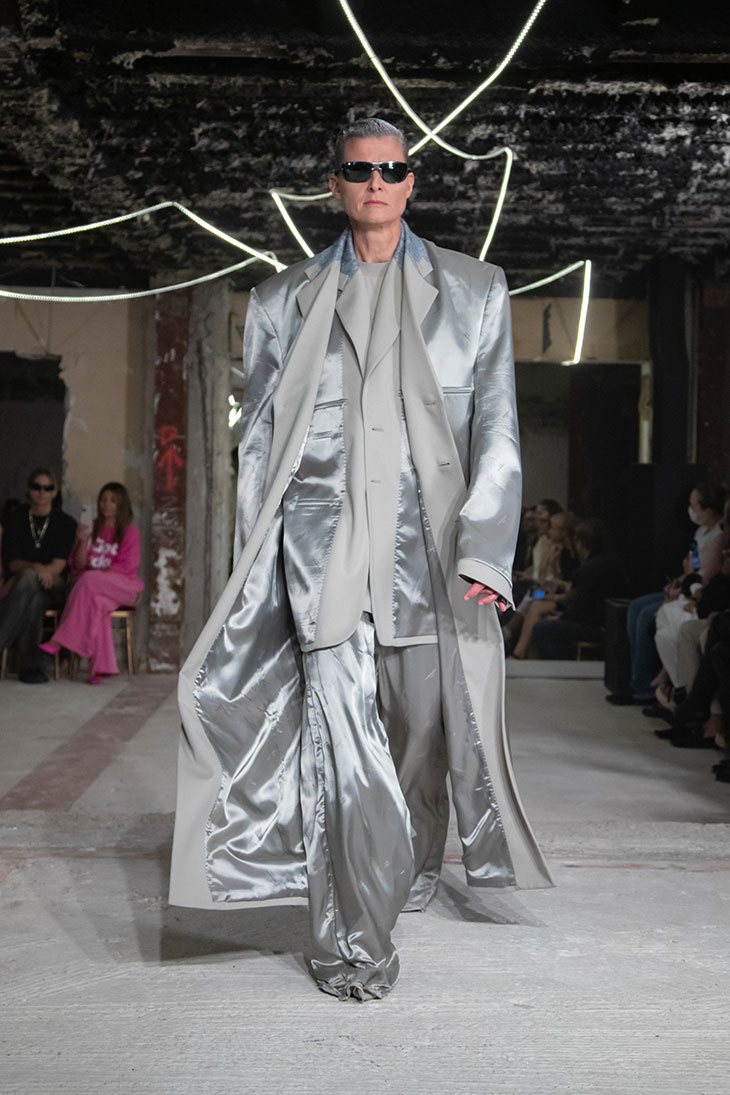 After all I've been through in my life, the good and the bad, I truly believe there is a higher power that protects us and loves us. The only thing is to believe in yourself, even if you are a boy from the middle of nowhere, ripped of your childhood and many other things, that one day dreams can come true. There is always an Afterlife; life after the pandemic, life after the war, life after life after life…
– Guram Gvasalia