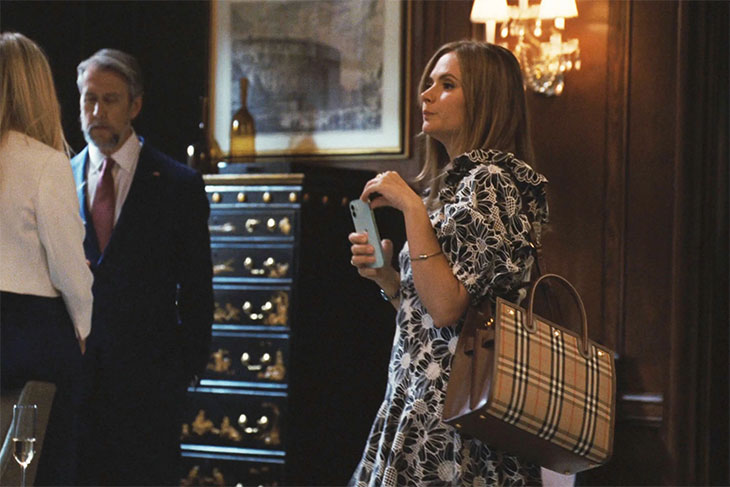 Ever since Bridget brought her large tote bag to Logan Roy's birthday party, the Internet is flooded with "ludicrously capacious bag" memes. Succession is back for the final season and everyone is talking about Tom's withering attack on fashion, more precisely Burberry's large canvas tote bag.
Tom made sure Bridget feels as an unwelcomed guest, stating that her clothes, and worst of all her "monstrous" bag are not a part of their world."What's even in there? Huh? "Flat shoes for the subway? Her lunch pail? It's gargantuan. You could take it camping. You could slide it across the floor after a bank job". – he said in the first episode. Ever since he declared Bridget's bag as "ludicrously capacious" we couldn't stop looking for a perfect tote to fit this description. Take look at our top picks below:
We earn a commission when you follow the link to make a purchase. Click here to learn more about how we make money.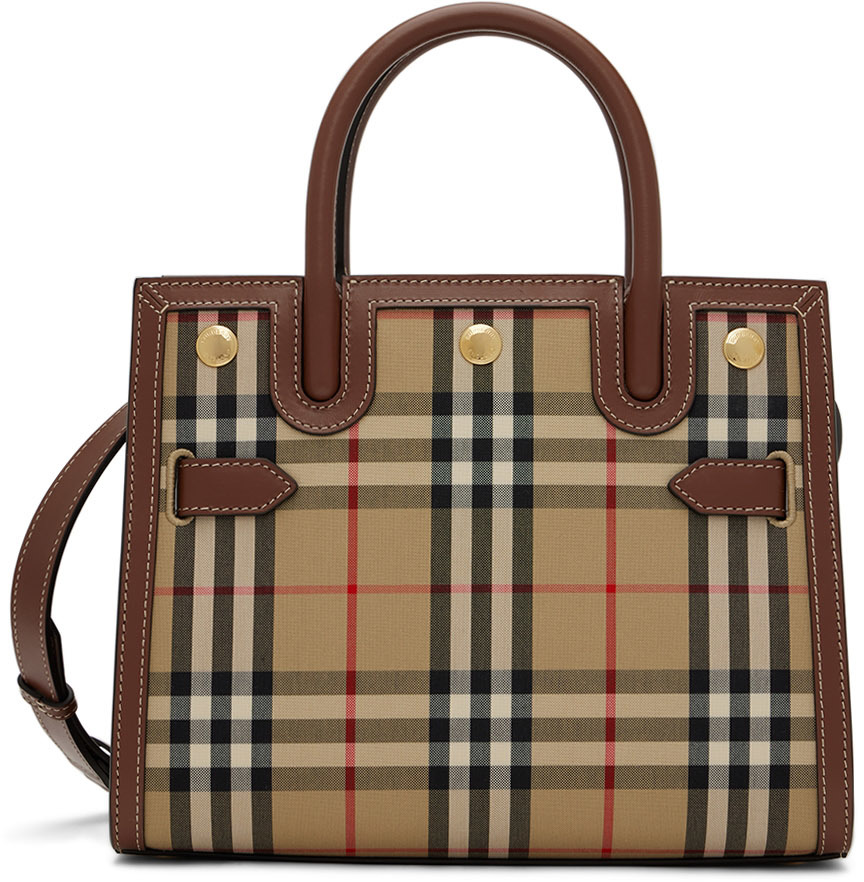 BURBERRY
Beige Vintage Check Title Bag
THE "Ludicrously Capacious Bag", this cotton-blend canvas tote bag from the British heritage brand Burberry can really fit your flat shoes for the subway, your lunch pail and yes, you could take it camping. It comes in beige color palette and features the house's signature check pattern in black, red, and of-white, as well as a buffed calfskin trim in brown throughout.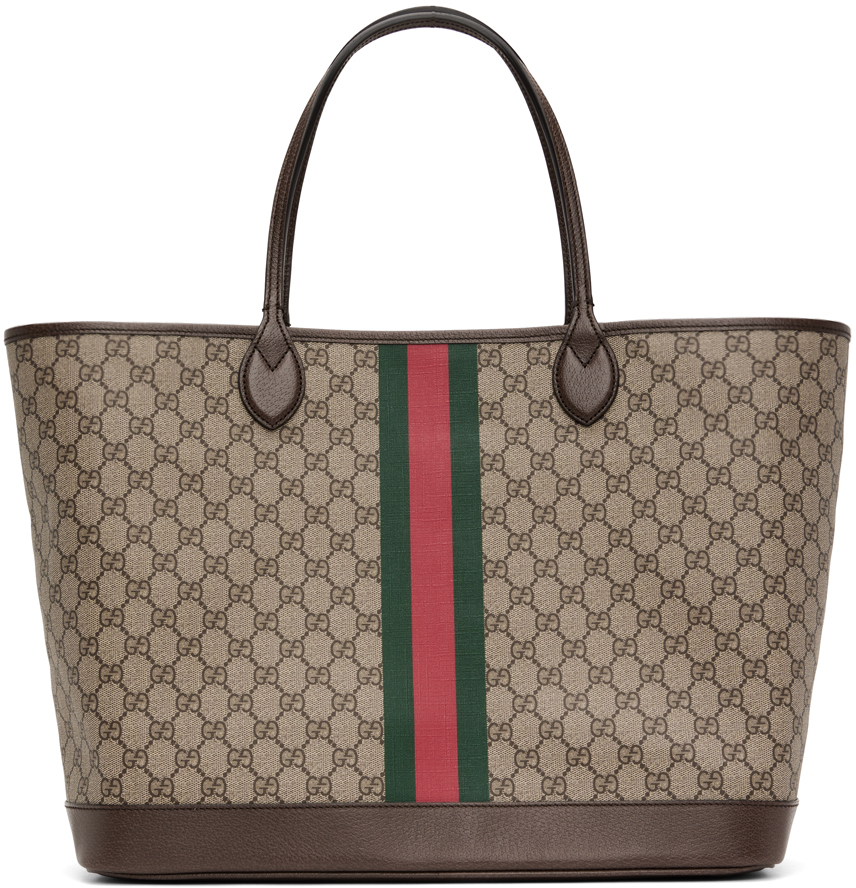 GUCCI
Beige Ophidia GG Large Tote
The house's iconic model, this Gucci coated cotton canvas tote in beige has a grained leather trim and jacquard logo pattern throughout. It also features twin shoulder straps and brand's signature stripes printed at front and back face. As it is really gargantuan, it features a detachable zip pouch at interior so you don't lose your small items in it forever.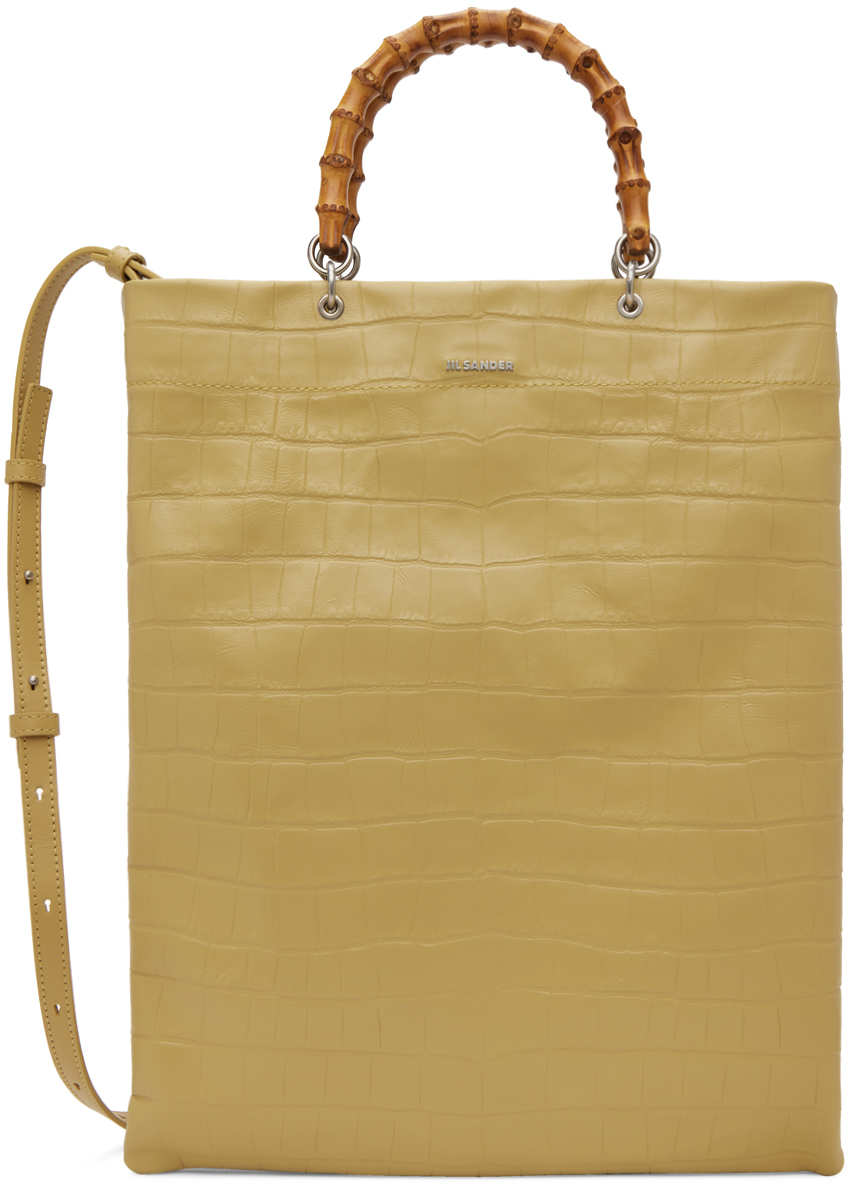 JIL SANDER
Beige Medium Croc Tote
Not just another large tote bag, this croc-embossed calfskin beauty from Jil Sander elevated the much loved big bag style. It comes in beige and features a beautifully crafted bamboo carry handles, as well as a detachable and adjustable shoulder strap. It's embellished with a minimalistic logo plaque at face and has a press-stud closure for easy use.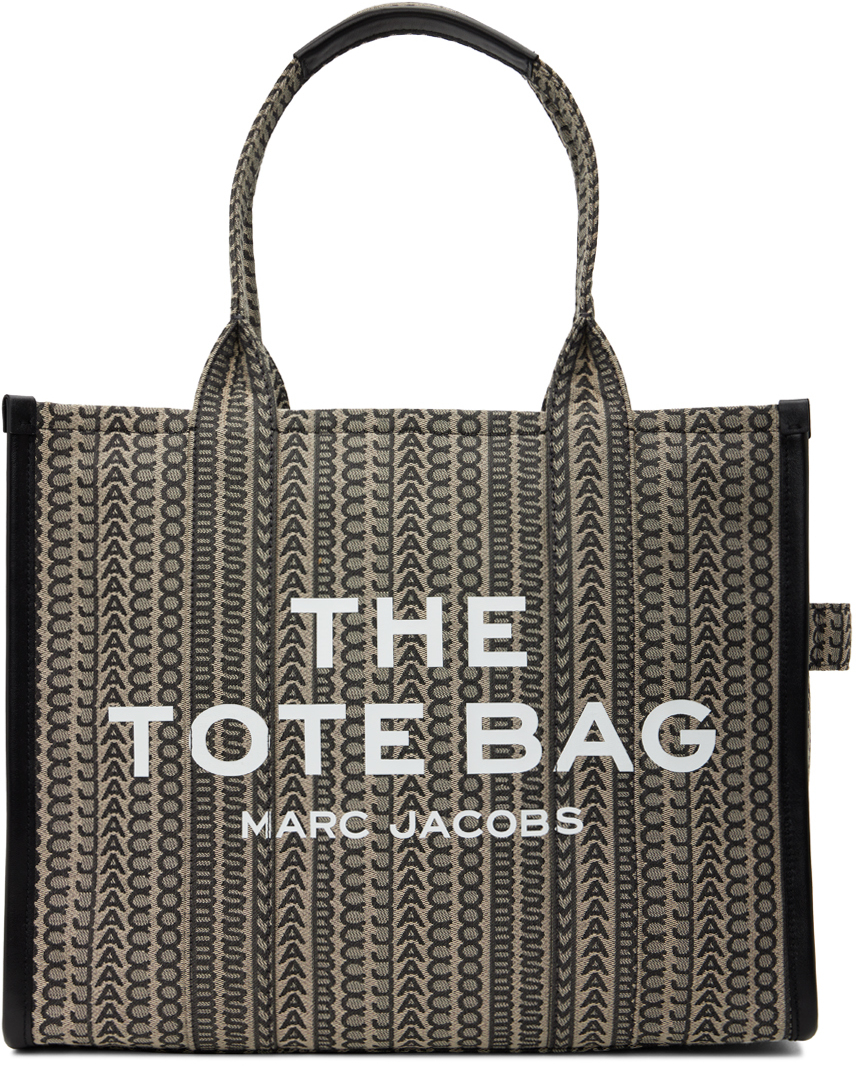 MARC JACOBS
Beige & Black 'The Large Tote' Tote
The kind of tote bag, Marc Jacobs has a style for every taste. This cotton canvas tote in beige and black is the carry-all you never knew you needed. It features a logo graphic embroidered throughout and a fixed twin carry handles and it's an ideal city and getaway companion.
BOTTEGA VENETA
Beige Large Arco Tote
The beautify crafted Arco tote from Bottega Veneta features the brand's signature exaggerated intreccio weave. It's made out of cotton and linen-blend canvas in beige with buffed leather trim in black throughout. Its open-top design features a tubular top handles and an interior zipped pouch.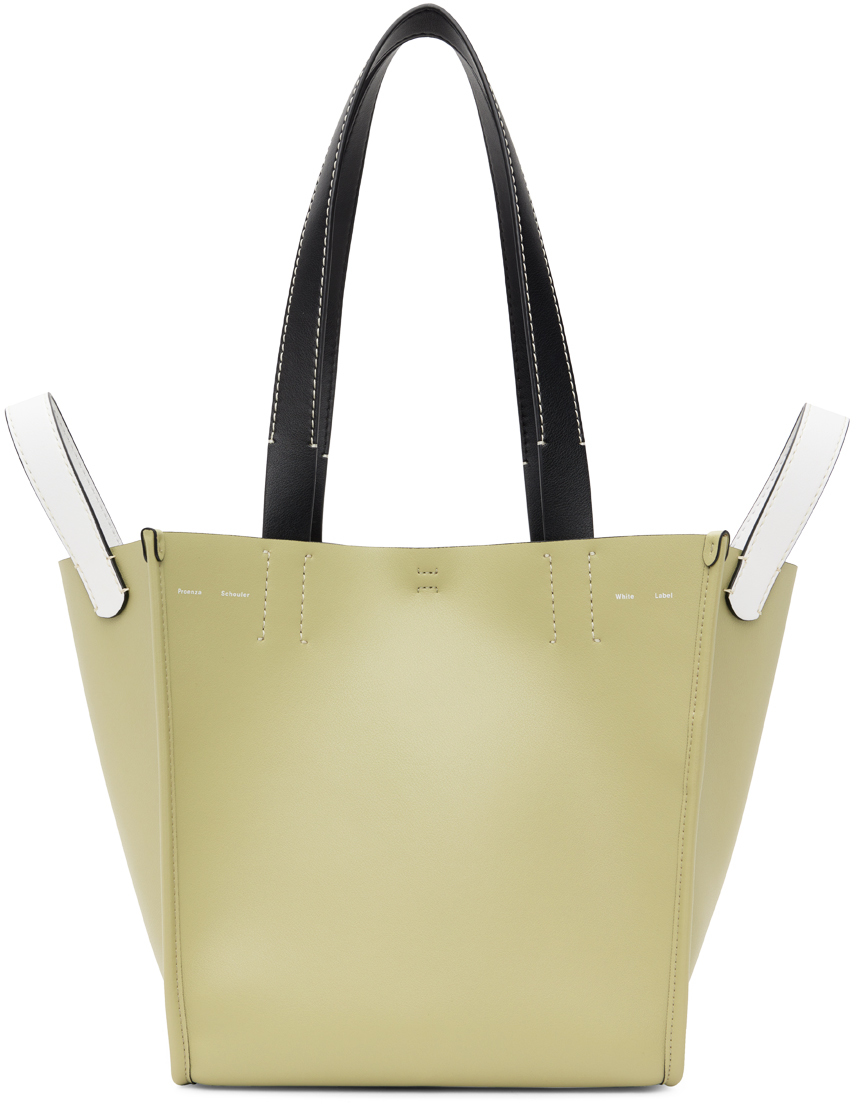 PROENZA SCHOULER
Beige Mercer Tote
A part of the Proenza Schouler White Label collection, this buffed leather tote from New York-based label is a tote-lover's dream. Its roomy style with endless styling potential will fit almost any outfit you come up with. It comes in beige with fixed black shoulder straps and twin carry handles in white on the side.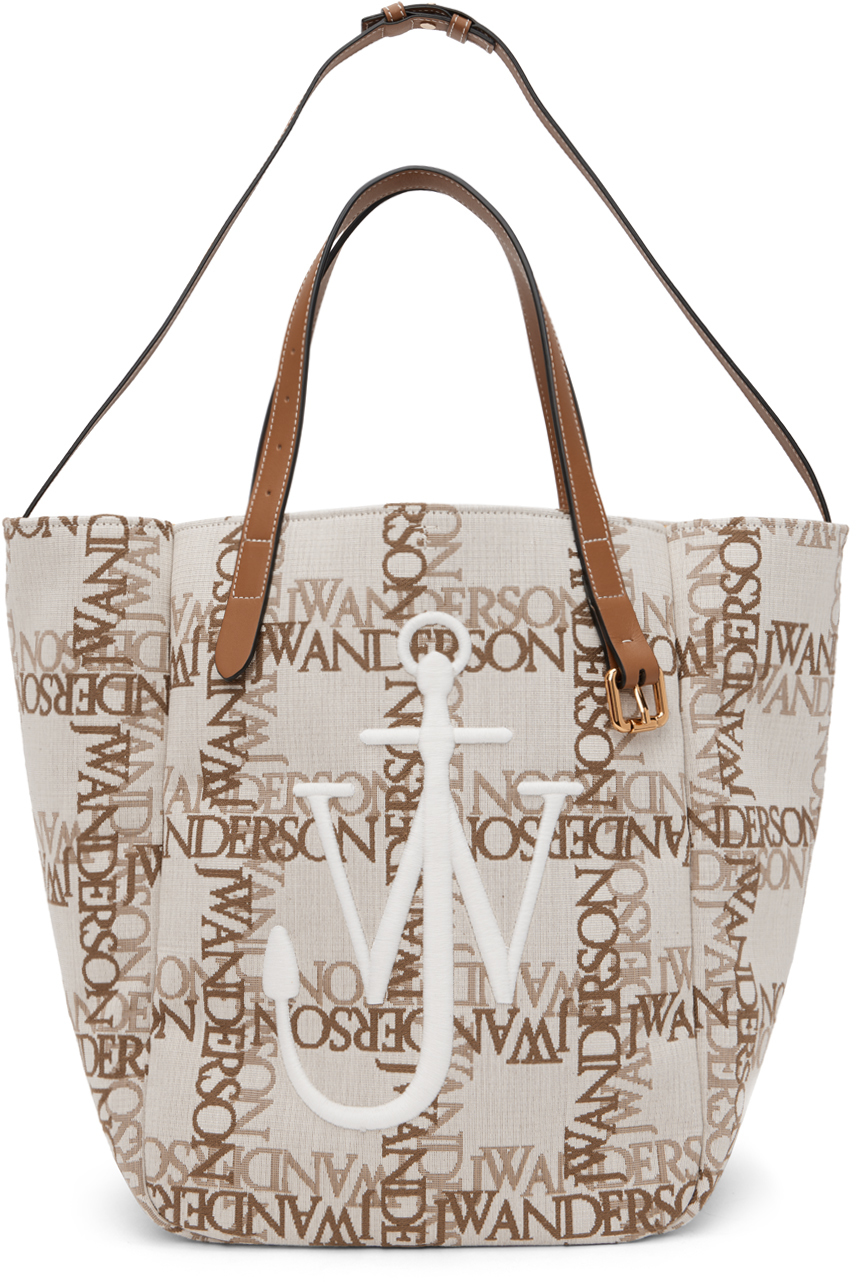 JW ANDERSON
Beige Logo Belt Tote
This beige belt tote from JW Anderson is the ideal warm-weather companion for carrying all your necessities and much more. This spacious rendition is made from canvas with the exception of the buffed leather trim in tan throughout. It features a jacquard logo pattern, twin leather carry handles and a fixed leather shoulder strap.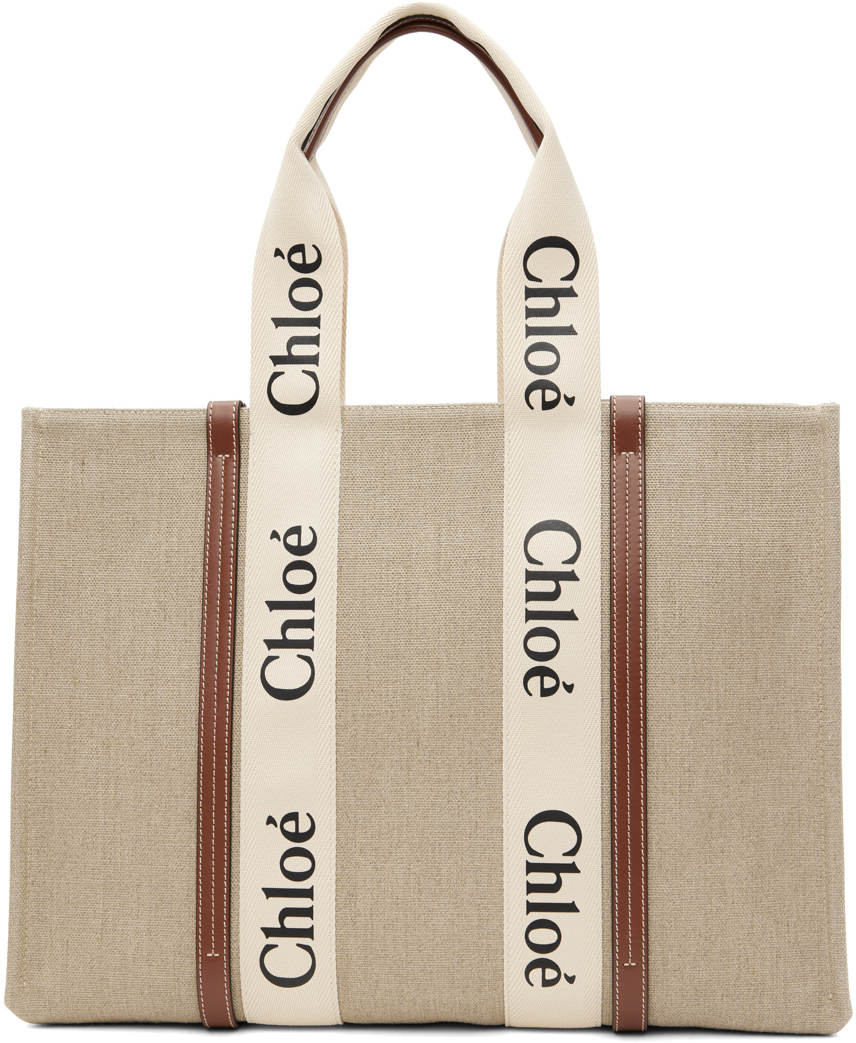 CHLOÉ
Beige & Brown Large Woody Tote
This canvas tote bag from Chloé will take you from day to night, adding an eye-catching element to any outfit. It is made out of a structured linen canvas, with buffed calfskin trim in brown, while the contrasting stitching comes in white.