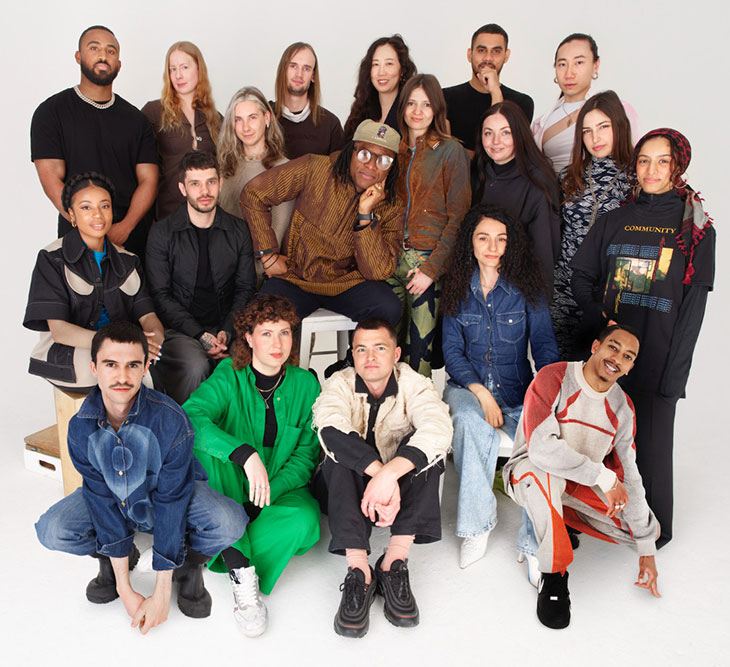 The British Fashion Council (BFC) has revealed the esteemed recipients of its coveted BFC Fashion Trust grants for 2023. The BFC Fashion Trust is a remarkable charitable initiative that propels business growth with financial grants and invaluable mentoring through the esteemed BFC Foundation. Recipients of grants are designers that have established growth and delivery goals for a defined sector of their operation.
The judging panel meticulously selected the recipients from a carefully curated shortlist of designers, handpicked by a discerning sift panel. The panel of judges was led by Yvie Hutton, Director of Membership & Designer Relations at the British Fashion Council. Other esteemed members included Anna Orsini, Strategic Consultant at the British Fashion Council, Daniel Peters, Founder and Lead Strategist of Fashion Minority Report, Jeannie Lee, Head of Buying Womenswear at Selfridges, Laura Strain, Chief Operating Officer of the British Fashion Council, Narmina Marandi, Investor, Philanthropist, and Co-Chair of the BFC Foundation Fundraising Committee, Sian Westerman, Senior Advisor at Rothschild and Executive Board member of the British Fashion Council, and Sylvie Freund-Pickavance, Global Strategy and Business Development Director at Value Retail.
The BFC Fashion Trust grant recipients 2023 are:
Chopova Lowena
Emma Chopova and Laura Lowena-Irons are a dynamic design duo making waves in the fashion industry. Their eponymous brand, Chopova Lowena, combines traditional craftsmanship with a bold and innovative approach. Known for their distinctive use of upcycled materials and intricate textile manipulation, their designs showcase a fusion of cultures and celebrate craftsmanship from around the world. With a focus on sustainability and cultural exploration, Chopova Lowena's designs challenge conventional fashion norms and offer a fresh perspective on contemporary dressing. Their unique aesthetic and commitment to ethical fashion have garnered critical acclaim and a dedicated following.
View this post on Instagram
Fruity Booty
Fruity Booty's mission is to redefine the modern woman's perception of sexy through their innovative designs. By adding their unique touch to basics, they aim to elevate everyday wear to new heights. As Vogue US puts it, Fruity Booty is all about adding that "cherry on top" to your wardrobe. Fruity's commitment to sustainability is evident in their use of eco-friendly materials and surplus fabrics, resulting in a collection that empowers women to make conscious choices from the moment they wake up.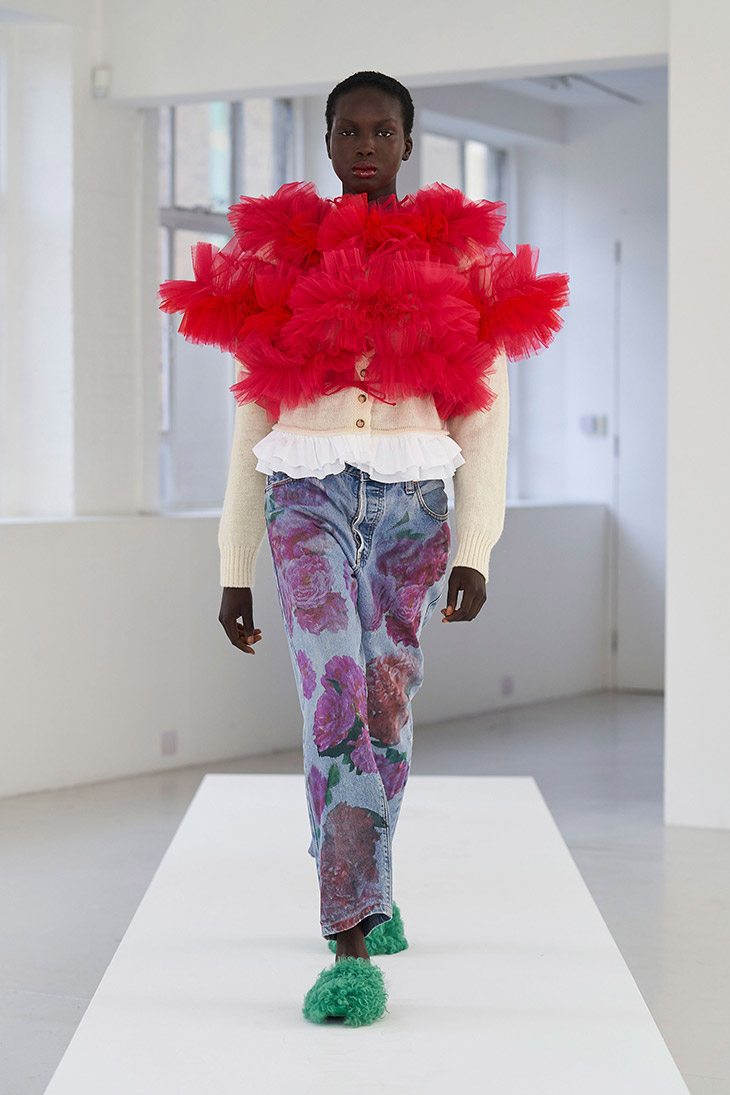 Molly Goddard
Highly acclaimed British fashion designer Molly Goddard is known for her distinctive style and playful approach to design. Her creations often feature voluminous silhouettes, layers of tulle, and vibrant colors, creating a whimsical and ethereal aesthetic. Goddard's designs effortlessly blend femininity with a touch of rebellion, challenging traditional notions of beauty and femininity. With a focus on craftsmanship and attention to detail, her pieces exude a sense of youthful energy and exuberance. Molly Goddard's unique vision has gained recognition from the fashion industry and her designs have been worn by influential figures, cementing her status as a leading designer.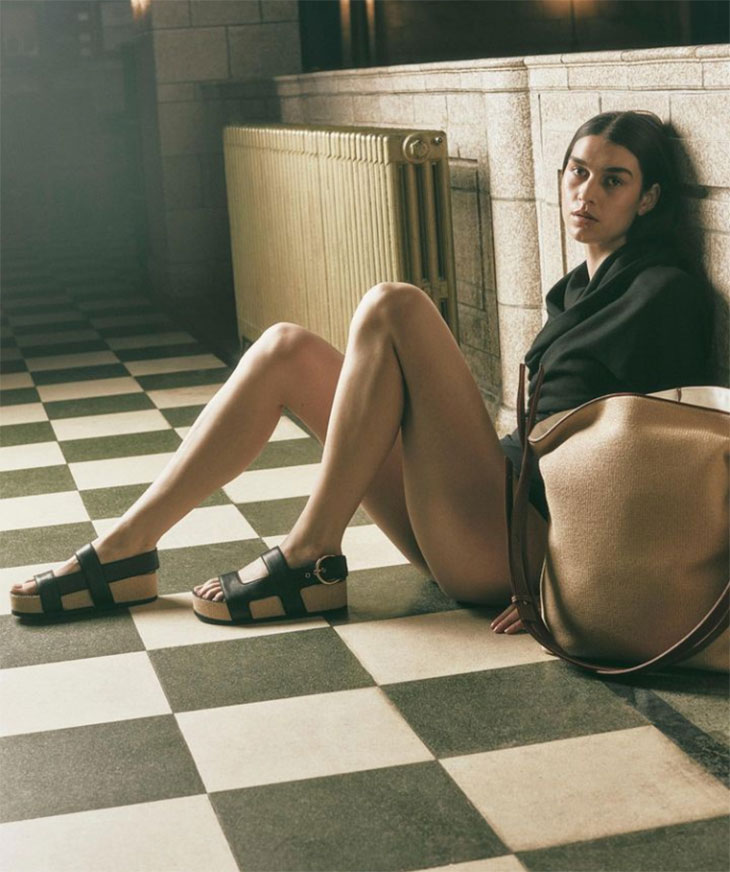 NEOUS
NEOUS is an independent luxury footwear line launched in 2017 by Vanissa Antonious. It is well-liked for the understated femininity and sophistication that it exudes. Products are handcrafted in Italy using time-honored methods, and each component is designed to withstand the rigors of use over many years.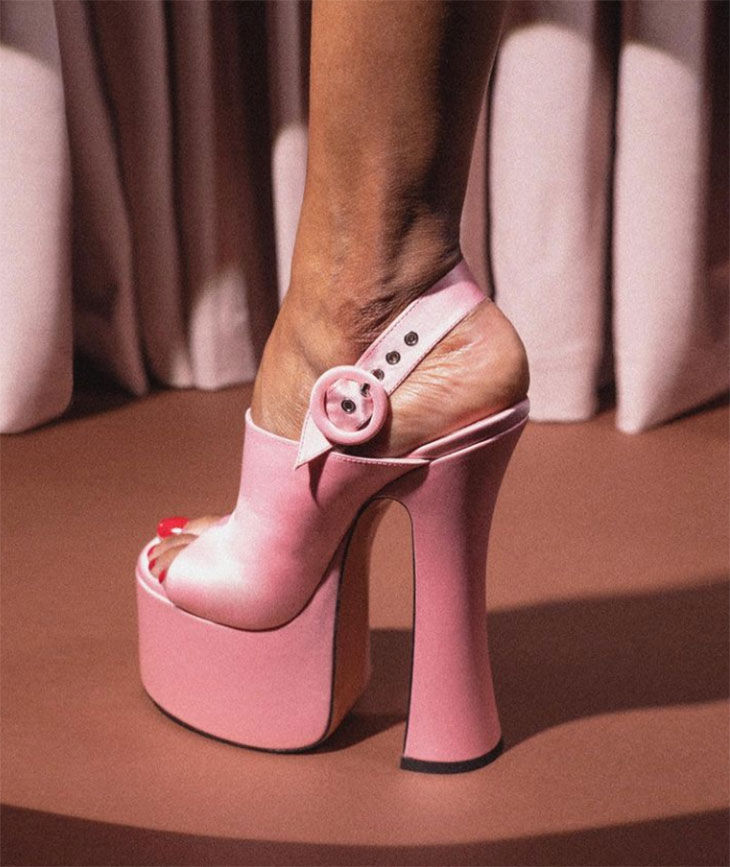 PIFERI
The namesake brand of Alfredo Piferi combines classic and design-driven products with ethics that are at the forefront of their profession. Shoes by PFERI are manufactured without the use of leather, from cutting-edge materials, and with a commitment to artisanal production in Italy.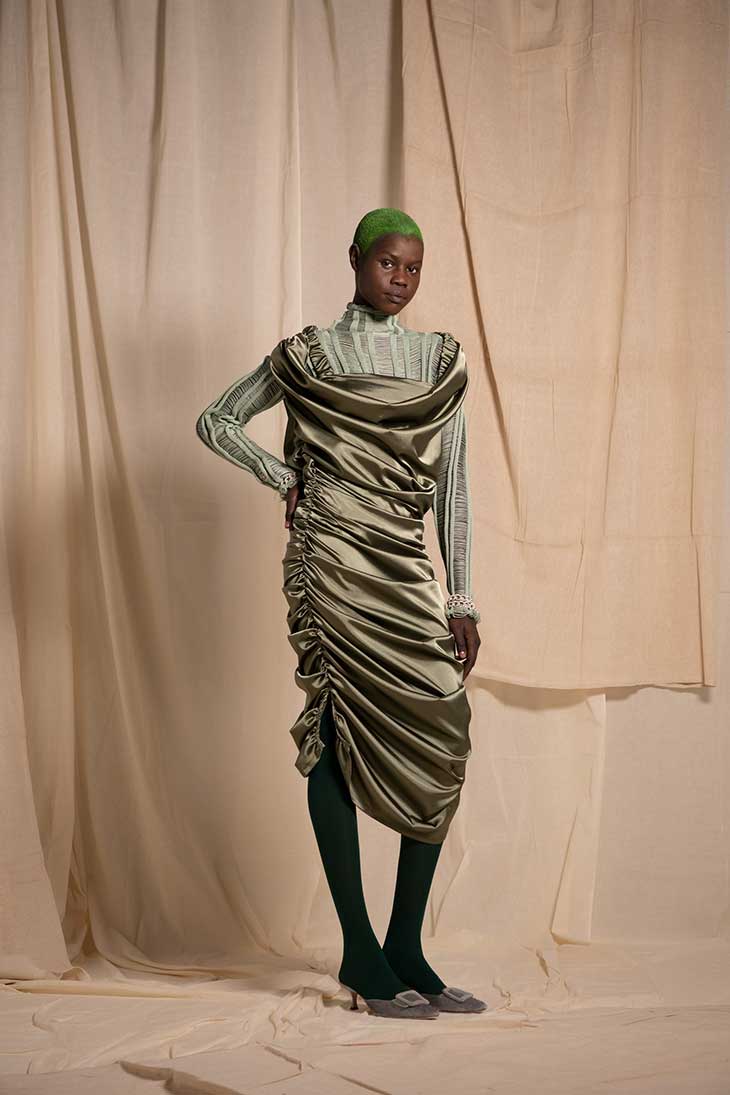 Richard Malone
Richard Malone is a highly regarded Irish fashion designer known for his innovative approach to design and sustainable practices. His creations often feature bold colors, sculptural shapes, and intricate textile techniques, showcasing his exceptional craftsmanship. Malone is dedicated to promoting ethical and environmentally conscious fashion, using recycled and organic materials in his collections. His designs challenge traditional gender norms and celebrate individuality, embracing diversity and inclusivity. Richard Malone's unique perspective and commitment to sustainable fashion have garnered him international acclaim and have made him a prominent figure in the industry.
A huge congratulations to the 2023 BFC Fashion Trust recipients. Supporting recipients with specific areas of their business and enabling brands to think strategically allows them to gradually develop into incredible global brands of tomorrow. This group of designers are extremely inspiring as they tackle today's issues head on, creating beautiful pieces with an innovative and sustainable acumen. – Caroline Rush CBE, Chief Executive British Fashion Council
Since it was established in 2011, the BFC Fashion Trust has distributed grants totaling over £2.7 million to 53 different designer enterprises in order to foster the expansion of business and fund the implementation of various practical solutions. These include long-term strategy plans on themes such as production, sampling, e-commerce, and merchandising, among others. Christopher Kane, David Koma, Emilia Wickstead, Erdem, Mary Katrantzou, Osman, Rejina Pyo, Roksanda, Sophia Webster, and Wales Bonner are just a few of the designers that have previously received funding from the BFC Fashion Trust.