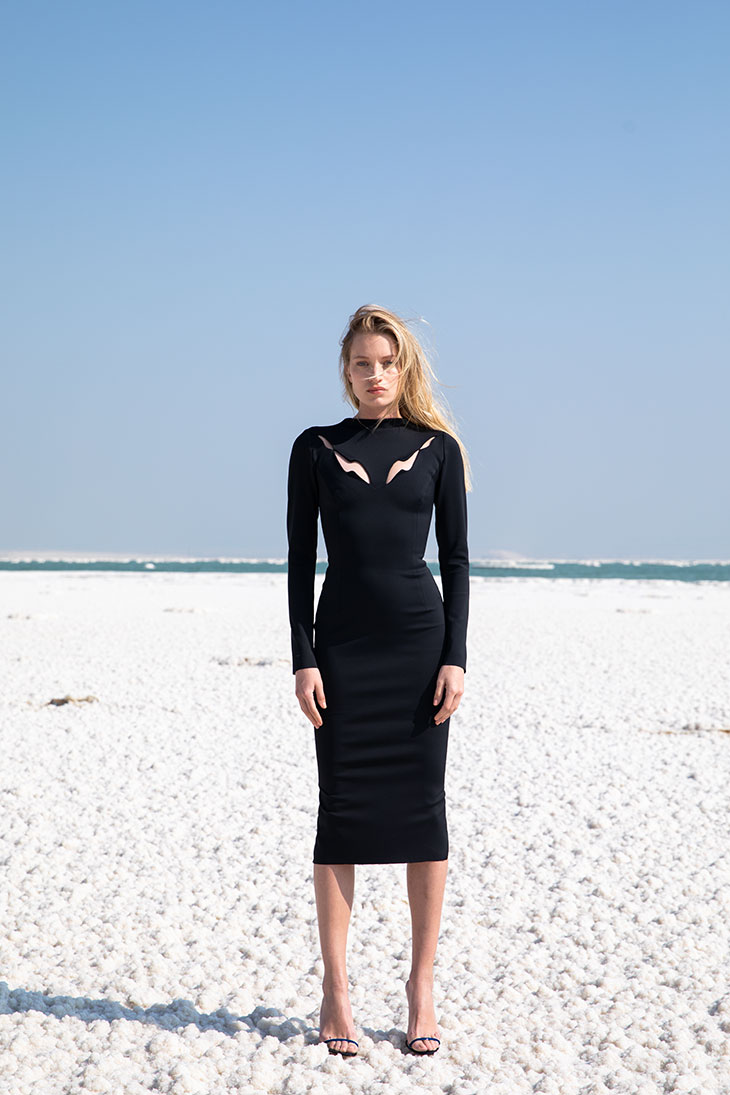 Tel Aviv-based fashion label, Mother of All, presented their Fall Winter 2023 collection, drawing inspiration from the captivating Italian muse, Marchesa Luisa Casati. This latest collection showcases a fresh interpretation of their iconic "wave" motif, presented in unconventional and innovative ways. Additionally, the collection features a new "snake" element, paying homage to their muse, and incorporating it through cut-out details.
Co-founders Golan Taub and Noa Pasternak chose the shores of the Dead Sea as the backdrop for the collection's lookbook. As the lowest point on Earth's surface, the salt formations and crystals found there naturally resonate with the aesthetics of the collection. Similar to their muse Marchesa Luisa Casati, the Dead Sea holds a place among the seven wonders of nature—remarkable, unique, and endangered.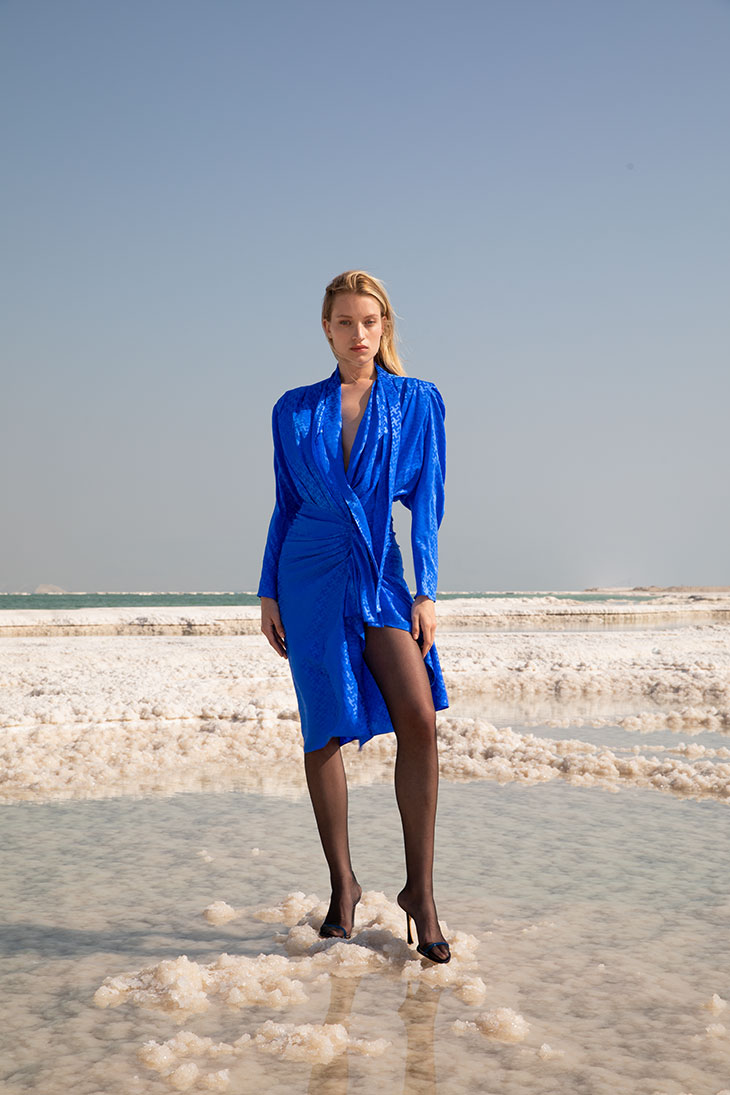 For this season, the textiles blend the brand's signature double-faced silk and knits with novel materials like wool, mesh, and leather, which exhibit a new texture inspired by Casati. Notably, the collection showcases Italian-made Jacquard silk and crocodile-effect metal leather.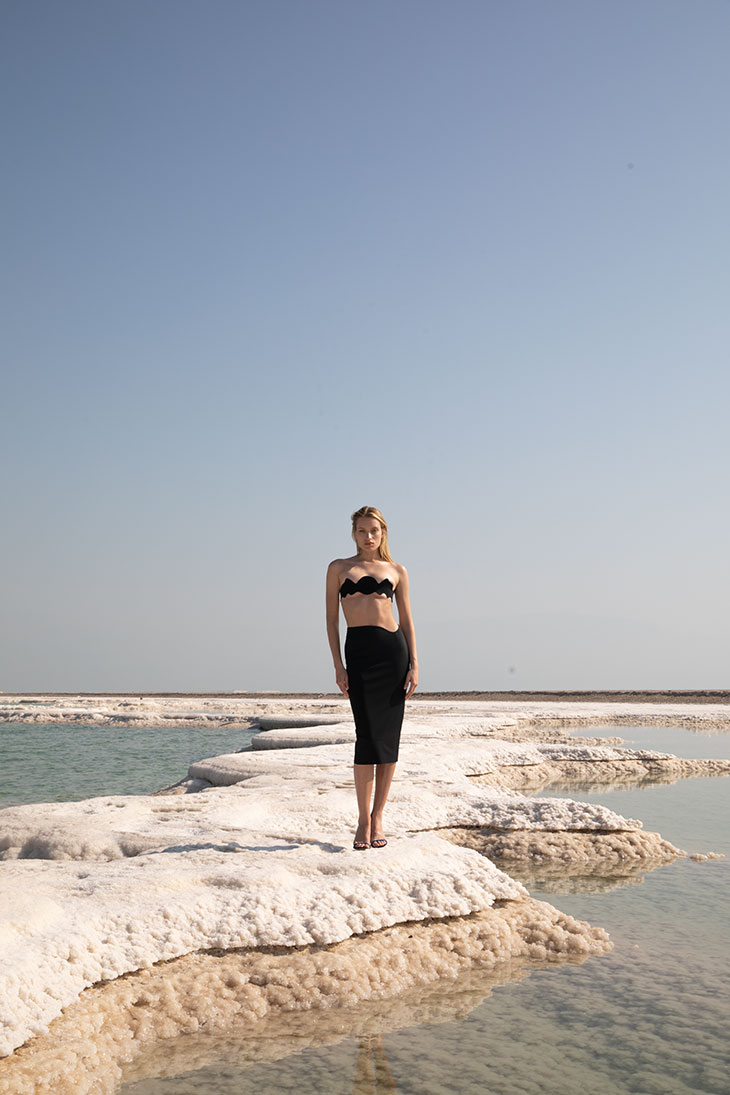 The color palette focuses on a fusion of winter poppy hues, such as vibrant purple, blue, and orange, combined with vivid ocean blue, luminous green, and shimmering silver. These shades beautifully harmonize with golden nude, black, and white colors, enabling effortless styling.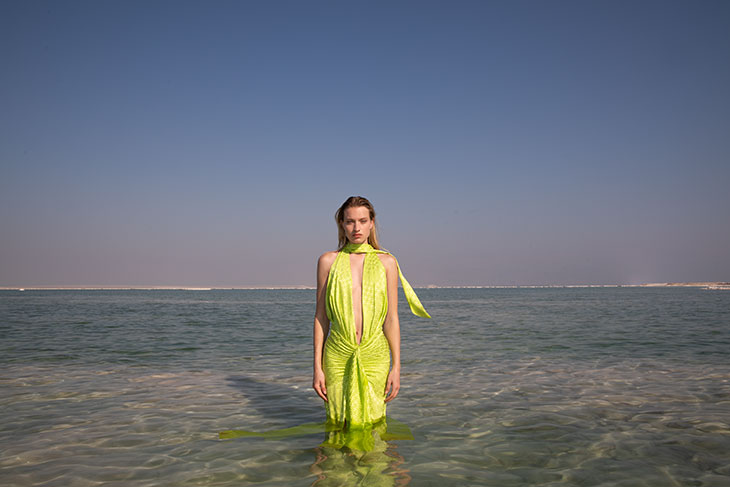 Marchesa Luisa Casati famously expressed her desire to become a living work of art. She was immortalized through photographs by Cecil Beaton and Man Ray, while artists like Augustus John, Erté, Leon Bakst, and Fortuny painted her and designed her elaborate outfits and jewelry.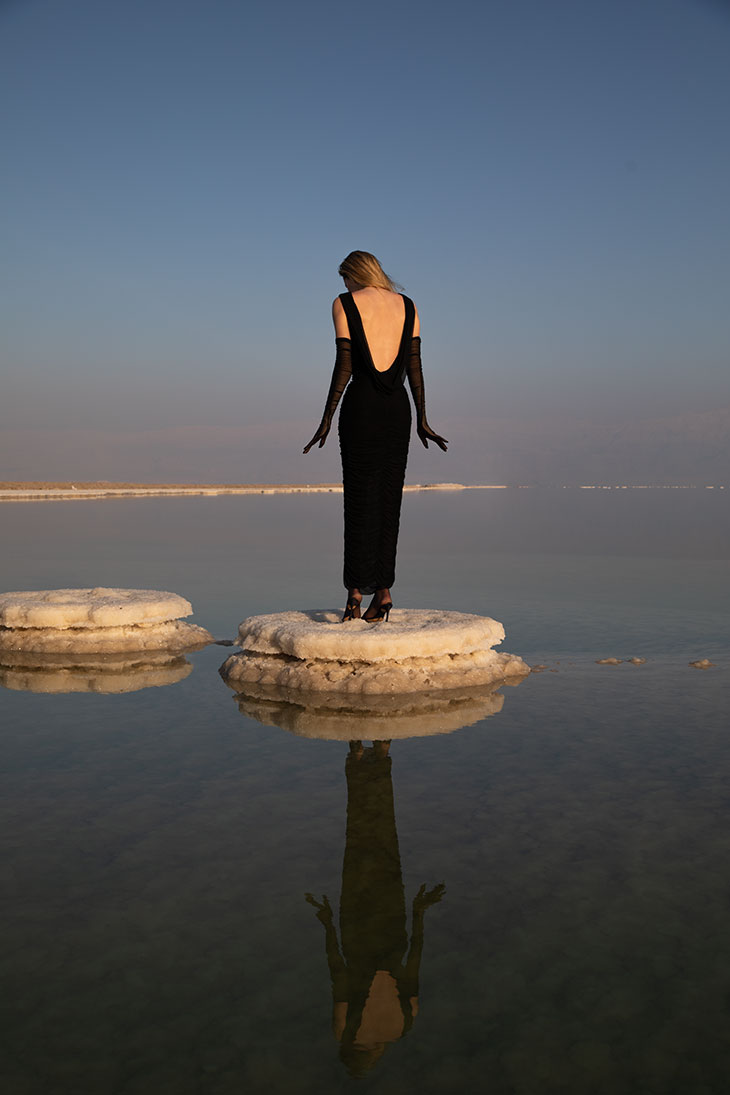 Casati's unconventional beauty was enhanced by henna-dyed auburn hair, fabric eyelashes, and even ingesting belladonna to dilate her already large pupils. She commissioned portraits, garments, jewelry, and sculptures from some of the most renowned and provocative artists of the twentieth century.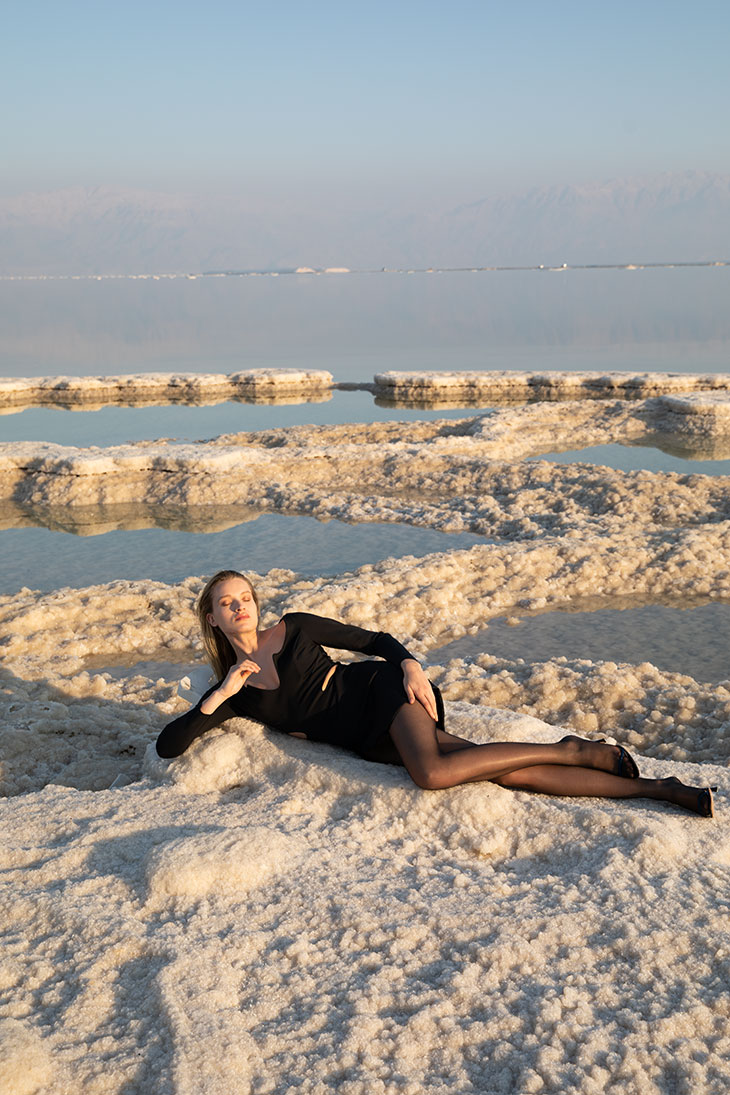 Similar to Medusa's association with snakes, Casati's totem animal was also the snake—an enchanting creature that sheds its skin and captivates with its gaze. She took pride in the shocking impact her appearance had on society. Her contemporaries were baffled, unable to decide if she was a vampire, a bird of paradise, an androgynous figure, a goddess, an enigma, or simply a madwoman. Casati constantly astonished society by parading with cheetahs on leashes and adorning herself with live snakes as jewelry.