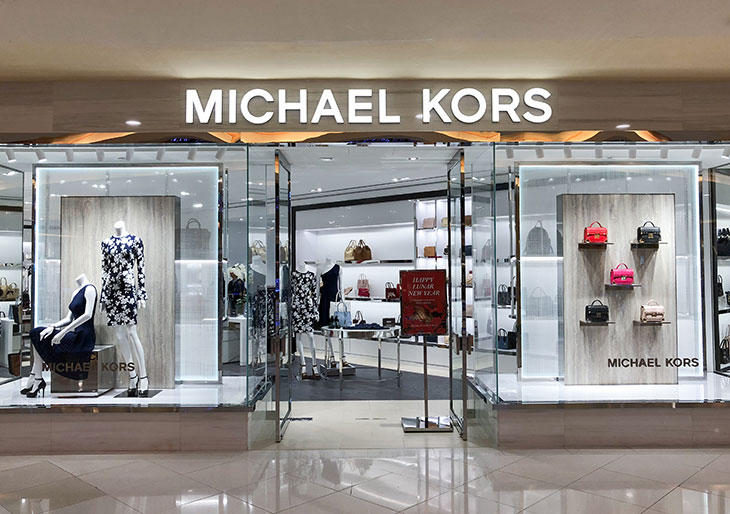 Tapestry, the parent company of Coach, is set to acquire Capri Holdings, the owner of Michael Kors, in an $8.5 billion transaction, to strengthen its standing against the top European luxury fashion brands.
This acquisition will significantly enhance the New York-based Tapestry's range, integrating Capri's renowned brands Michael Kors, Versace, and Jimmy Choo with its existing line-up of Coach, Kate Spade, and Stuart Weitzman.
The newly merged fashion entity will still be considerably smaller than its European competitors. In the previous year, the combined revenue of the two companies amounted to $12 billion. In contrast, LVMH, the proprietor of 75 brands such as Louis Vuitton and Dior, generated $87 billion in revenues, while Kering, the owner of brands like Gucci and Balenciaga, raked in $23 billion in revenue, according to The Guardian.
"The combination of Coach, Kate Spade, and Stuart Weitzman together with Versace, Jimmy Choo, and Michael Kors creates a new powerful global luxury house, unlocking a unique opportunity to drive enhanced value for our consumers, employees, communities, and shareholders around the world." – said Joanne Crevoiserat, CEO of Tapestry.
American fashion companies have traditionally struggled to keep pace with their European counterparts such as LVMH and Kering, recognized for their substantial scale benefits in various domains including retail, marketing, talent acquisition, and continuous growth of their brand collections. Just recently, Kering announced purchasing 30% of Valentino, while in 2021, LVMH made a headline with its $16 billion Tiffany takeover.
"By joining with Tapestry, we will have greater resources and capabilities to accelerate the expansion of our global reach while preserving the unique DNA of our brands." – said John D. Idol, the CEO of Capri Holdings.
Efforts to expand have been noticeable among U.S. fashion conglomerates. Tapestry, once known as Coach Inc, acquired Kate Spade in 2017 for $2.4 billion. In the same year, Capri, then operating under the Michael Kors name, bought Jimmy Choo for $1.2 billion, followed by a $2.2 billion Versace purchase the next year.
Nevertheless, the U.S. fashion giants are still modest in comparison to their European competitors. Tapestry's market capitalization stands at around $10 billion, and Capri's at approximately $4 billion. In stark contrast, Kering's value is about $72 billion, with industry leader LVMH towering at an impressive market cap of $456 billion.