Fashion house Antonio Marras unveiled its Spring Summer 2024 Collection that pays  a cinematic tribute to a mythical Summer, on Wednesday, September 20th, during the ongoing Milan Fashion Week.  Drawing inspiration from a sun-drenched, storied summer chronicled in Sergio Naitza's documentary, 'A summer with Joe, Liz & Richard', Marras crafts a collection that blurs the lines between reality and the bewitching allure of cinema.
SPRING SUMMER 2024 COLLECTIONS
As the runway transforms into a series of bustling film studios, each piece narrates an intimate tale, evoking the magic and grandeur of the silver screen. Drawing parallels to Federico Fellini's philosophy of cinema as a "new form of life", Marras uses the language of fashion to weave an expansive narrative, painting vivid imagery of characters, dreams, and epochs that transcend time.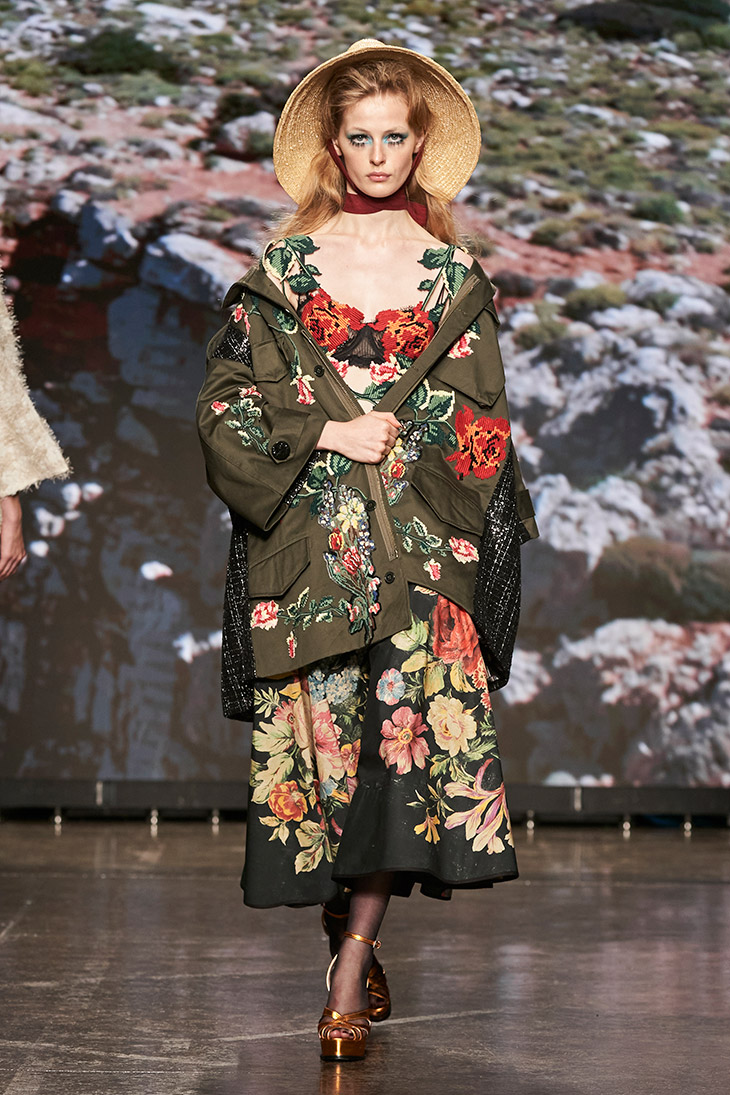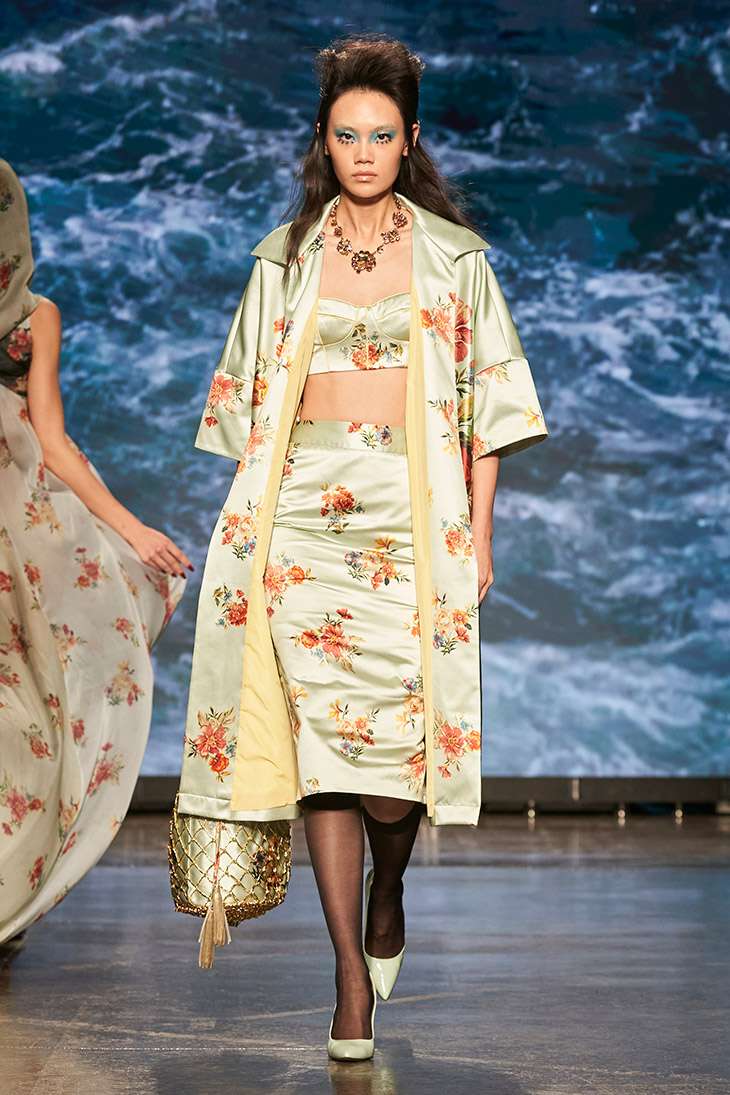 The collection is a love letter to the golden era of cinema, when Hollywood found its way to the untouched terrains of Alghero, Sardinia, bringing with it a whirlwind of glamour, romance, and mystique. Marras reminisces about the transformative power of cinema, an art form that shaped his worldview and fostered his storytelling prowess through fashion.
Every outfit is a scene from a movie that unfolds in the vivid landscapes of Sardinia, where the unspoiled beauty of Capo Caccia forms the backdrop to tales of passion and drama. It is here that legends Elizabeth Taylor and Richard Burton once brought the Hollywood glamour, stirring the tranquil waters with their presence, making the unimaginable a tangible reality.
The collection embraces a star-studded cast, including the ethereal presence of Diva Marisa Schiaparelli Berenson, a symbol of grace and prowess, seamlessly bridging the gap between art and life. As she graces the runway, we are transported into a world of opulence where dreams materialize, desires become commands, and the ordinary morphs into the extraordinary.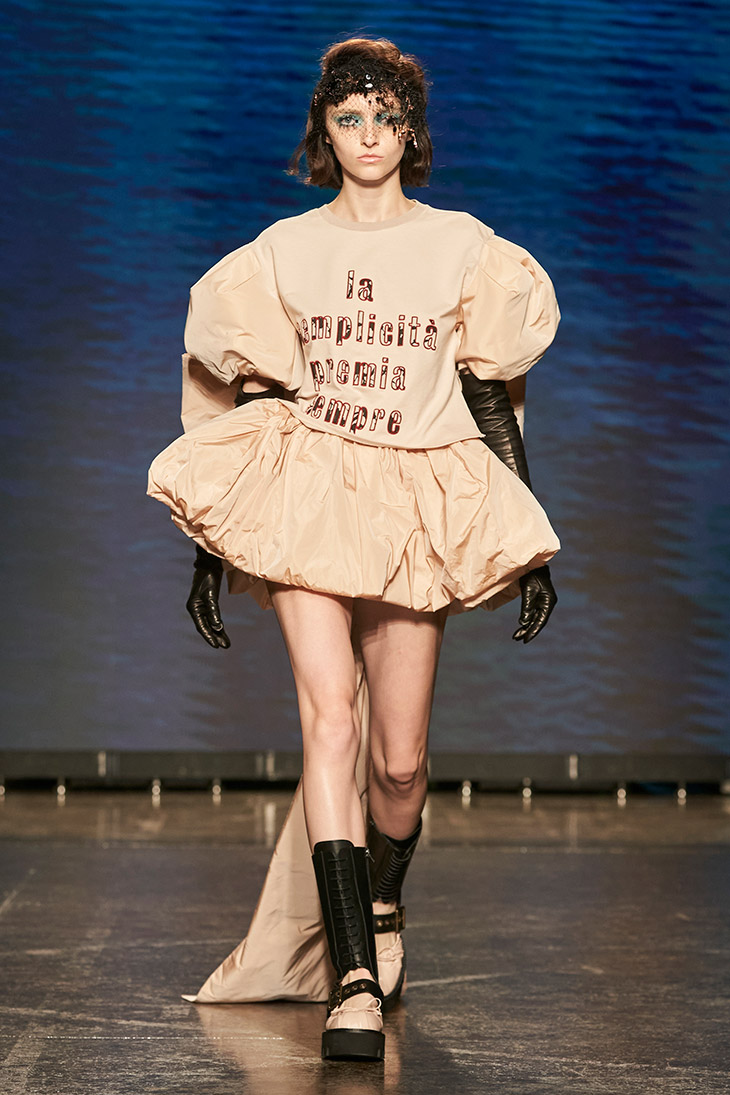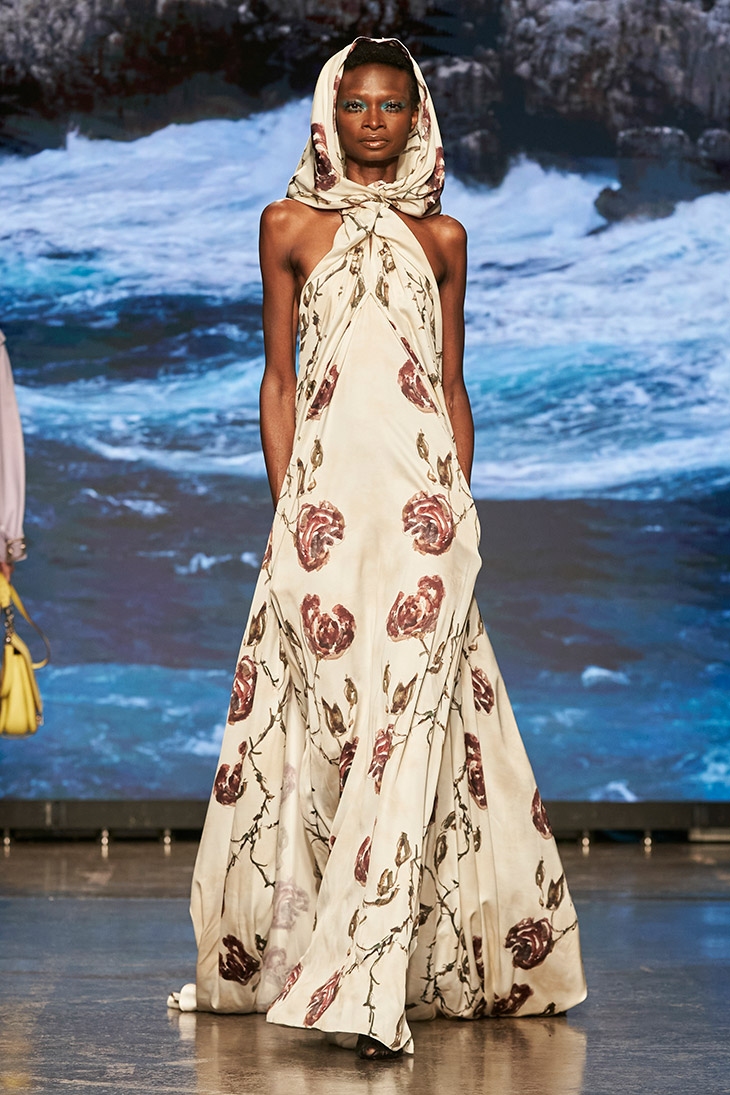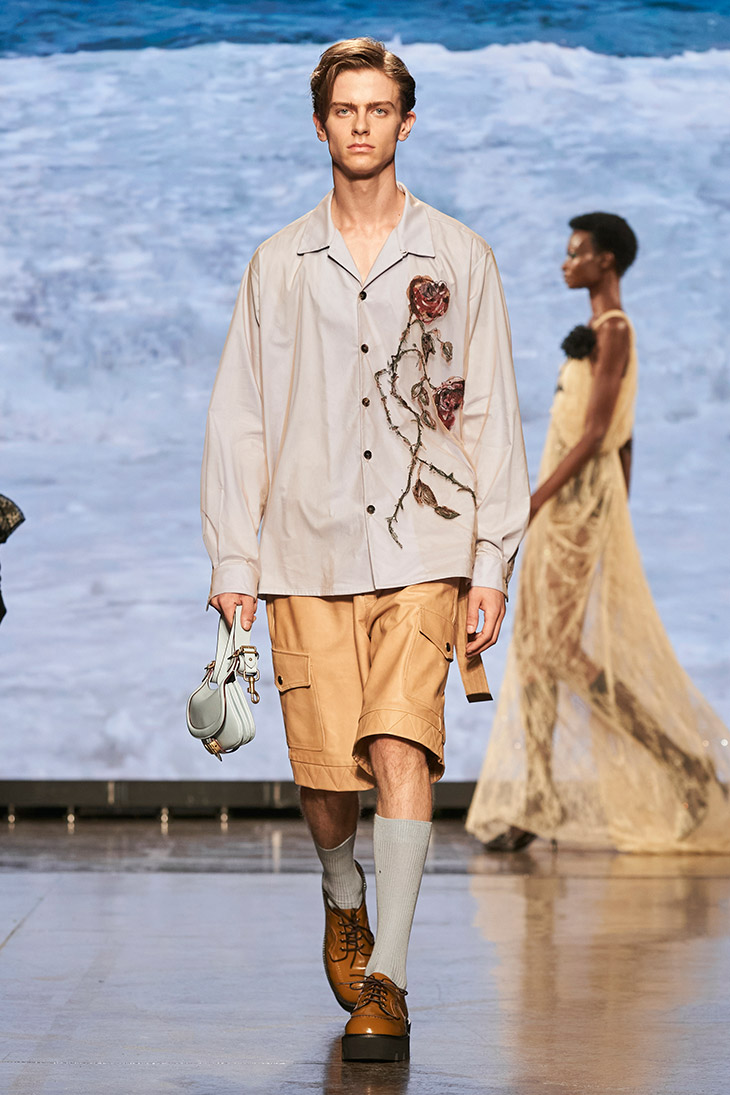 The clothing line echoes the hues and textures of a cinematic palette, featuring an array of garments that play out like scenes from a classic film – ethereal kaftans, couture dresses, and finely tailored suits take centre stage, bringing to life a spectacle of craftsmanship and artistry. The collection basks in a rich tapestry of fabrics and patterns, with a color palette that mirrors the golden hues of a summer kissed by the Mediterranean sun – ecru, mother of pearl, and waves of lilac, yellow, and sky blue.
An exquisite symphony of Chantilly lace, Valenciennes, and macramé graces the runway, blending seamlessly with delicate inlays, embroidery, and beaded embellishments. The garments dance in harmony, creating a fluid narrative that explores the duality of masculinity and femininity, blending bold patterns with soft, flowing fabrics that caress the skin with every movement.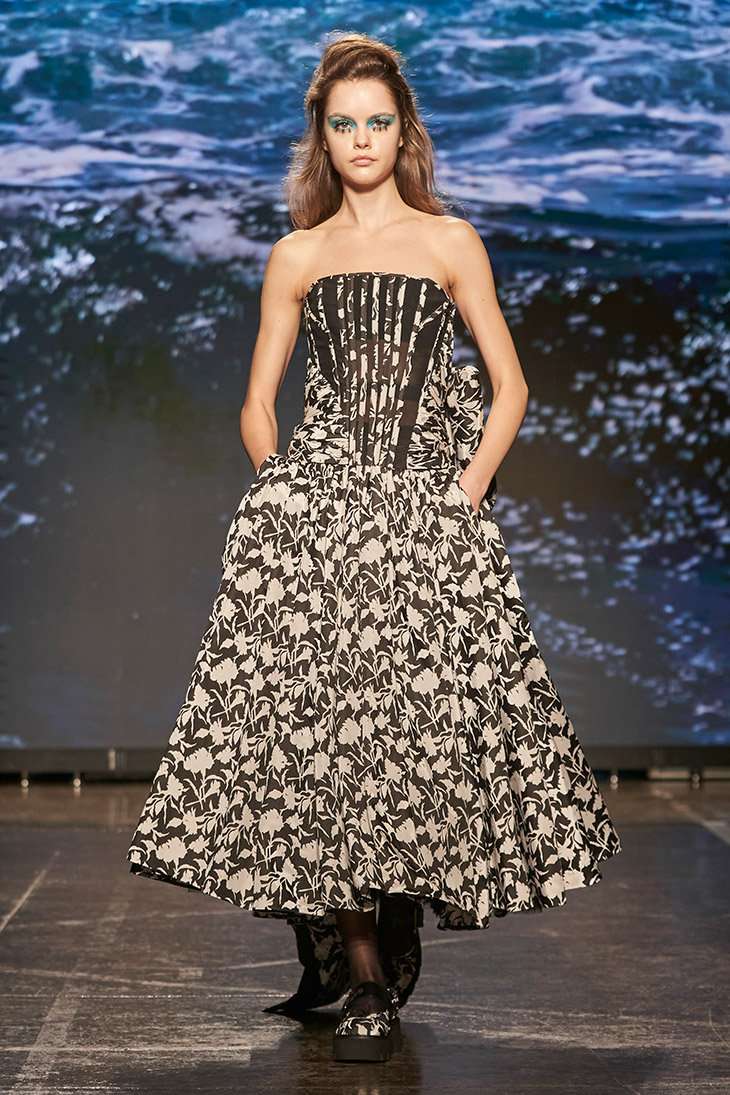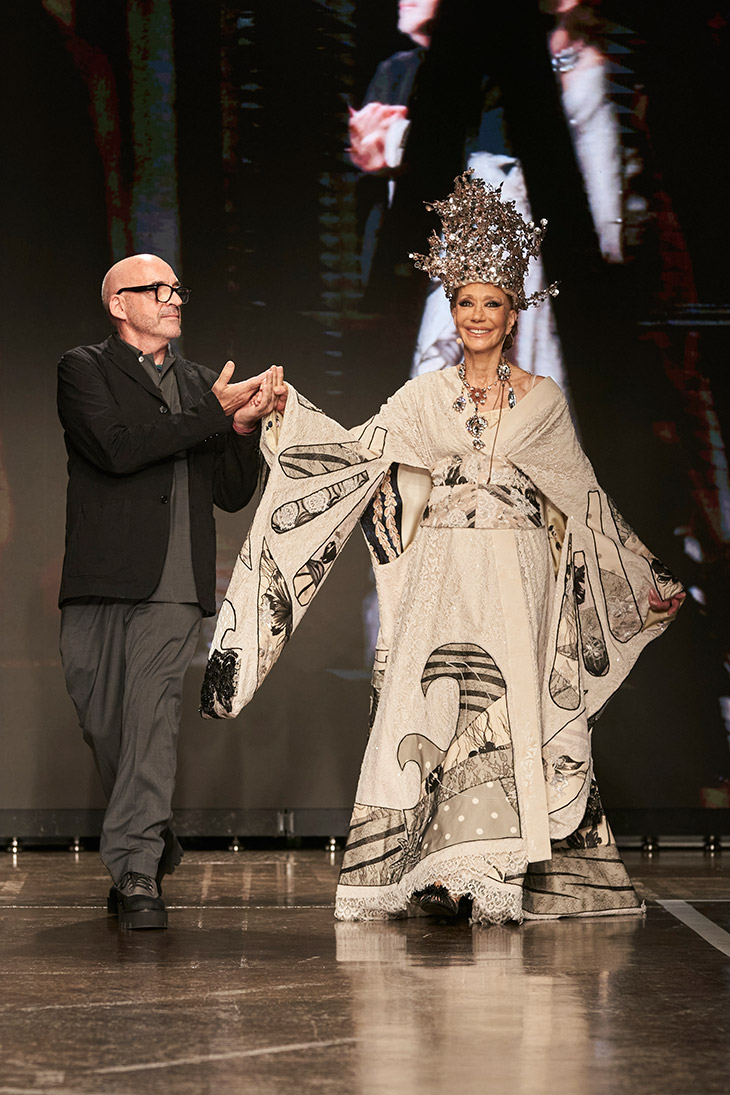 The Antonio Marras Spring Summer 2024 Collection is a celebration of the enigmatic world of cinema, a world where fantasy and reality intertwine, creating a tapestry of stories that captivate and inspire. As the runway comes alive with a medley of actors, models, and craftsmen, we witness the birth of a collection that embodies the spirit of a bygone era, a time when cinema was a gateway to a world of dreams and possibilities.
As we delve deeper into the world crafted by Marras, we are reminded of the words of Jean-Luc Godard, "Cinema is neither art, nor a technique, it is a mystery". In the hands of Marras, fashion becomes a medium to unravel this mystery, inviting us to step into a world where every garment tells a story, a world where the magic of cinema comes alive, one stitch at a time.