Fashion industry giant H&M embarks on a groundbreaking journey with the creative powerhouse, Heron Preston, unveiling a long-term collaboration named H2. This dynamic venture is designed to redefine the contours of creative partnerships, fostering a synergy that stands on the pillars of design consultancy, unique collections, nurturing nascent talent, and championing the circular fashion movement. This collaborative platform envisages a harmonious amalgamation of product innovation, community engagement, and process evolution, resonating with the core values embraced by both H&M and Heron Preston.
Renowned as a multifaceted artist, Heron Preston steps into a pivotal role where his vision and prowess will be instrumental in revolutionizing H&M's menswear line. The objective is to transcend the conventional boundaries, augmenting customer experiences and fostering a culture of innovative thinking. The collaboration promises to be a fertile ground where interactive workshops and seminars foster a rich exchange of ideas, embedding new vibrancy and perspectives into H&M's fashion narrative.
The H2 initiative stands as a beacon of creativity and inclusivity, crafting seasonal collections that are synonymous with longevity, versatility, and durability. It aims to democratize the world of fashion, making Heron's avant-garde vision accessible to all. Adopting an 'open source' approach, H2 commits to a transparent journey, where customers are not mere spectators but active participants, endowed with tools to explore, learn, and craft their fashion narratives, thereby adding a fresh dimension to the democratic ethos of fashion.
One of the cardinal objectives of H2 is to be a nurturing ground for young, promising talents. It seeks to transcend conventional pathways, offering a platform where budding creatives can collaborate, learn, and flourish under the mentorship of Heron Preston, complemented by the vast reservoir of resources that H&M offers. This initiative is particularly focused on empowering self-taught individuals who bring fresh perspectives and distinctive ideas to the table, aiding in catapulting their nascent careers to unprecedented heights.
"Heron Preston is a creative force in the industry, and has distinguished himself as a multifaceted artist with a unique point of view and strong story to tell. H2 was born from a like-minded vision between H&M and Heron, about the future of fashion but also how we must collaborate in new ways to achieve new goals. We are excited to show the world what we can build together." – Said Daniel Herrmann, Head of H&M Menswear.
H2 envisages being the crucible where the future of circular fashion is crafted. This platform amalgamates Heron's vibrant creativity with H&M's extensive expertise and resources to foster experimental projects that embody the principles of circularity. It encourages community participation, acting as a conduit where novel experiences are created, tested, and refined, fostering a journey towards achieving sustainable fashion goals. Through H2, both entities aspire to foster a culture that is attuned to the principles of circularity, championing efforts to close the loop in the fashion ecosystem.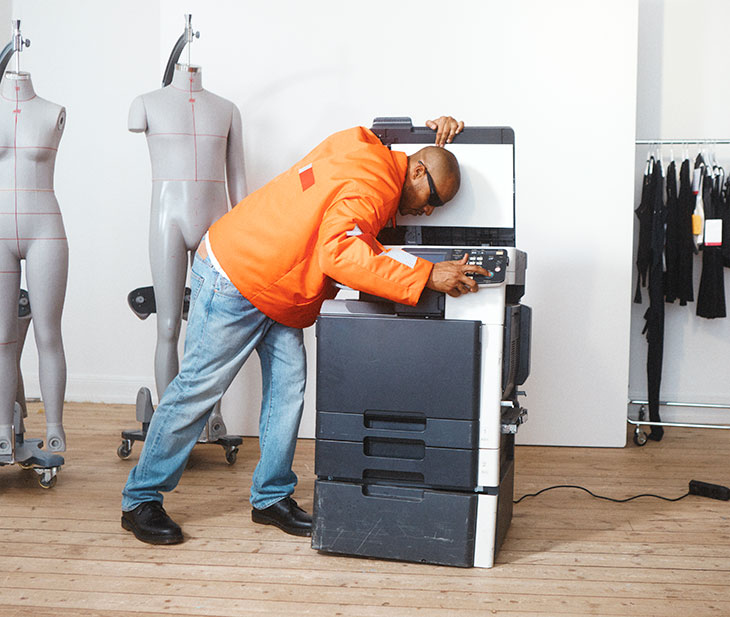 "I always say, the face of fashion is all of us. H&M speaks to so many different types of people around the globe and is a brand for everyone. I love to push the boundaries of what's possible and felt like they were really interested in doing that with me. I admire a company as big as H&M that wants to take risks together because our shared belief is that real change must ultimately happen at a scale that touches 'everyone'." – Heron Preston.
As the world eagerly anticipates this promising collaboration, more details on the diverse initiatives and collections spearheaded by Heron Preston will be unveiled in the coming months.