Luxury house LOUIS VUITTON unveiled its Spring Summer 2024 Collection, with a fashion show held at 103 avenue des Champs-Élysées, on Monday, October 2nd, during the recently finished Paris Fashion Week.
SPRING SUMMER 2024 COLLECTIONS
The collection pays tribute to Parisian fashion, beautifully blending timeless motifs with a tinge of vintage flair. Nicolas Ghesquière, known for his innovative approach to design, has meticulously crafted pieces that bring unmistakable contemporary boldness, while staying rooted in traditional elegance. Striking graphic stripes, detailed motifs, and the interplay of layered volumes carve out unique feminine silhouettes, further adorned with belts and glittering rhinestone accessories.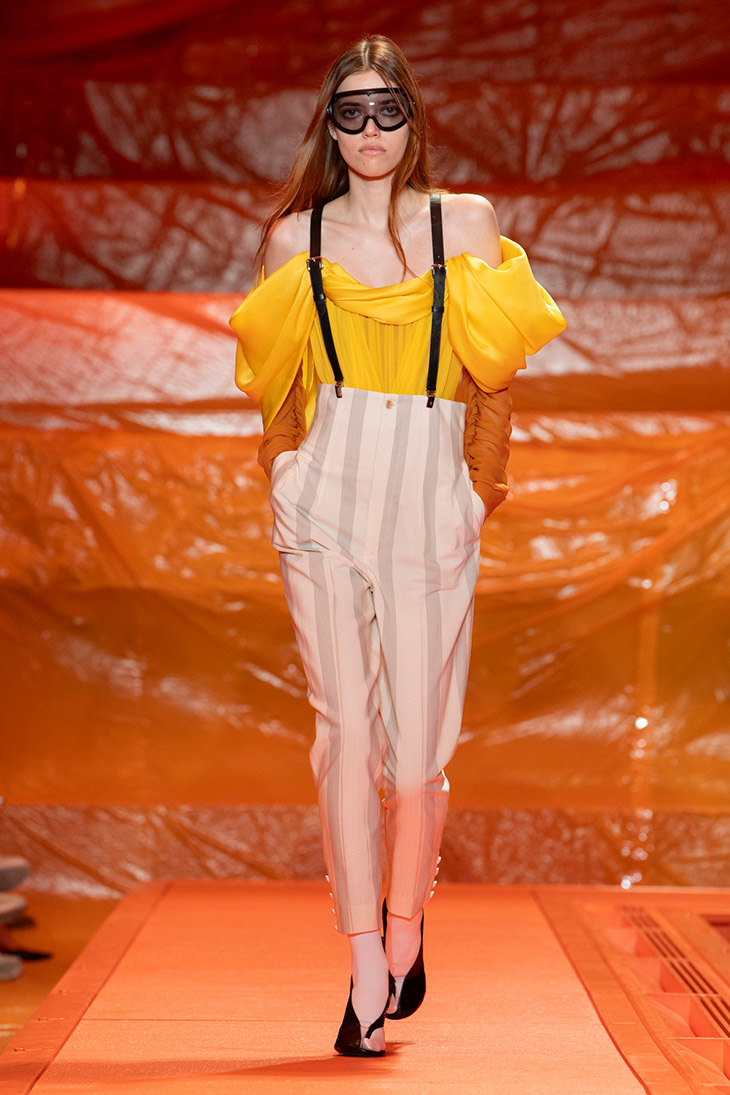 In a salute to the iconic Parisian woman, Ghesquière has seamlessly intertwined the age-old charm of the city with contemporary femininity. Moreover, the collection nods to Louis Vuitton's rich legacy of travel, bringing forth designs that echo the spirit of voyage and exploration. The event's ambiance, set against the radiant glow of the scenography, complemented the collection's nostalgic undertones. Retro-styled fluid ensembles effortlessly flowed with oversized dynamics, juxtaposed with well-defined accessories, emphasizing the brand's signature aesthetic. Intricately detailed accessories, such as the LV Fly Mask and LV Split Cat Eye sunglasses, steal the show with their geometric designs, all the while reflecting the sporty essence of the LV Circle emblem.
The setting for the show was nothing short of mesmerizing. A majestic hot-air balloon, symbolizing the journey of travel, graced 103 avenue des Champs-Élysées. This breathtaking installation by Penique Productions not only added a whimsical touch to James Chinlund's scenography but also underscored the brand's commitment to sustainability, being crafted from recycled and recyclable materials. The ambiance was intensified by the resonating voice of French artist Zaho de Sagazan.
Discover every look from the Louis Vuitton Spring Summer 2024 Collection in the gallery below: