Fashion house Rick Owens recently showcased its Spring Summer 2024 Collection with a fashion show held at the Palais De Tokyo on Thursday, September 28th, as part of the Paris Fashion Week. Designer Rick Owens shares a personal revelation after attending a Björk concert. The performance by the Icelandic singer made him reflect on his own outlook on life. He admires Björk's intelligent and life-affirming energy, which embodies hope, contrasting with his own disposition that often leans toward a more somber reflection on the world, particularly in times of strife. He emphasizes the need to find joy amidst the challenges while also promoting empathy and responsibility.
SPRING SUMMER 2024 COLLECTIONS
The collection portrays a stark elegance, predominantly in shades of drama queen black and gentle grey, with occasional bursts of tender pink and exultant red. The designs showcase structured skirts and trousers in materials like leather and overdyed denim. There are modest jersey tops, leather biker jackets, and other pieces that play with the upper torso silhouette.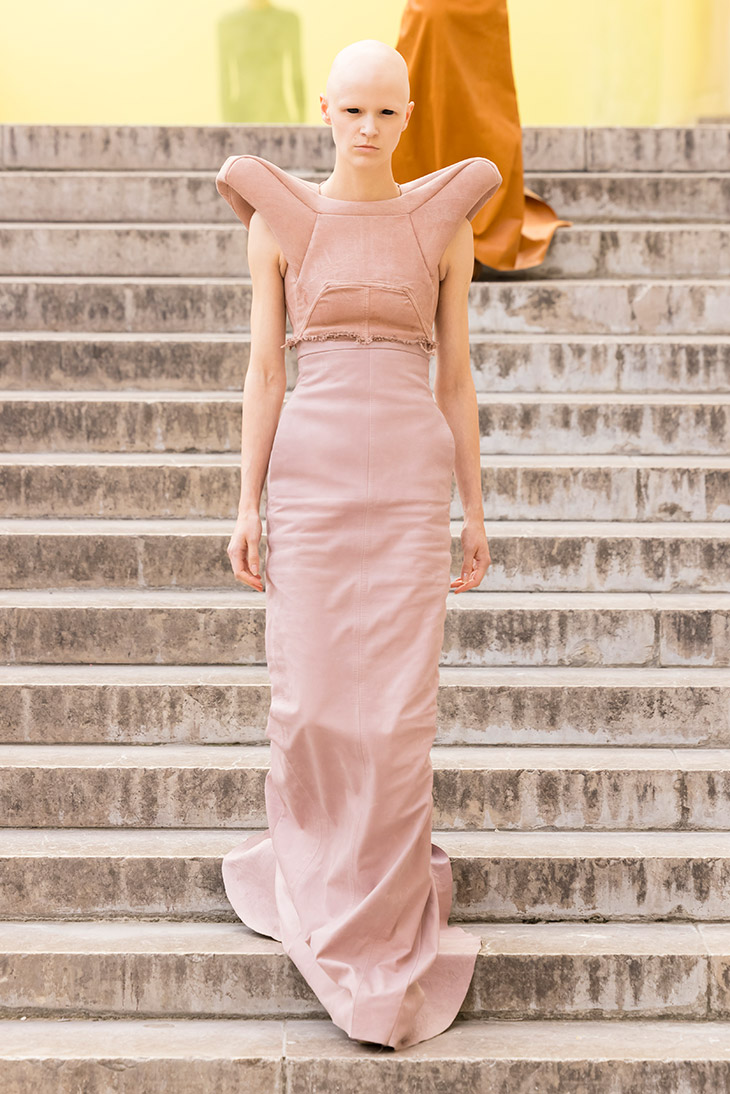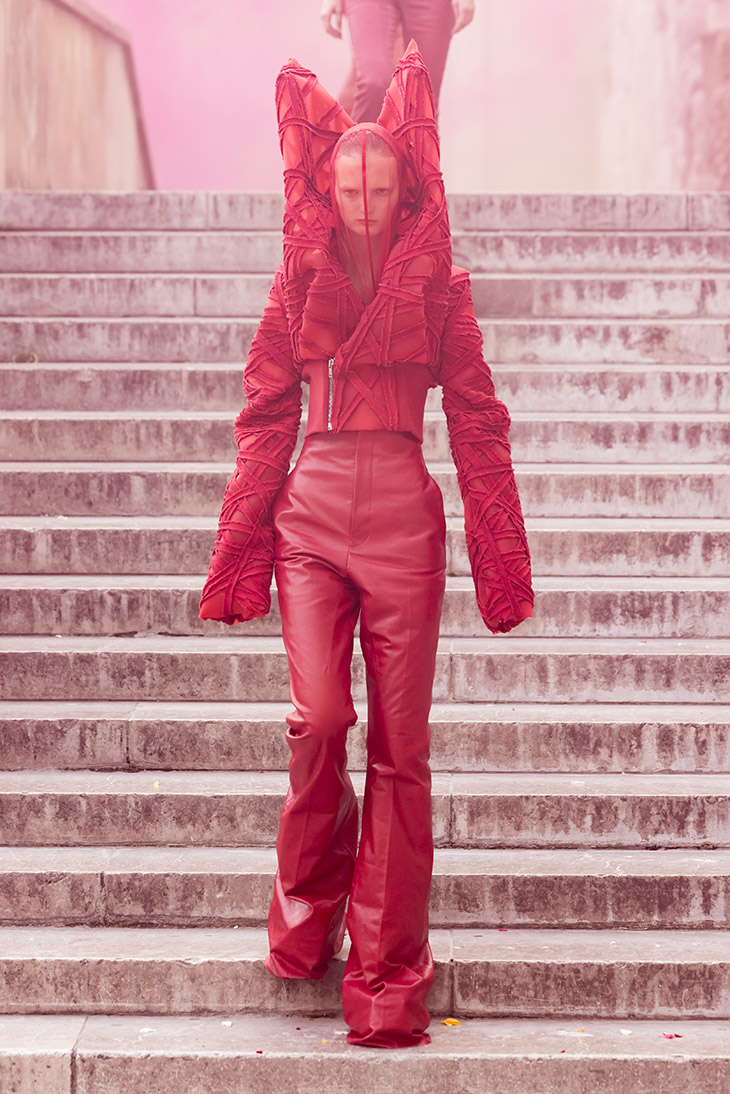 In a nod to sustainable practices, the brand utilizes ingots certified organic cotton from a mill in Concordia, Italy. The leather glove stoles, crafted meticulously by hand, hail from a family company established in 1923 in Naples, Italy. Furthermore, the brand's calf leather undergoes vegetable tanning in the Solofra region near Naples, a tannery Owens has collaborated with since the inception of his Italian productions.
The Rick Owens Spring Summer 2024 collection also incorporates recycled materials, such as ECONYL®, a yarn made entirely from waste materials. This yarn is used to craft spring confections in silk organza and tulle. Some designs are adorned with denim elements that have undergone a range of treatments. Importantly, the denim wash house, located in Veneto, Italy, uses eco-certified products and recycles a significant portion of the water consumed.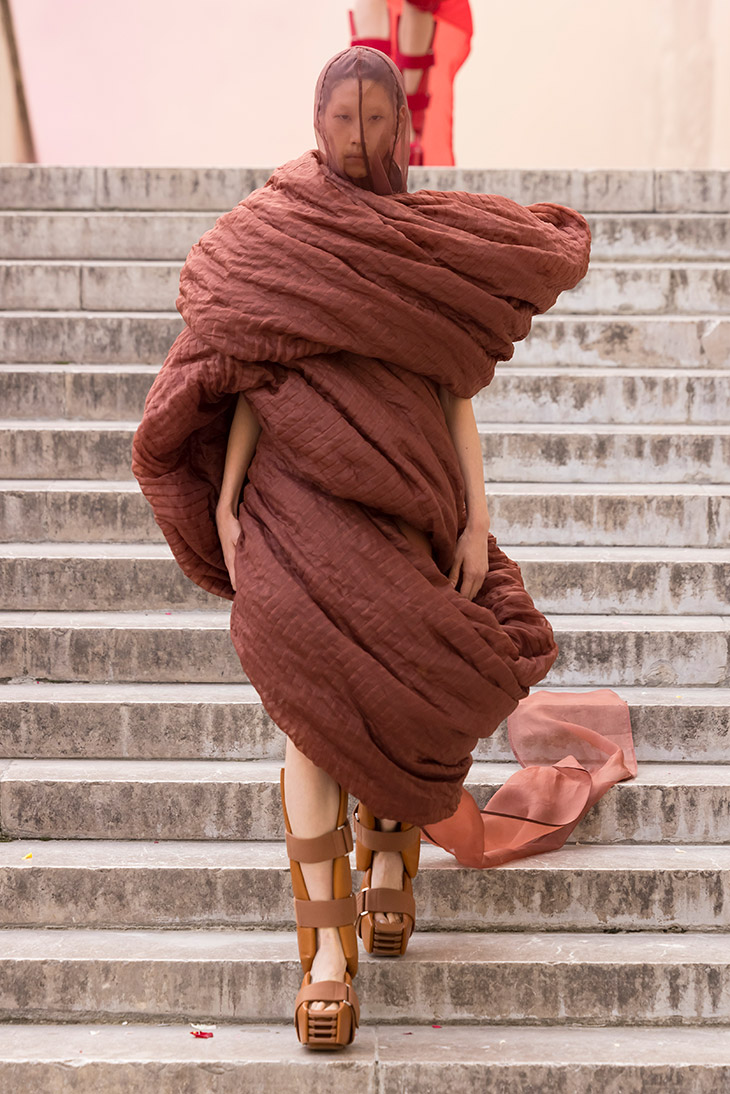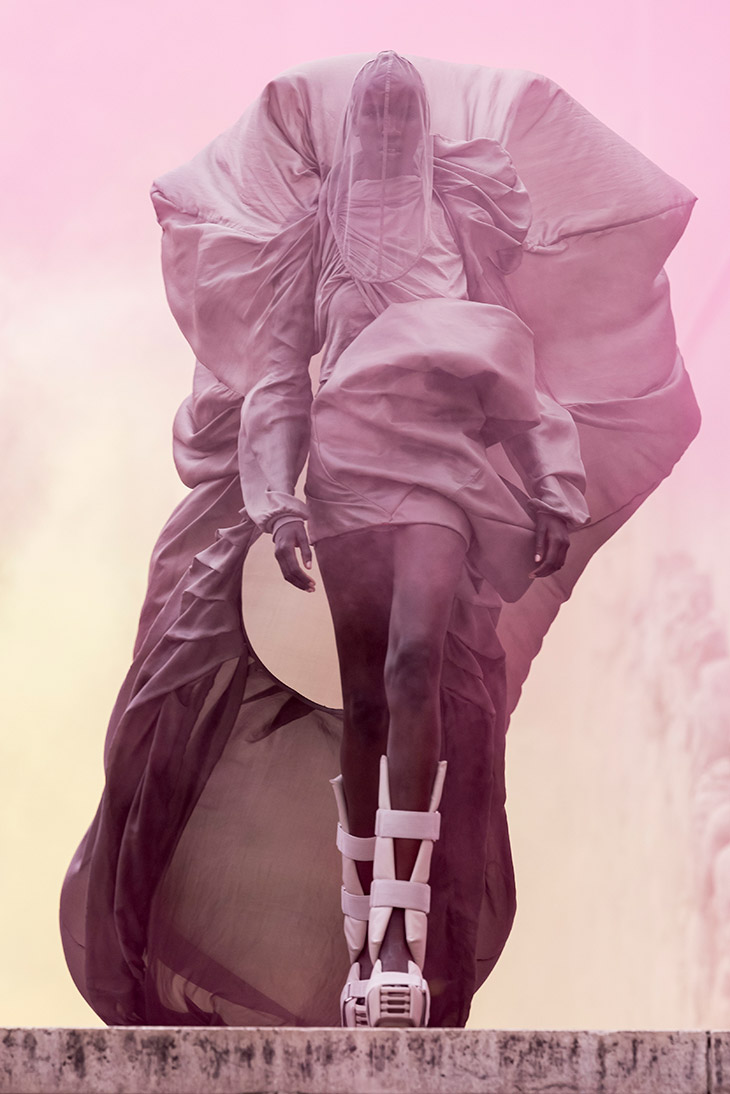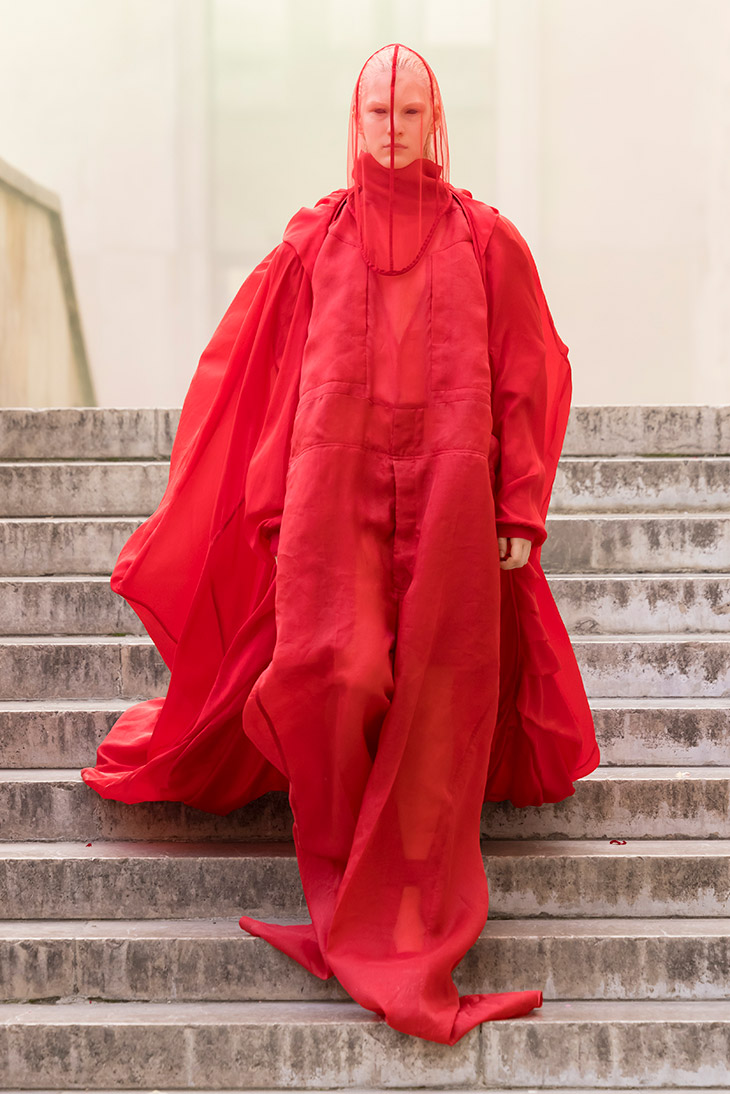 Owens also highlights the brand's commitment to sustainability. He mentions it not as a badge of honor but as a testament that every effort, big or small, makes a difference.
Further elements of the collection include the lightest Habotai silk, which is crafted into tunics and hooded robes. There are also jumpsuits in silk gazar that stand out with their crisp and voluminous appearance. Accessories, such as the HUN's travel bag with a Cerberus hook closure, add to the draped aesthetic. Last season's boots are innovatively transformed into sandals by opening them up.
As a finishing touch, Owens collaborated with Diana Ross on a remix of her recently released song, which he envisions as a hymn. The repeated line "I Still Believe In Love" resonates as a potent declaration of faith and hope.