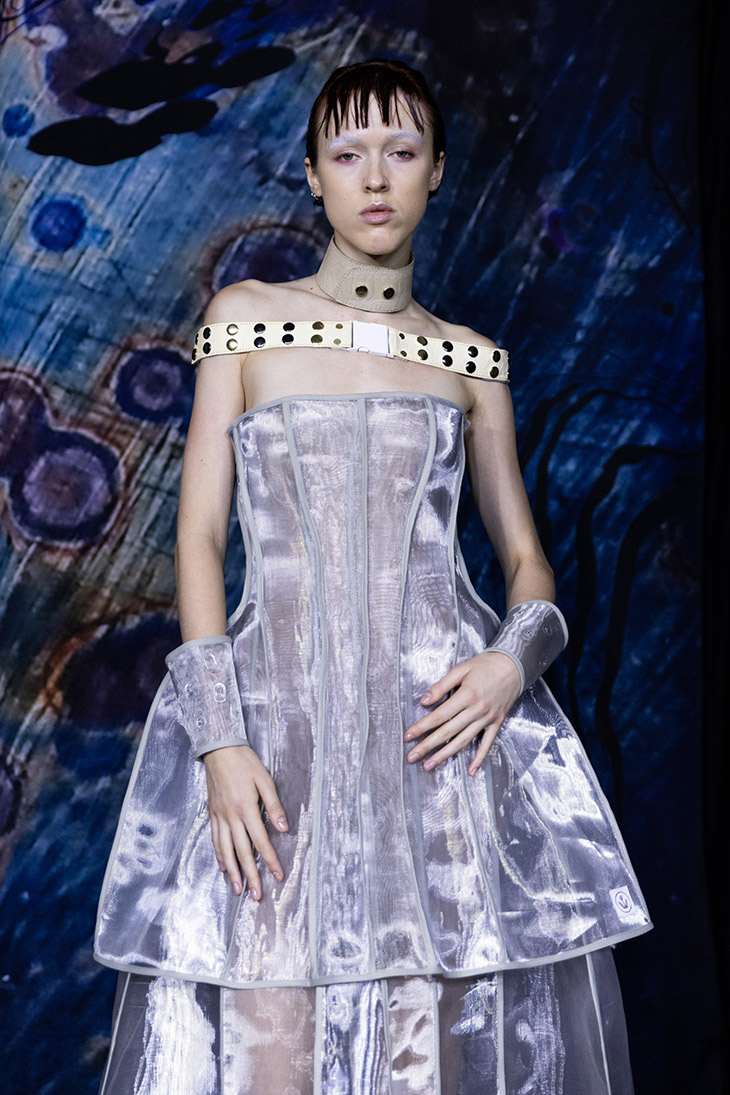 South African fashion label Viviers showcased its Spring Summer 2024 collection during Milan Fashion Week. At the heart of the collection lies the philosophy of "All-is-One", emphasizing co-existence, unity, and our shared rebirth. Designer Lezanne Viviers draws inspiration from cultural identities, intertwining tales of art, myths, legends, science, technology, and spirituality. The Spring Summer 2024 collection, titled 'Re-Trace, Re-Memory, Re-Set, Re-Culture', acts as a canvas that unravels our shared origins, juxtaposing historical tales with contemporary perspectives and shining a light on humanity's evolutionary journey.
SPRING SUMMER 2024 COLLECTIONS
Exploring mythological references like the Crystal Skulls, the Phoenix, and Plato's 'Allegory of the Cave', Viviers dives deep into our shared stories, emphasizing the interconnectedness of humanity. These tales span cultures and religions, connecting our quest for truth with the duality of our existence. The Viviers Spring Summer 2024 collection emerges as a symbolic bridge between our shared past and our hopes for a conscious, harmonious future.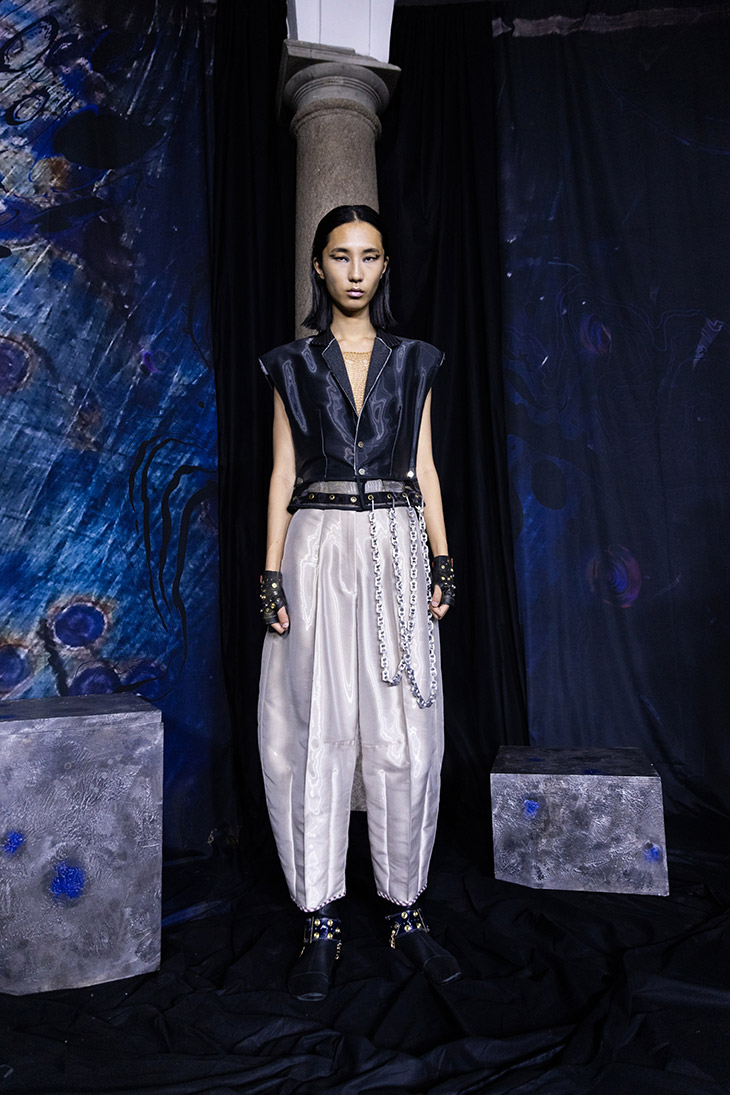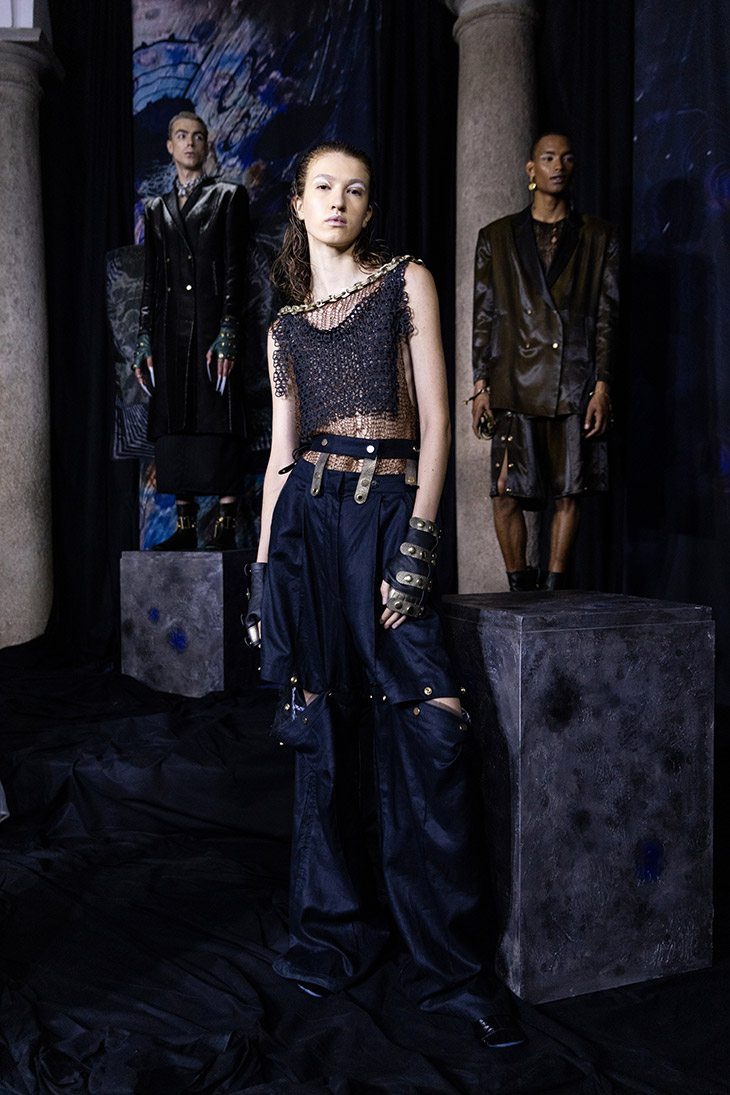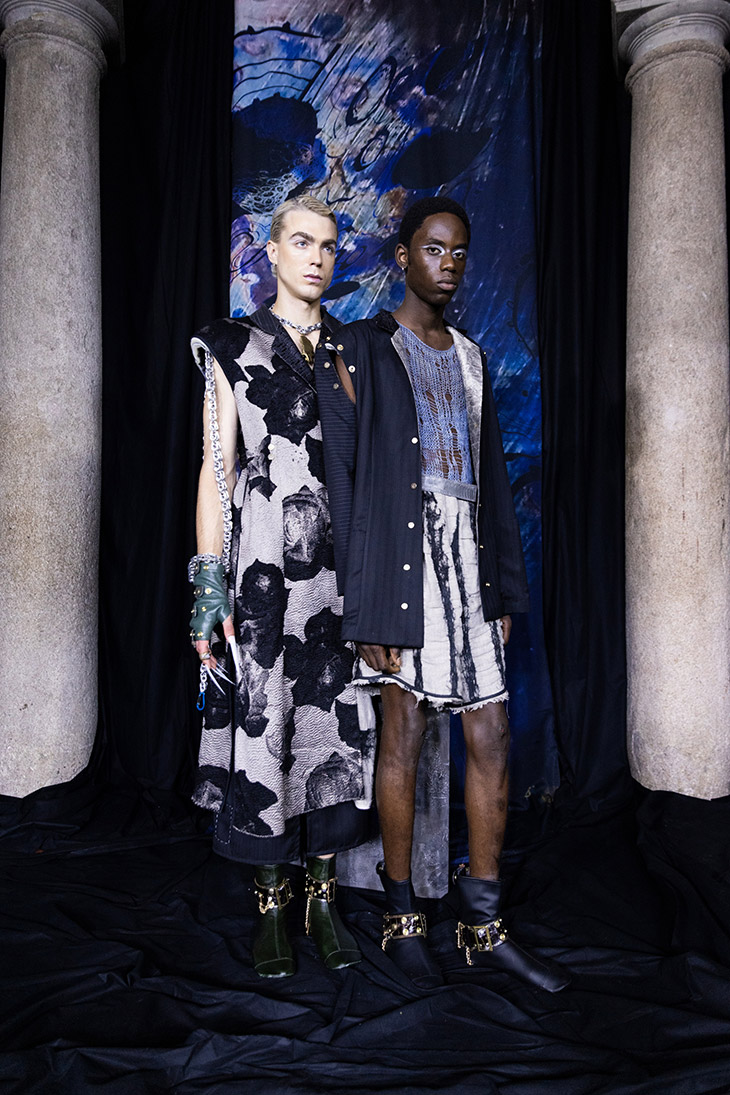 Each garment becomes a conduit for storytelling, bridging the past with the future. The brand draw inspiration from cosmic phenomena, as seen in textures and colors that mimic planetary landscapes and celestial wonders. These interstellar inspirations are beautifully contrasted with earthly elements, evoking images of rocks, crystals, fossils, and gold.
The latest designs from Viviers champion sustainable materials native to South Africa such as Ostrich leather, feathers, Merino Wool, and Mohair. The brand's commitment to sustainability is further evidenced through partnerships with Cape Wools and Mohair South Africa, championing luxury raw materials with a global appeal. The collaborations with artisans like Hannelie Bekker, Stephanie Bentum, and The SA Marbling Company amplifies the use of handcrafted techniques.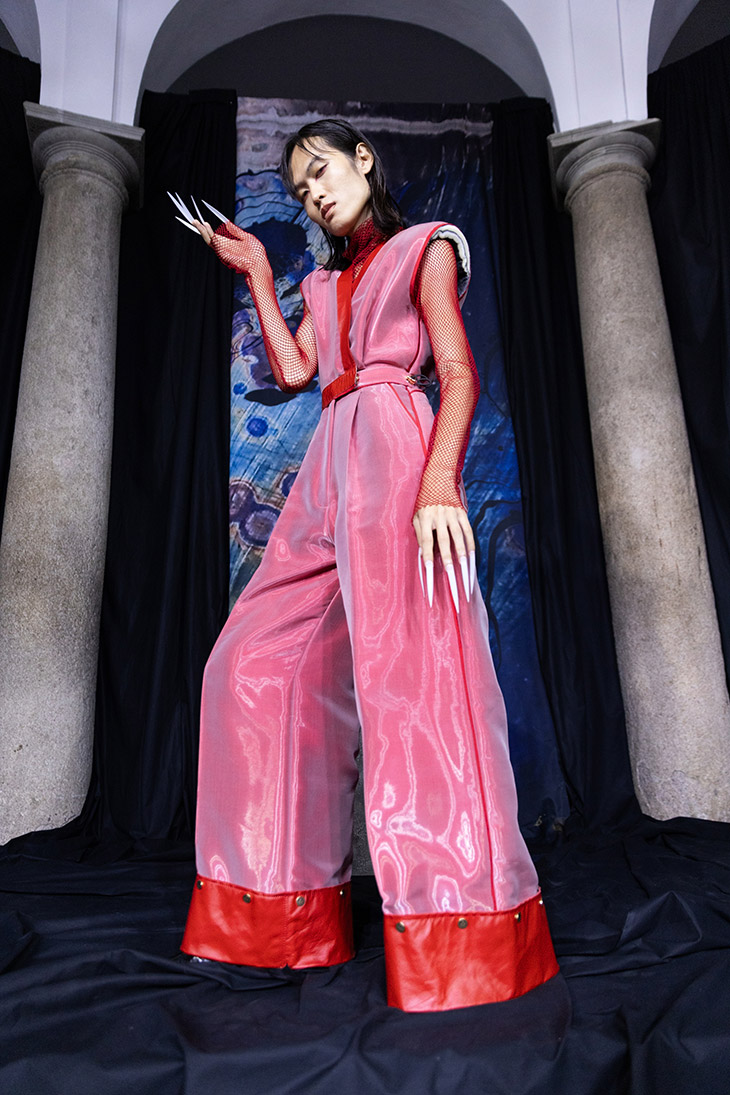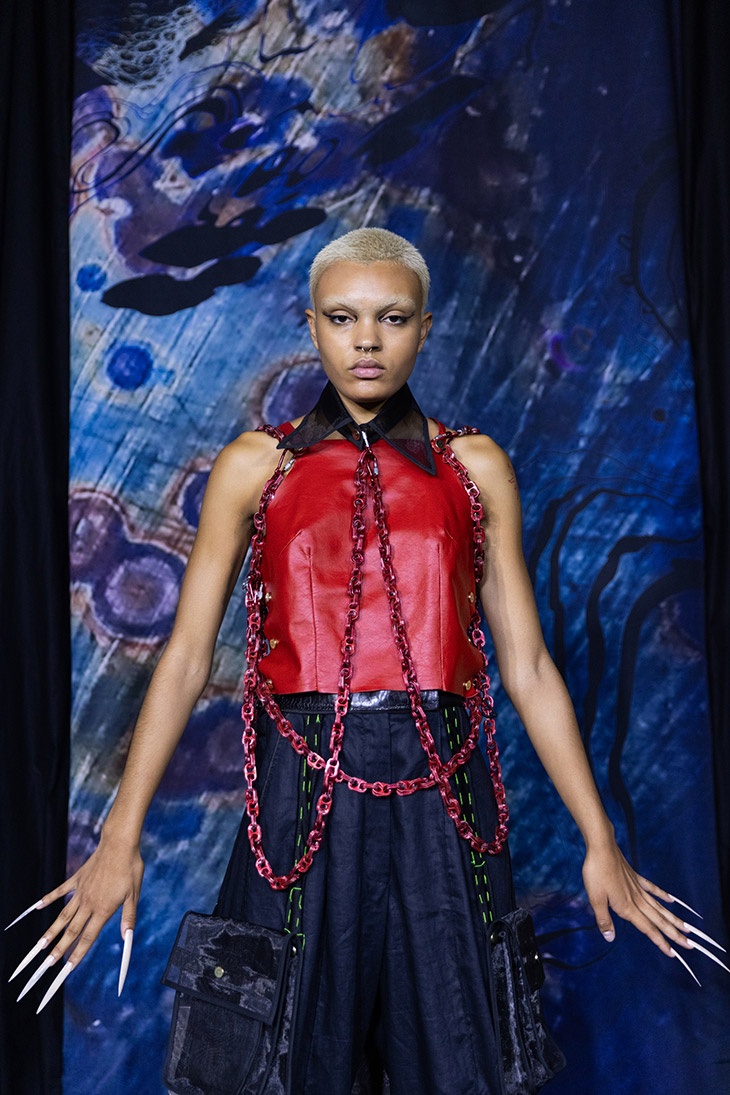 Inspired by images from the James Webb telescope and earthy elements, the collection presents an otherworldly palette. In a nod to inclusivity, the silhouettes in the collection transcend traditional gender norms, with designs that evoke both powerful masculinity and delicate femininity. This duality underscores Viviers' exploration of the interconnectedness inherent in all beings, whether terrestrial or extraterrestrial.