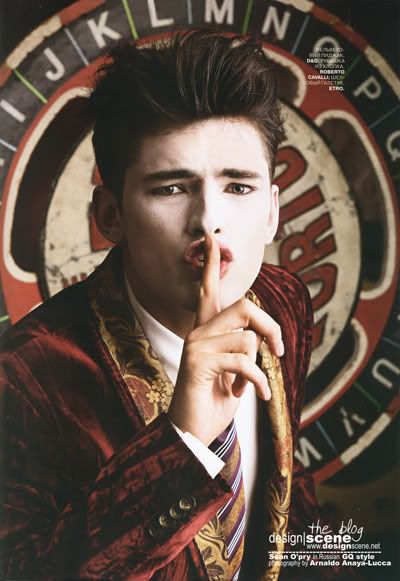 Model: Sean Opry (O'pry)
Photography by Arnaldo Anaya-Lucca
Styling by Igor Garanin
Magazine: GQ Russia
Editorial: They Organized a Circus
Website: www.defactoinc.com
Design Scene's favorite, Sean Opry is in Russian GQ Style circus themed feature inside the mag, and also on the cover of the same, shot by Photographer Arnaldo Anaya-Lucca, and styled by Igor Garanin, click on the images above to enlarge few photos from the shoot. Oh and the hammer pants, Sean is rocking them once again, check it out. Source/Credit Nerpraustaburnis from mh forum.