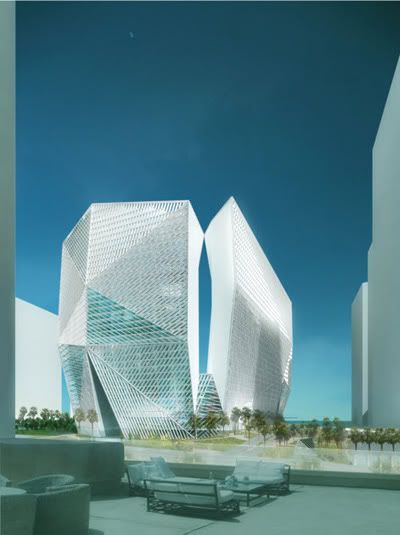 Project:
Waterfront hotel & residence
Designed by
Oppenheim |Architecture/Interior Design|
Location:
United Arab Emirates
Estimated Completion :
2012
The site is a parcel of land directly facing the Persian Gulf with a park on one side and the density of development on the remaining two sides. The program area of 1.5 million square feet consists of high-end residential units, serviced residential units, hotel, retail, service areas, and parking. The concept for the design solution is to locate the mass of the building along two sides of the site perimeter, allowing a maximum open area of the site to be utilized for pools gardens and outdoor spaces. More at Oppenheim website.