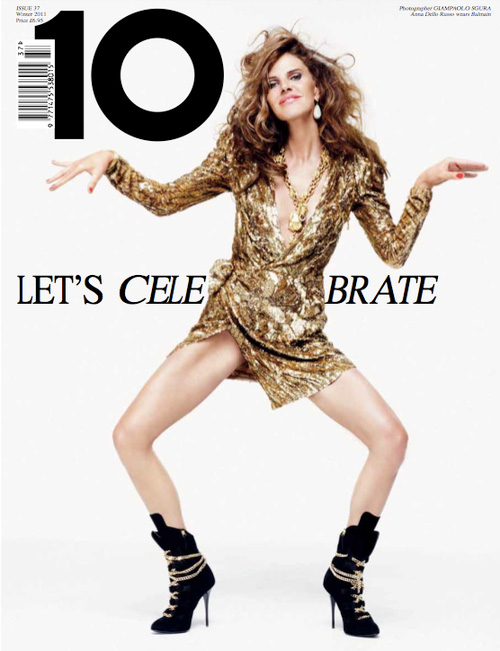 Magazine: 10
Issue: #37 Winter 2011
Cover Star: Anna Dello Russo
Photographed by Giampaolo Sgura
Website: 10magazine.com
Famed stylist and Vogue Nippon fashion editor Anna Dello Russo becomes the cover star of latest 10 Magazine lensed by world-acclaimed fashion photographer Giampaolo Sgura. Anna wears her favorite Balmain.
For more of Giampaolo's photography log on to giampaolosgura.com.