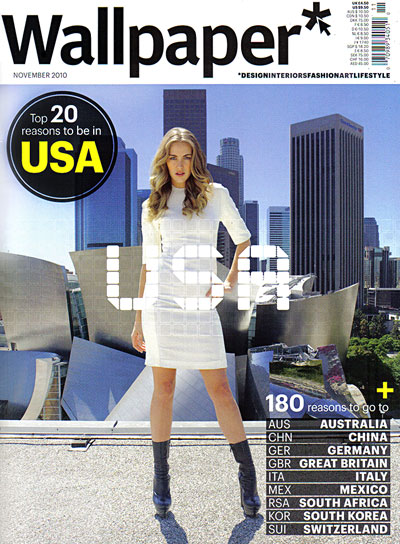 Magazine: Wallpaper*
Published: November 2010
Cover Model: Beth |FORD L.A.|
Fashion Editor: Becks Welch |The Wall Group|
Photographer: Sasha Eisenman
Website: www.wallpaper.com
Sasha Eisenman photographs the American cover of Wallpaper* magazine's November 2010 issue featuring Ford's Beth posing on the roof of the Dorothy Chandler Pavilion at the Music Centre. Beth is wearing dress and boots both from Calvin Klein Collection.
You can also view the previously featured International (fronted by top model Bianca Balti) and British cover of this month's Wallpaper*.