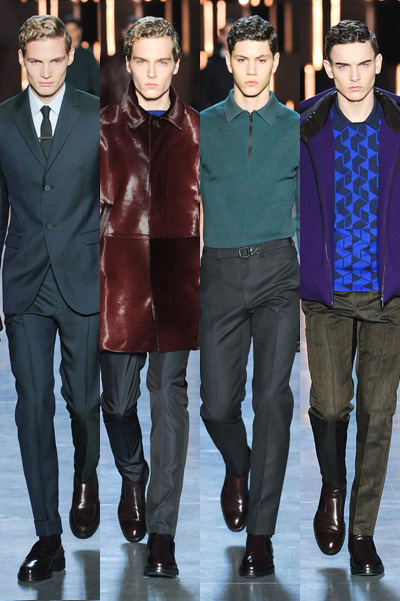 Collection: Z Zegna
Season: Fall Winter 2012.13
Designed by Paul Surridge
Website: www.zegna.com
Under designer Paul Surridge Z Zegna 's Fall Winter collection comes into a somewhat more classical take of its signature contemporary lines, with subtle strong-points each look sent down the Milanese runway rightfully got its moment to shine. For these Winter ready pieces Paul has focused on a colour palette essential for the season helping him shape a masculine wardrobe silhouette of a Z Zegna man. Special treat for the digital fashionistas was a project with the famed Italian fashion editor Anna Dello Russo, which enabled you to see the whole experience live through her eyes.
To discover the complete collection along with our favorite looks singled out as well as to find out how did it Anna's Z Zegna experience go continue after the jump: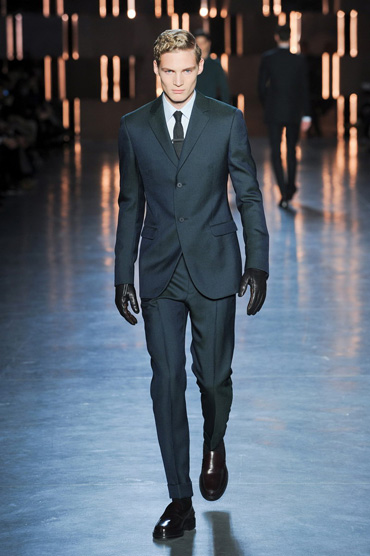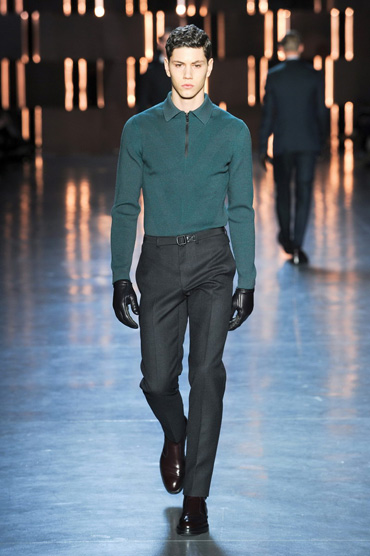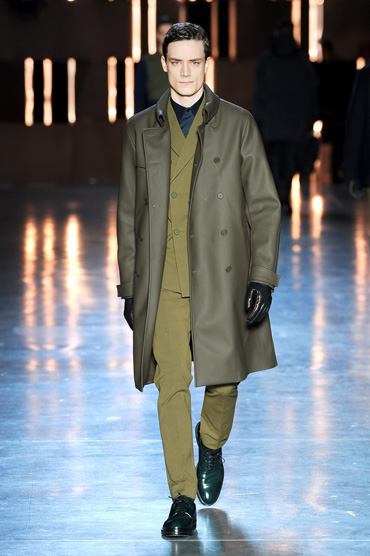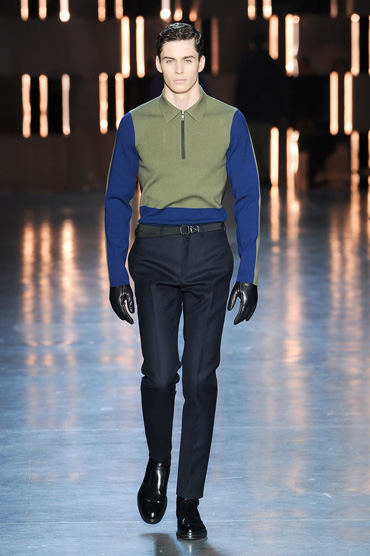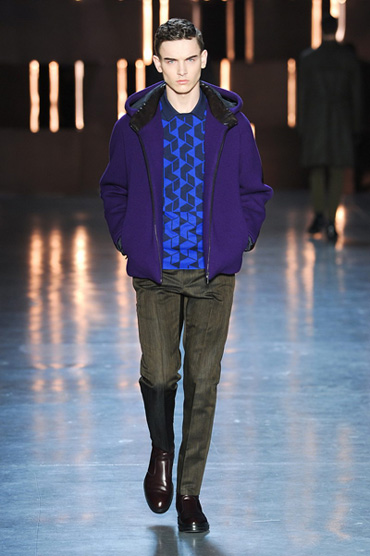 Models: Adam Berg, Adrien Sahores, Alexander Beck, Anton, Baptiste Radufe, Charlie France, Charlie Timms, Christian Ochsenfahrt, Christopher Michaut, Domi Szabo, Duco Ferwerda, Fernando Cabral, Florian van Bael, Jakob Bertelsen, Jeremy Young, Joe Collier, Joseph Turnbull, Julian Kaupper, Lennart Richter, Li Zhen, Misa Patinszki, Niklas H, Pieter-Paul Huisman, Peter Bruder, Romain Moraye, Sascha Weissenborn, Simone Nobili, Stefan Lankreijer, Thomas Bukovatz