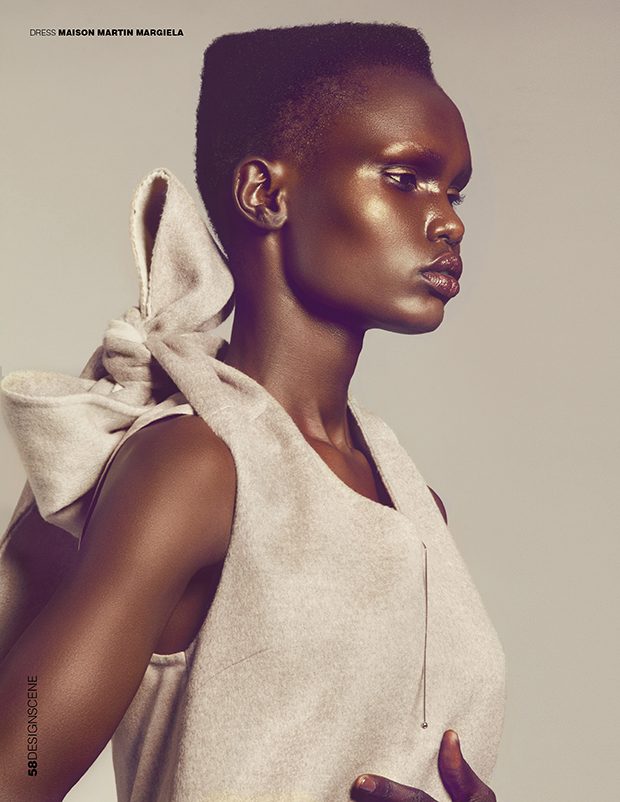 What options do people of colour have buying cosmetic? DESIGN SCENE contributing writer MATTI BYGOD has pro tips on how to find your match for our September 2016 magazine issue.
Weeks ago I was having an adult play date with my friend Tiffany. I brought over a box of dresses I had cluttering my house. Having went through a phase convinced I could be a Drag Queen I had accumulated a lot of fun clothes. My friend Tiffany is a very talented actor and lucky for both of us we're the same height and size. Standing 6 feet tall she's a really striking darker skinned black women with a model's figure, so you can imagine how fun it is to dress her up.
Read more after the jump: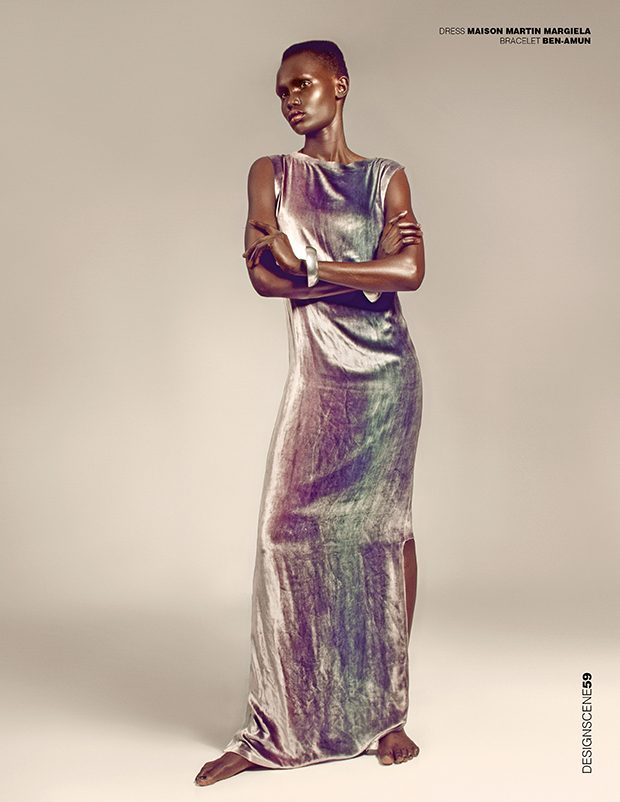 We picked through the clothes and paired together random pieces that really looked so much better on her than it ever did on me but the look was incomplete. We were dressed to the nines but our faces were bare. We needed makeup! As much as we both love being bare faced bohemians there always comes a time when a face full of makeup feels appropriate.

I didn't bring makeup and Tiffany didn't really have much to pick from, some conservative lip sticks and shadows but nothing suiting the drama of our ensembles. I wanted to attempt contouring and highlighting like you see in Jeffree Star YouTube videos, so we decided we'll head to the drug store and draw our faces on there. I didn't really take note of her hesitation but off we went. Having no issues finding my shade of foundation or concealer I was in affordable makeup heaven. Tiffany was far less enthused with her options. In fact I think it was the absolute lack of options.
Being a lighter toned Caucasian it's sometimes tricky getting a perfect match but rarely do I worry about not finding something that basically matches my skin tone. I was being exposed to something I hadn't considered would be an issue but was definitely an issue for my friend. She told me she usually has to drive out of town to find a location the sells makeup that matches her skin. Not having a lot of experience experimenting with with different brands Tiffany said MAC Cosmetics is the only brand that she's tried that gives her a close match to her skin. Drug store matches were somewhat of a random draw of luck.

For years women of colour have been blogging and feeling discriminated by cosmetic companies under representing them. I was curious if things were improving. I've heard and read very conflicting things. More brands are carrying makeup for dark skin but many reviews say the quality is often quite poor. The pigments either leave many women orange or ashy.
What's a person to do if you don't know where to start?
I didn't know what brands or products were legit so I asked my super talented makeup artist  friend Joanne Parks to help me understand what challenges women of colour face buying cosmetics and what products she suggests trying.
I've worked with Joanne since I was 21…I still enjoy lying about my age so rather than date myself I'll just say I've known her for many years now and her career as a makeup artist is truly inspiring. She's a wizard with airbrush makeup application, special effects, she's done makeup for film and television personalities and she's also worked on countless fashion shoots with models. Joanne is a Kett Cosmetics Senior Artist trainer and also happens to be a mix of Indian and Black so she can relate to the frustration or trial and error process women and men are still navigating through with makeup.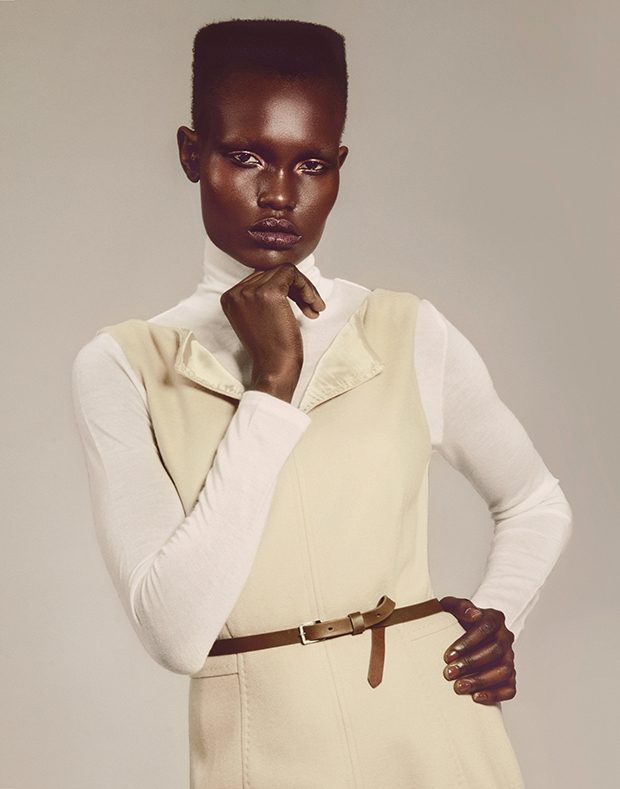 Having more than 10 years of experience working professionally Joanne says when looking for products for ethnic skin (male or female) you want to find a foundation that isn't too yellow or too pink. Finding out if your skin has a warm or cool base can help you narrow down sampling every colour.
Look for products that are non comedogenic. Maybe it's just me but I was already lost. Comedogenic? Basically that means look for products that won't clog your pores to avoid dreaded blackheads. Joanne feels strongly that brands shouldn't just hide your skin but also help with the health of it. She stressed how a healthy regimen can impact how some products blend into your skin.
Kett Fixx
When it comes to foundation Joanne loves Kett Fixx creme foundations. Kett Fixx is a vegan brand and the foundations have high quality content of vitamins A,C and E. Their products also contain licorice root which is amazing for hyper pigmentation because it helps lighten up the dark areas. Hyper pigmentation isn't a bad thing and it's quite common in darker skin. It's just deposits of pigment in the skin that are harmless. Kett Fixx has a great colour range based on colour theory so many foundations have both warm and cool tones if needed. She praises their corrector for blending out some of the darker tones found around the mouth or under the eyes and are great for concealing hyper pigmentation scars. Joanne recommends not putting straight foundation over scars because they can bleed through so always ALWAYS pair it with a concealer.
Limelight by Alcone, Mario Bedescu, Embryolisse
For skin care Joanne recommends each of these brands for their quality and their coverage of all types of skin. NotingLimelight is all natural if you desire natural products. Each brand boasts having personalized skin regimens designed for your concerns.

Joanne's personal regimen with corresponding products:
1. Enzyme cleansing gel… Mario Bedescu
2. Glycolic acid toner… Mario Bedescu
3. Moisturize pomifera oil… Limelight by Alcone
4. Blot out by nurturing force.
5. Dark corrector by Kett under eyes around mouth and any scarring
6. I use N7 Kett fixx creme for the center of my face, the N9 Kett fixx creme around the boarder, Rio in Kett fixx creme blushthen set all the makeup with Kett set no colour powder and if I get oily throughout the day I will use that powder to absorb the oil.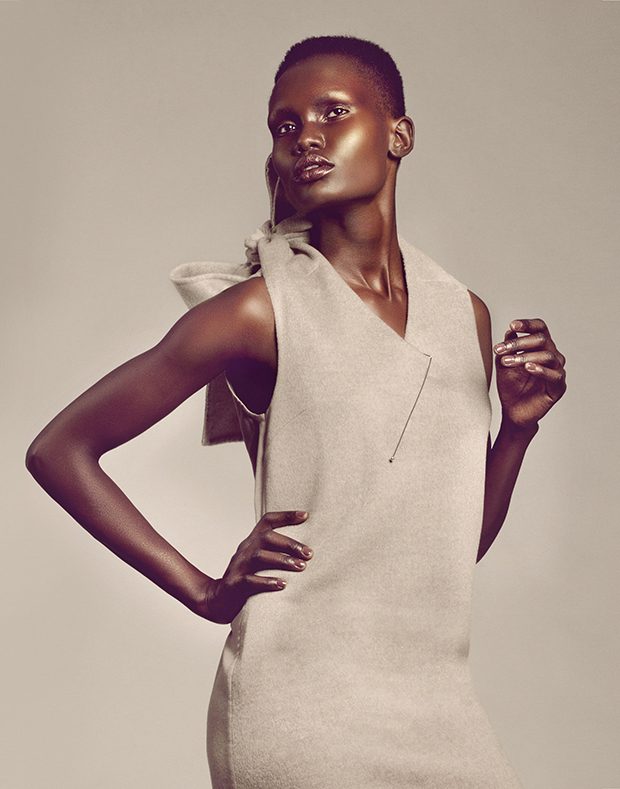 "When I started wearing makeup all the foundations or powders were very Yellow. I look back at pictures I can't believe it was totally different shade on my face then my whole body! That was all I had so you kinda make do with what you have and in all honesty I didn't know any better."
"Now so many garbage products are out on the market that are made in no name factories with ingredients that aren't great for the face. If you're getting 25 shadows for $5 online you can't expect quality. I would never buy that but I've seen other people believe the hype, let's be honest paying $40 for a lipstick is not going to give you fuller lips that $800 lip injections will!"

I was curious if she had any poor experiences with department stores. Her answer was definitely! She said colour matching and applying makeup to darker skin tones is still something many department store clerks and pro makeup artists lack experience with and sometimes feel uncomfortable applying. She stressed that makeup artists have an obligation to be versatile so people aren't walking away paying for useless products or feeling abnormal.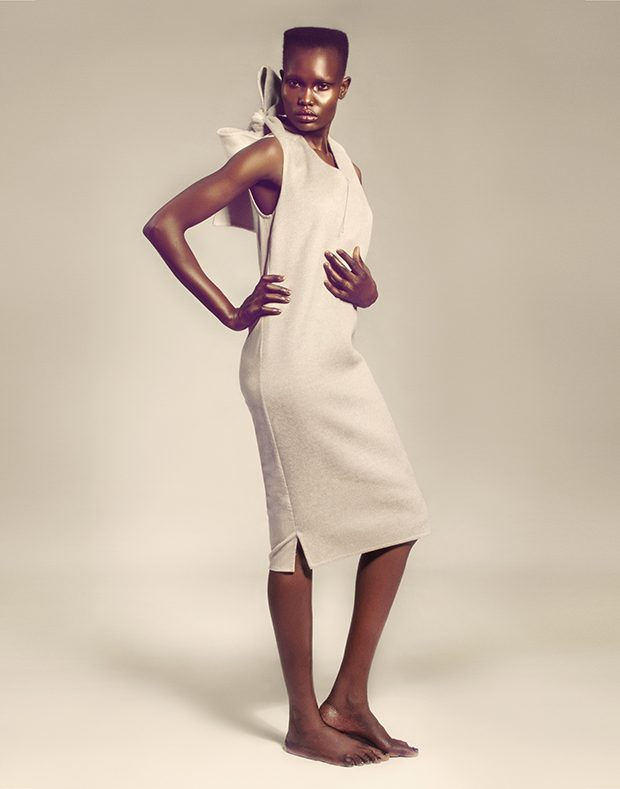 So what are your options if you're on a budget, just starting to experiment with makeup or want to save your department store products for special occasions?
Iman Cosmetics has a lot of positive reviews. I combed the internet looking at tutorials and I found great feedback regarding colour match, product versatility and price point. Iman's line can be found at Walmart, Target, Walgreens and many similar chains depending on what country you live in. Her products are priced more affordable that department stores but on the higher end of drugstore cosmetics. Iman's line seems to specifically target ethnic skin tones from Asian to Black and everyone in between.
I had also watched and read a few positive reviews of Posner Cover Stick Foundation, it claims to be hypoallergenic and the price is really affordable for a daily foundation. I keep hearing its most effective when set with a finishing powder. I think it's helpful watching reviews and tutorials of products by men or women that look similar to you tone wise. Buying a lot of products is expensive and you can't always predict how they'll react on your skin so if possible organic, vegan or hypoallergenic products are a safer investment.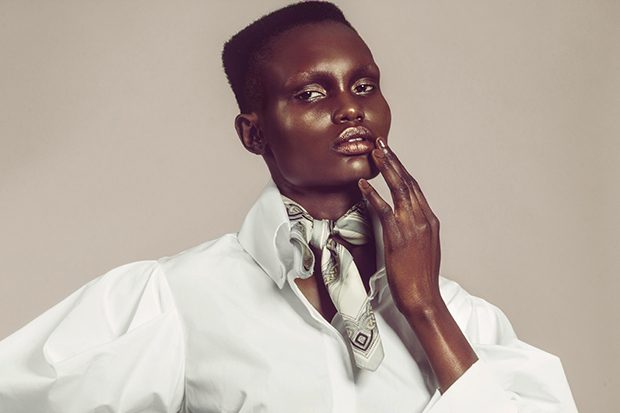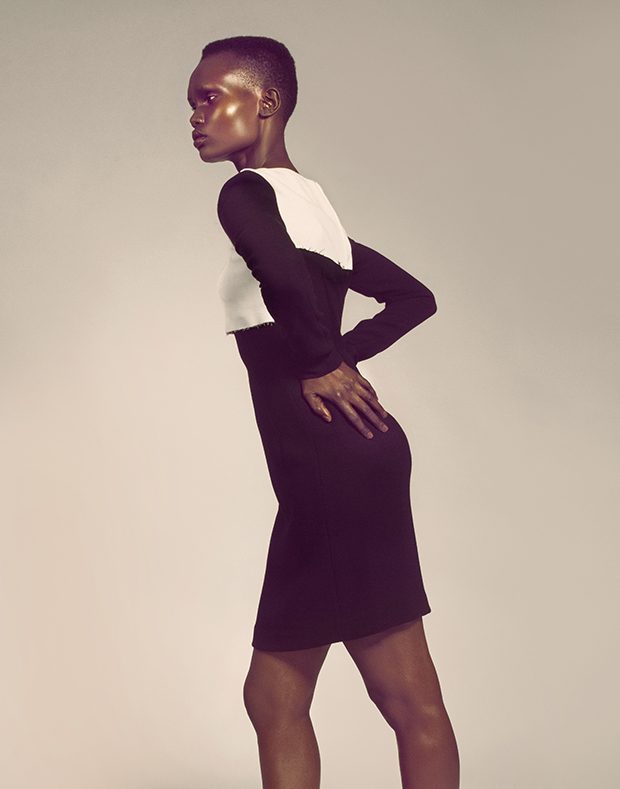 What if your local drugstore doesn't carry these products or they carry the brand but not your shade?
I called several drug stores within a 50km distance of where I live. I asked if they carry makeup for dark skin tones and what brands. Some did but most didn't have much to choose from. The absence of variety was due to lack of customer demand. I get it, if the store location is mostly selling light colour foundations and had mostly fair skinned customers they're going to keep re stocking what sells. The problem with that is it's bad business that discourages a population of women and men that could and would like accessibility to affordable makeup too.
Push for progression, celebrate diversity and support brands that understand that. Don't feel shy about sharing your experiences good and bad on social media. The beauty industry at the end of the day wants your money….so make them work for it!
Photographer Itaysha Jordan www.itayshajordan.com
Stylist Javon Drake
Makeup Artist Joel Vasquez using Urban Decay
Hair Stylist Dante Blandshaw at Rona Represents
Model Nyanyai Deng
Words by Review Written by Matti Bygod – @mattibygod