It's true that confidence can pull off any hairstyle, but you may want to take account of the shape of your face to accent your hair seamlessly. This way, your hair will excellently complement your face, even drawing attention to some of your killer facial features like your eyes for instance.
If you're not sure of what hairstyle will go with your face shape, read through to find out the best hairstyle for each particular form. Don't worry; this piece will cover both short, long and medium hair lengths.
Read more after the jump: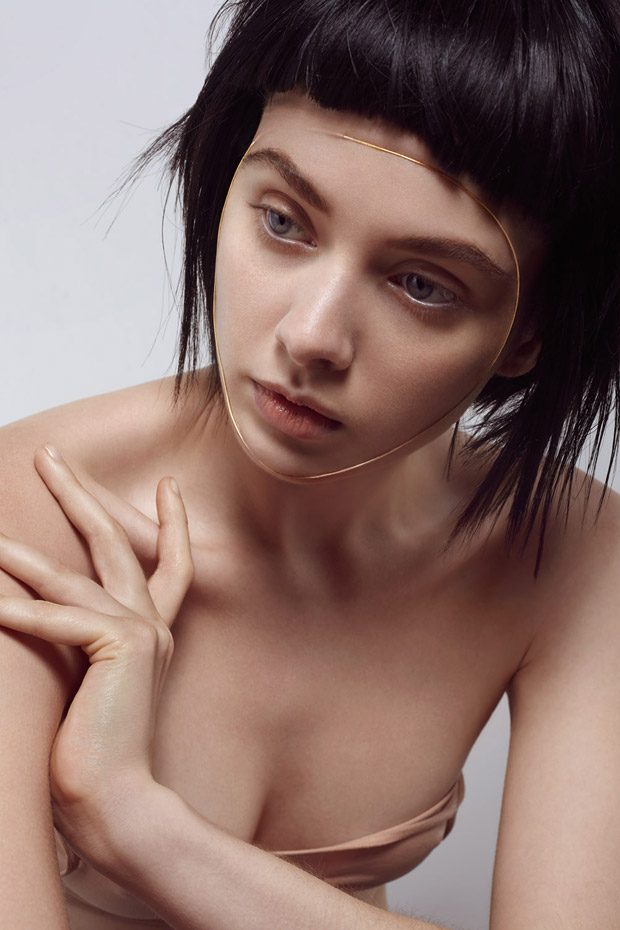 1. Medium Length Hair with a Round Face
For medium haired females with a roundish face, a layered bob with chops works to great effect. Short and medium hair is excellent for round shaped faces, include a subtle side-part, and the look is complete with a little bit extra for the eyes to admire. Also note that for the best look, bangs should end at eye-length with a side part.
2. Long Length Hair with a Round Face
Long hair with subtle layers goes excellent with a round face. These almost there layers work to make the hair lot a lot fuller on the cheek side. The length of the hair will reveal dimensionality, highlight your hair colour and help avoid that nasty stringy look.
3. Short Length Hair with a Round Face
If you have short hair and a round face, consider a gamine with curly or spiky layer along the crown. You can use hairdressing scissors to ensure your hair runs uniformly around the crown and a comb to heighten your layers. This way your hair will appear taller, and the hairstyle will emphasize your eyes. The hairstyle will also lengthen your face and make your cheekbones more prominent.

4. Short Length Hair with a Heart Face
Try out a pixie with a bit of layering on the tops, with the sides and the nape of the neck clipped uniformly. This will help balance out the jawline and put emphasis on the cheekbones too.
5. Medium Length Hair with a Heart Face
For a heart face with medium hair, get a crop that reaches that collarbone with uniform layers and gorgeous sweeping bangs. This will give more attention to the eyes and hair and draw focus from the chin area.
6. Long Length Hair with a Heart Face
Try adding extra layers that are longer to your hair or settle for fringes. Having the layer break at the chin and the cheek area is great for drawing attention to that particular area. The style also gives the eyes some prominence.

7. Short Length Hair with a Square Face
Quite simply try a layered bob with bangs. This works to draw attention away from your chin and highlights your cheekbones beautifully. This works great with blonde and platinum hair but will also do with about any colour of hair you have or want.
8. Medium Length Hair with a Square Face
Consider light layers all around reaching maybe the length of your shoulder with bangs that reach a few inches above the ends. The style is great for highlighting a strong jaw and chin. You can part one side for a nice asymmetric touch and also to achieve facial balance.
9. Long Length Hair with a Square Face
Use skimming strands that reach the collarbone area with bangs at the cheekbones to soften the entire facial area and bring out your eyes.
These suggestions are excellent ways to style your hair to bring out the best in your facial features. Make a point of experimenting with different products and also try out many variations of these hairstyles. Remember that confidence is the key factor in pulling off any style.
Images by Jean-Baptiste Bentouati or Design SCENE