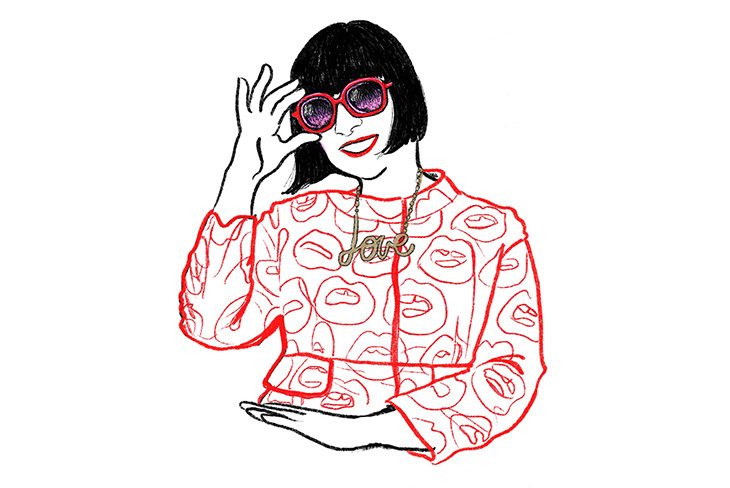 In an age of logo-mania we sit down to speak with Marie Wilkinson, design director of Cutler and Gross to talk shop and why subtlety has kept this house sitting on the ears of the worlds elite and unique for 50 years.
I met Marie recently in New York City at the company's store on Mercer Street in SoHo. Adorned with her favorite giant Love necklace from Lanvin, a casual yet perfectly coiffed bob, thick black circular acetate frames, a Paul Smith black dress, she somewhat reminds me of the human version of Edna Mode from Pixar's animated series The Incredibles. If you're familiar with the films it's quite fitting as Edna outfits one character with his super suit and by encouraging the young daughter's character to be more confident in herself as a person and as a superhero.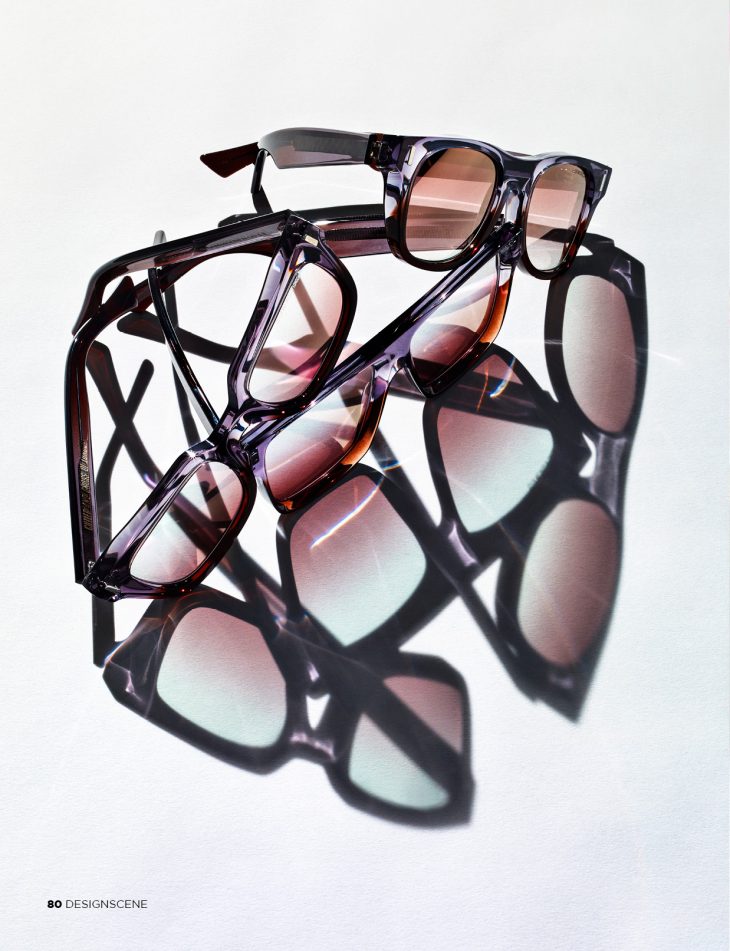 Upon arrival, Wilkinson warmly greets me with a friendly smile as if we had known each other for years. It's early spring. The weather is somewhat rainy and cool but the stores are still warm so my glasses were spotted with raindrops and now are beginning to fog up. This, I would learn is due the lack of space between the pads of the glasses and where they sit upon the bridge of my nose not allowing for air to properly circulate underneath. Kindly she asks if she may clean my glasses.
Reluctantly I hand over my frames. As a New Yorker there is some sense of self-sufficiency and my initial thought was "my shirt is clean it's no fuss". Nonetheless I obliged. She returned with my glasses in hand and asked me "How do you clean your frames?" Immediately it has occurred to me that whatever she saw on my glasses, while absolutely scratch free (to my knowledge), was visibly incorrect. Shocked I stumbled on my words, and Marie graciously says to me "just remember never to hold the bridge of your frames. It's the support of your glasses and you must care for it as so." Whilst demonstrating the proper technique, watching closely I feel myself relaxing, eager to hear anything that she has to teach me.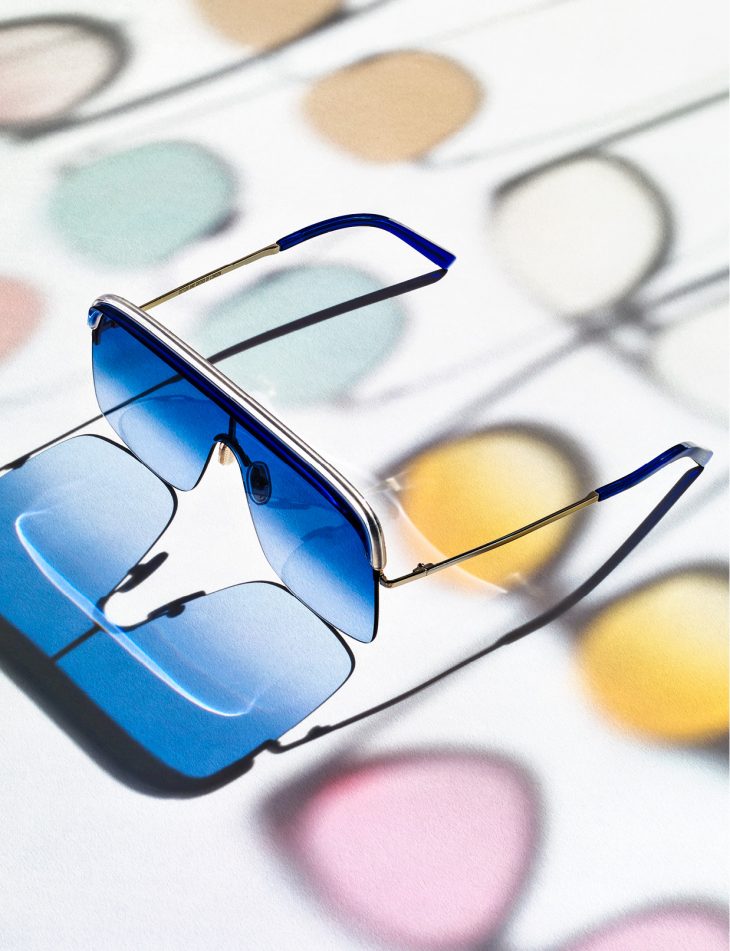 It becomes clear to me that Marie is a master of poetic description. She details the process in which each pair of frames are handled start to finish and the importance of each team member's particular skill therein. The acetate is Italian, the lenses are French manufacture, the titanium is Japanese, and the plating done just across the Austrian border. Marie also uses Italian to describe particular parts of each frame such as the metal core that gives support and maneuverability to the acetate temple being "anima," meaning soul. I find this particularly interesting because of her use of personification. These are not just throwaway pieces; they have life, meaning, and purpose. With that each pair has touched at least 42 different pairs of hands along the process adding their unique mark to the final product.
Notably there is no insignia on the outside of the temple of each frame. Cutler and Gross have long prided themselves on providing optical wear that speaks for itself and the person wearing it. Each pin is precisely placed, the acetate cured in house for 3 months and layered perfectly, the inlays flush with the frame, and the intricate engraving of the metal temples. These are true handcrafted collectors items for a visually conscious collector.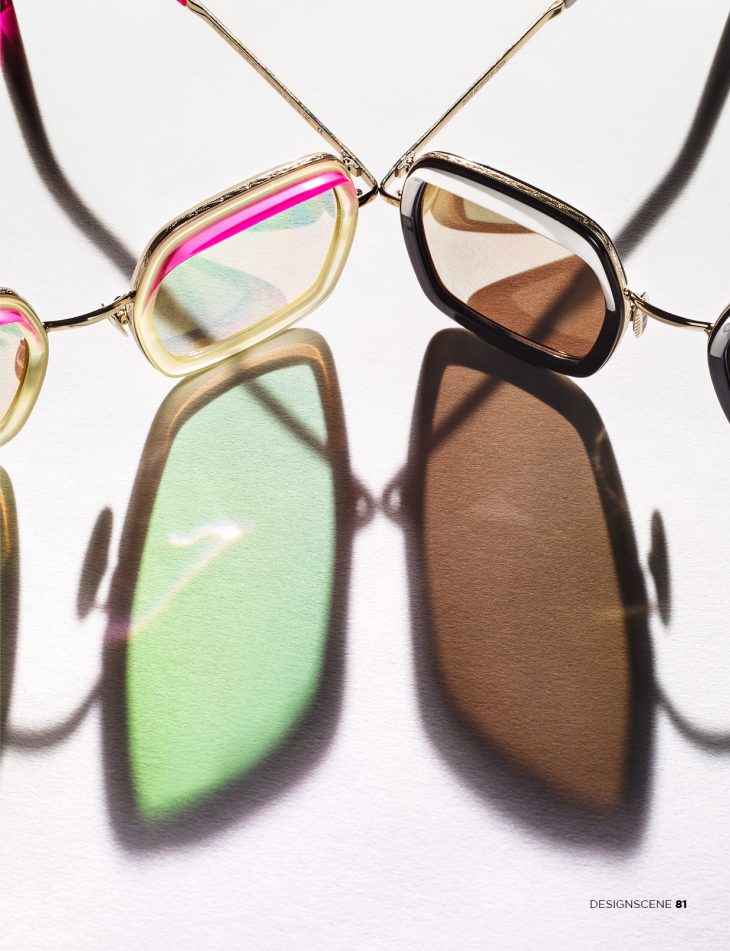 DVS – You've been with Cutler and Gross for over 30 years now. Do you think that today is different than when you began with Graham Cutler and Tony Gross or does it feel like through all of the years the company has kept tradition in the design process?
MW – The main difference is that we are masters of our own destiny with the eponymous Cutler and Gross factory in Cadore, Northern Italy. Having our own factory was the brainchild of our CEO Majid Mohammadi. And literally, we stopped having to beg factories to make our small production runs, enabling us to make our own frames to our exacting standards. It also enabled us to produce eyewear for Victoria Beckham and Paul Smith.
DVS – Do you think the logo mania trend will stay current for some time?
MW – Logos are so entrenched with some brands that I don't see this trend disappearing, do you?
DVS – Perhaps not. Why would you say that Cutler and Gross doesn't use insignia all over their frames?
MW – I remember in the 80's at the height of logo mania, when Giorgio Armani first launched his ready to wear optical collection which had his logo on the outside of the frames as well as sunglasses, and how Mr Gross and Mr Cutler decided this was not going to be their aesthetic ever.
With Cutler and Gross, I think it's more about the edit and the design decisions we have allowed that speak volumes rather than the positioning of the names of the two most influential, inspirational and humble eyewear creatives of the last 50 years.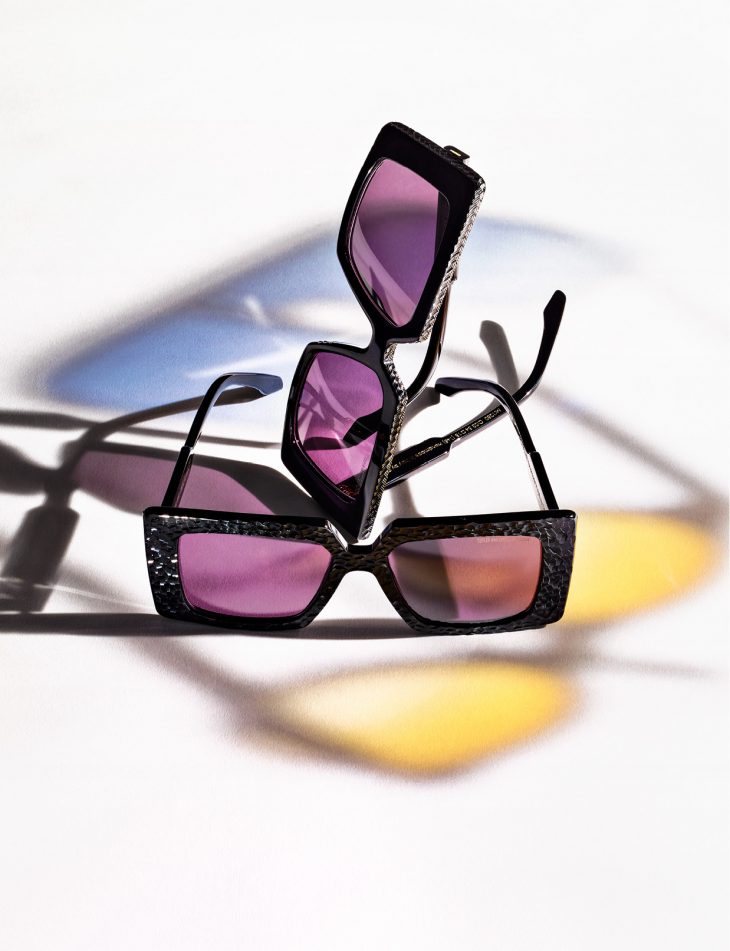 DVS – I know that you have worked on several collaborations while at Cutler & Gross with designers such as Comme des Garçons, Maison Martin Margiela, Roksanda, Giles Deacon, and many more. Recently you have teamed up with Mr. Paul Smith. Why do you believe that the collaboration was a perfect marriage?
MW – Well, it has been an ongoing conversation between Tony Gross and Paul Smith for years! They were friends and both shared a love of all things British and design orientated.
DVS –Sustainability is an important discussion in the fashion world. How do you think eyewear companies can help reduce our overall carbon footprint and has Cutler and Gross implemented new processes with Green/Eco friendly methods?
MW – C&G Italy has always sent the swarf (the acetate that gets cut away) to be recycled (laterally to button manufacturers and to a company that makes the moulded castors that fit under the legs of your sofa). In 1982 we started working with factories and started to build up frame stock and this unworn stock is now sold in Cutler and Gross Archive shop. Cutler and Gross chooses to manufacture in Italy, as there we are close to the component factories that we depend upon; we source the hinges and screws just across the border in Austria for instance to help in keeping our carbon footprint to a minimum.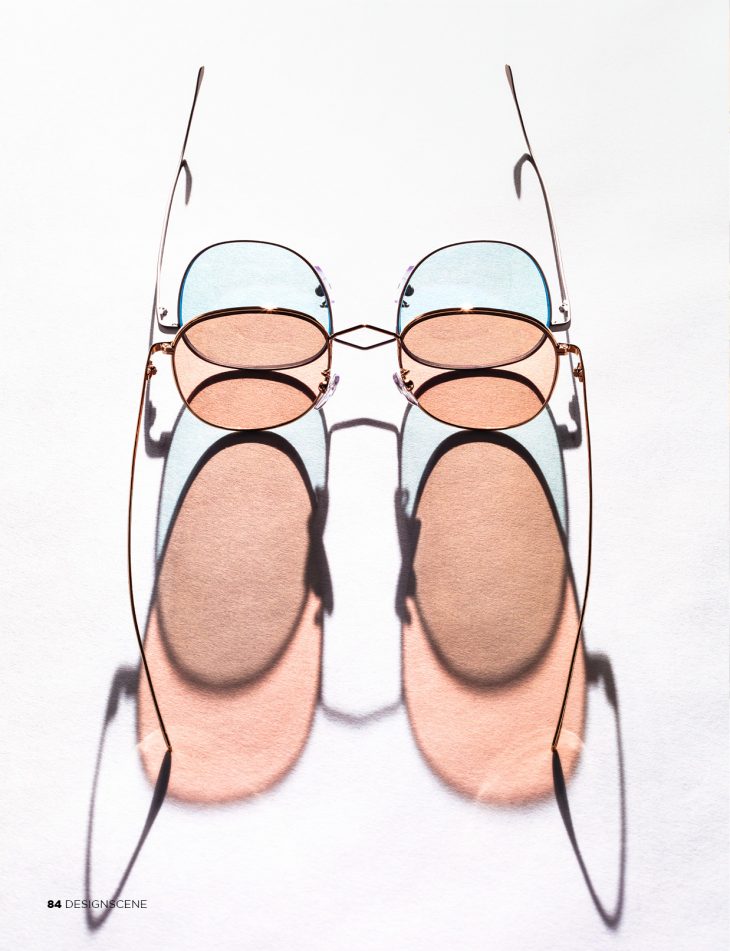 DVS – That's absolutely fascinating. I'm curious, how many frames do you personally have?MW – I personally own 205 pairs and keep them in a purpose made chest of drawers by Jasper Morrison. I currently wear 6 pairs in constant rotation.
DVS – Wow! I feel like I would have to have a special bag to carry around and do look changes throughout the day, like Cher. Do you have a favorite pair?
MW – Please do not ask me which is my favourite pair!—it's like asking which of my son's ages was my favourite? I loved them all for different reasons.
DVS – How dare I! My sincerest apologies. Outside of Cutler & Gross what would your ideal day look like?
MW – It would involve being outside during the day, either walking or playing golf, a delicious lunch and an evening theatre visit – and drinking Brunello di Montalcino.
DVS – Coffee or tea?
MW – I like coffee more than tea.
DVS – Same! As creative's I find we often have our ups and downs, moments of inspiration and moments of quiet. What's the best advice you have for other creative folks in the art and design world?
MW- The best advice I was given was don't give up. You are your own worst enemy, so believe and work hard.
DVS – This is a bit of an odd question. I noticed on your instagram you posted a photo of Edna Mode. The resemblance is certainly uncanny. Do you identify with her character?
MW – In so far that Edna is proficient in the fields of science, engineering and technology in order to create costumes capable of withstanding the trials of super-heroic activities, and I am an optician by training and I have designed frames to empower Cutler and Gross clients and enable them to see to carry out their work and passions! I am passionate about frame fit and vocational lenses so I guess 'E' and me would have plenty to talk about! I remember feeling like a super hero when I wore my first glasses aged 8 years –and I could not understand why everyone did not feel as positively as me wearing glasses!
DVS – What is your most prized possession ?
MW – Am I allowed two prized possessions? One is the home which I share with my partner, Martin and our 18 year old son, Wilkie. It is our sanctuary and a place to share with our family and friends and informs our supper club and laughter. The other is a Lipp driving watch that Mr Gross gifted me from his authoritative collection of 1970's watches.
DVS – I'm quite the film enthusiast and often use film as a reference point in my work. Do you have any favourites that light up your mind?
MW – Favourite films that come to mind are Matthew Vaughn's Kingsman series because it was such an incredible experience working with the costume designer, Arianne Phillips And 'Some like it hot'; I particularly like the scene when Marilyn Monroe causes Tony Curtis's glasses to steam up!
DVS – Those frames were incredibly chic by the way. One last question. What is most rewarding part of being a designer with Cutler and Gross?
MW – The most rewarding part of being a designer for Cutler and Gross, must be being able to follow the process from design inception through the designing the production process through to styling the frame to the customer; it is the most complete and satisfying role.
Photography by Aaron Cameron Muntz
Illustration of Marie Wilkinson by Jenny Goris
Styling and Interview by Damien Vaughan Shippee New York Editor at DSCENE Publishing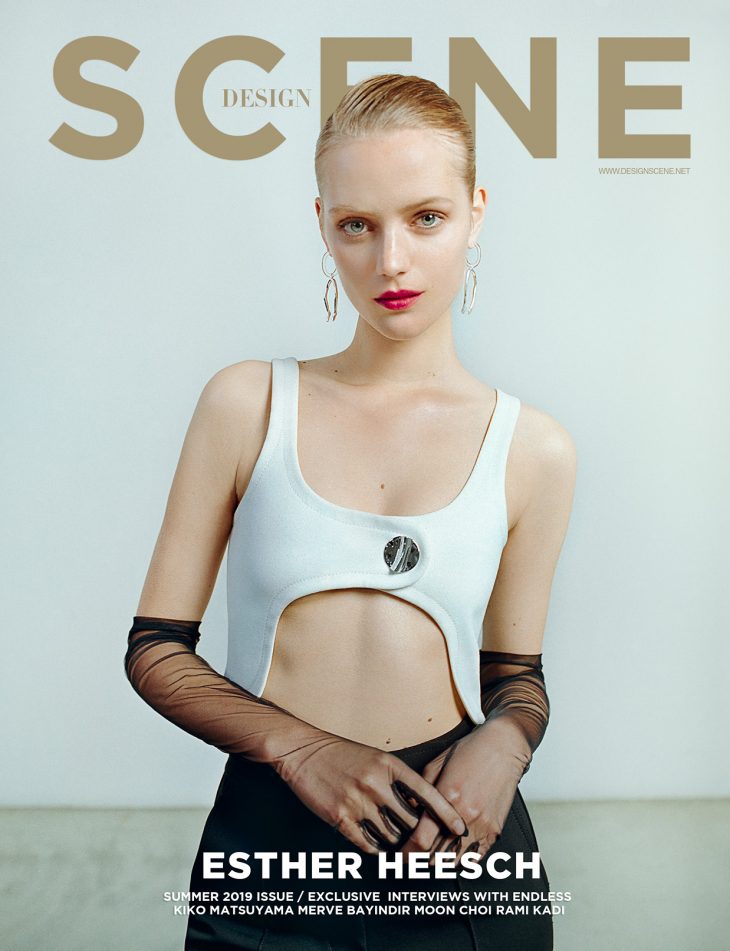 Interview with Marie Wilkinson originally published in DESIGN SCENE Magazine Issue 31.