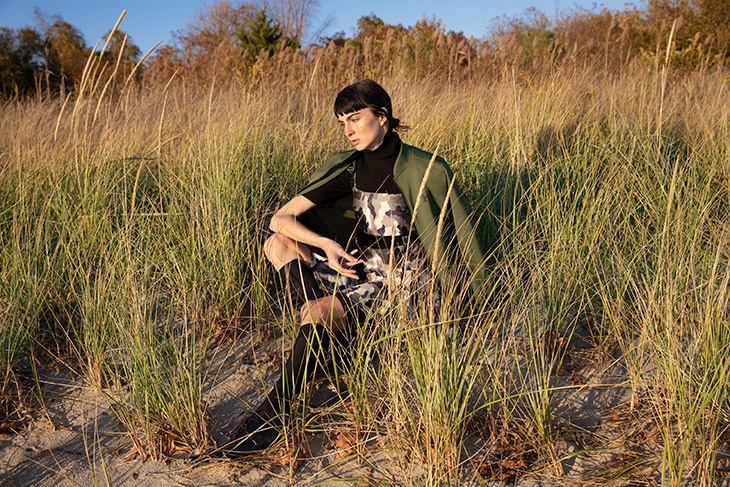 From runway show cancellations to store closures, fashion is being severely impacted by the coronavirus crisis. There is no better moment than this for fashion to take its environmental responsibilities seriously enough. But what happens when the crisis finally ends? Are we going to go back to our old habits?
With a few prominent events scheduled around fashion weeks earlier this year the fashion industry and press started showing bigger interest in practising sustainable fashion. While this gave space to young designers we were also able to see top brands somewhat starting to take part in the conversation about sustainability. Yet none of us could have seen what the corona virus would bring. Now more than ever sustainability is one way of thinking ahead to the problems that are going to be even more urgent and need extra attention when we get through this.
READ MORE ON SUSTAINABLE FASHION
Fashion Director Katarina Djoric investigates the current state of fashion and a chance for an era of sustainability conscious fashion industry: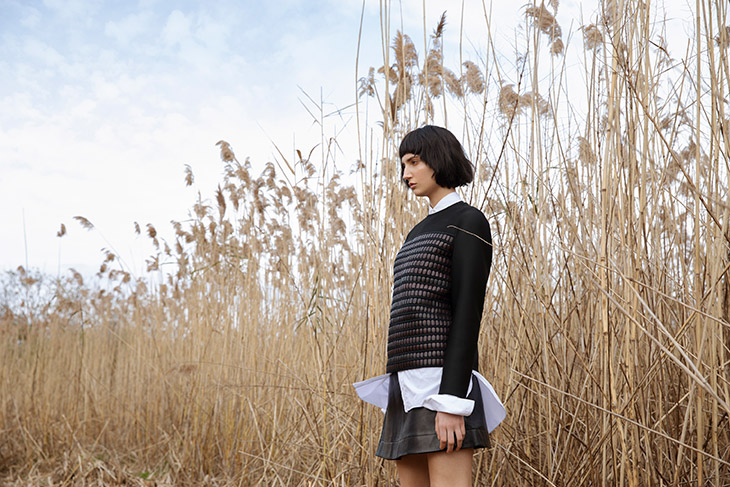 As the pandemic escalates, we see a lot of brands giving up on their environmental initiatives. Many companies are lowering the wages for their workers, or even worse, leaving the garment workforce without the pre-negotiated pay. At the same time, garment factories around the globe are having mass order cancellations, with the buyers not paying for already completed work. According to the Bangladesh Garment Manufacturers and Exporters Association, there is about 3 billion dollars worth garments ready for export that has been cancelled. The activists are using the social media to call for brands to #payup for their cancelled orders. An online petition is launched to spotlight how some of the world's biggest fashion brands owe to garment factories in countries such as Bangladesh, India, Myanmar and Cambodia for upcoming orders.
What is the outlook for a sustainable fashion industry post-Covid-19? Many estimates are being thrown around about its potential impact, and the opinions are different. Some say that sustainable businesses that care for their employees, suppliers, and the planet will survive the crisis and be better positioned when it eventually ends. On the other hand, we have another, less optimistic opinion that compares the situation with 2008's global financial crisis. We had people who stopped shopping during the crisis, but few years later, they went back to consuming major luxury brands, even though the middle class continued to suffer.
I still hope that we will consume more mindfully and responsibly, and will shift from fast fashion and luxury megabrands towards quality and sustainability. A new generation of consumers is increasingly attracted to brands with firm values and a clear social mission. "These are long-term trends that will endure coronavirus and its economic impact. And companies which keep them in focus will emerge from this crisis in a far stronger position." – states Claire Press in her latest article for BoF.
Sustainable businesses that care for their employees, suppliers, and the planet will survive the crisis.
The companies should understand the benefits of producing and selling clothes which have a longer life at the required price points. There are more and more brands claiming that the clothes they make have a positive ecological impact, however the truth is somewhere in between. Even tho they are trying to use natural materials, it doesn't mean they are sustainable. For example the global average water footprint for 1 kilogram of cotton (one man's shirt and a pair of jeans) is 10,000 – 20,000 liters. The Sustainable Clothing Action Plan (SCAP), developed by the Waste & Resources Action Programme (WRAP), encourages brands to reduce the use of resources in the clothing industry. According to Sustainable Apparel Materials academic study, a polyester shirt has 5.5 kg CO2e, which is more than double the carbon footprint of a cotton shirt which has 2.1 kg CO2e.
Now more then ever, people are starting to get a sense of what sustainability really means.
Fibre and fabric selection is a key to improving sustainability, reducing carbon, water and waste footprints and increasing the usable life of a piece of clothing. In that way brands increase customer's satisfaction, while also increasing the rates of re-use in second-hand clothing.
The activist movements are trying to make consumers increasingly aware of the environmental impact of fashion. 66% of respondents to a McKinsey US cohort survey (75 percent of millennial respondents) say they consider sustainability when making a luxury purchase, but in fact o nly a minority are willing to pay more for sustainable products (only 31 percent of Gen-Z and just 12 percent of baby boomers).
Now more then ever, people are starting to get a sense of what sustainability really means. I believe this crises thought us that ordinary choices can have extraordinary impact on the world. What will the fashion industry of tomorrow look like? Will there be an environmental awakening? Yes, if we change our habits and embrace the sustainability as a way of life.
Words by Katarina Djoric, All Images by Heidi Niemala for Design SCENE