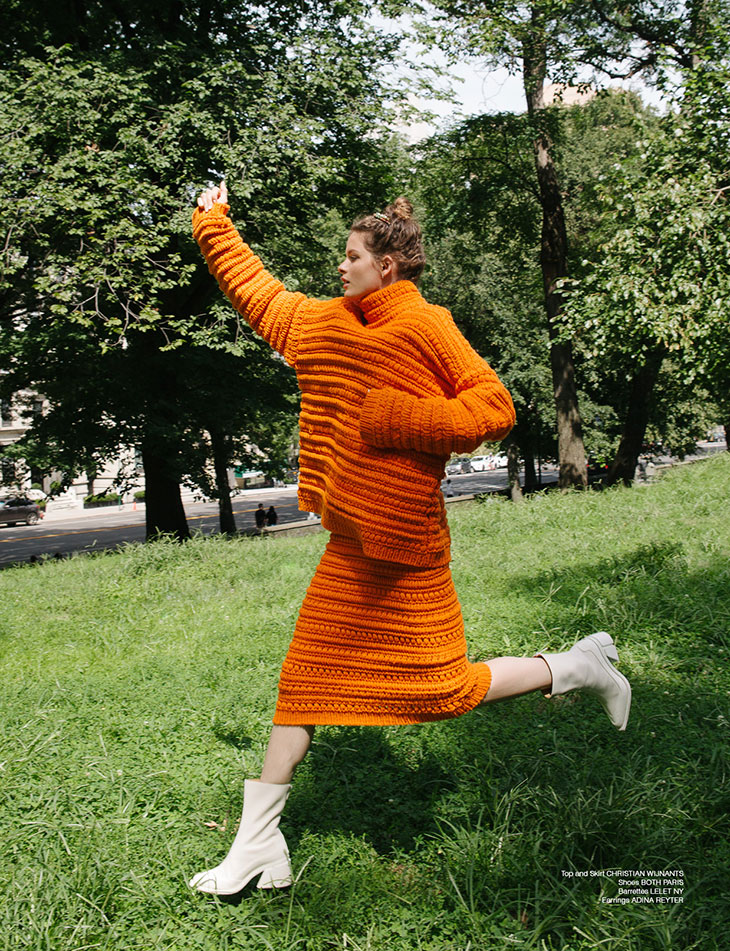 2020 will be remembered as one of the most challenging years for the fashion industry so far, marked by declining sales, store closures, manufacturing issues, and challenges in consumer demand. With all this in mind, fashion companies are challenged to develop entirely new ways to do business in order to stay on track. The crisis has forced the industry to open to the digital medium, and emphasized the need to move towards more sustainable and responsible ways of working.
SHOP DESIGN SCENE #35 in PRINT OR DIGITAL
The pandemics have also changed the shopping habits. What people bought and sold this year looked very different than it did in 2019. Influenced by quarantine life, as well as the pop culture moments and social media trends (mostly TikTok and Instagram), shoppers have swapped formal pieces for more comfy options like loungewear, accessories, and sneakers.
There is no doubt that the next year will be a very challenging one for some industry players, but it can also be a year of opportunity for others.
Read more after the jump:
STATS
According to the State of Fashion report by The Business of Fashion and McKinsey & Company, industry's economic profit is estimated to be down 93% in 2020 after growing 4% in 2019. They expect the high levels of bankruptcies, store closures and job cuts to continue next year.
The recovery could be achieved by the third quarter of 2022, with China leading the way with sales growth in 2021 compared to 2019. Europe, on the other hand, is unlikely to return to pre-covid sales before the third quarter of 2022, and US by the first quarter of 2023.
ONLINE SHOPPING
What keeps us inspired to shop in these times of uncertainty and what are we dressing for?
No one wants to buy clothes to sit at home in. – said Next's chief executive Simon Wolfson. But it wasn't completely like that. Even thought the impact of Coronavirus on fashion and retail is enormous, people are still in the mood for shopping. Since the lockdowns started, approximately half of the European consumers have shopped less in physical stores and turned to online shopping.
According to the exclusive data from The RealReal 2020 resale report, the top luxury brands are becoming even more popular, with Louis Vuitton being the number one brand for in terms of sales. The report shows the current state of luxury resale and how COVID has changed the way we buy and sell, with data based on the shopping and consigning behavior of The RealReal's 17+ million members.
Of the many trends driven by COVID-19, one of the most surprising in the current economic climate is the significant increase in shoppers buying high-value investment pieces. – states Rati Levesque COO of The RealReal. Buyers are gravitating toward quieter stealth luxury and embracing luxury labels' streetwear designs. In a bright spot during these difficult times, engagement in the circular economy is high, specifically among brands and consignors. – she adds.
In March and April, with the face mask recommendations, the demand for the scarves spiked by 30%, as they can be used as a face covering, as well as the video call accessory. In spring, a demand for the loungewear pieces, sweatshirts and hoodies grew by more than 200%.
Interesting moment was also how the pop culture influenced shoppers. After The Last Dance aired on Netflix, the demand for Air Jordan jumped by 23%. In May Tik Tok took over, so demand for pieces trending on the app rose.
Quarantine also proved make-or-break for many relationships, with the demand for engagement rings in June increased by 45%.
As quarantine made us sit at home most of the time, we were forced to reinvent our homes as offices, gyms and schools, but also restaurants, bars and movie theaters. Home purchases reflected this change through sales of wall décor, tableware, pillows and candles.
According to McKinsey Global Fashion Index analysis, over a period of just eight months, e-commerce's share of fashion sales nearly doubled from 16 percent to 29 percent globally. Even though digital consumption continues its growth in 2020, brands and retailers must develop more engaging social experience to attract consumers, like livestreaming, customer service video chat and social shopping. Finding way to integrate the human touch is a new big challenge.
These times of uncertainty have been a stimulus for reflection. People are starting to make changes towards more sustainable lifestyle, while the brands are rethinking production technologies.
DIGITAL FASHION SHOWS
Pandemic has also canceled the physical fashion shows. Designers were forced to come up with new concepts to present their latest offerings. It's no doubt that the season was filled with innovative alternatives to the traditional fashion shows, from short films to an interactive computer game.
Thom Browne's Spring 2021 collection was presented in a charming video set in the 2132 Lunar Games, the very first Olympics organized on the moon. The film documents the arrivals of the athletes wearing the clothes by 'earth-based' designer Thom Browne.
Balenciaga has unveiled the Fall 2021 collection through a futuristic video game set in 2031, named Afterworld: The Age of Tomorrow. After showing its Summer 2020 collection with a music video, Kering-owned brand has turned to gaming. Fashion has become such a checklist. And I feel like I personally want to try to do it differently. – said designer Demna Gvasalia for WWD.
However some designers remained loyal to the live shows last summer, while many brands proved that sometimes a special video format can be just as compelling.
But is it really that easy? Can digital fashion shows really replace the traditional ones? Hardly. Now that we all have front-row seats, things are much less fun. – writes Luke Leich for The Economist. He, as many others, thinks that digital fashion shows simply cannot replace the physical ones. As we've all experienced with our social and working lives, the online version is at best a faded version of real-life encounters. Fashion has always been about the crowd. That's the point of following it, whether as a wearer or observer. – he adds.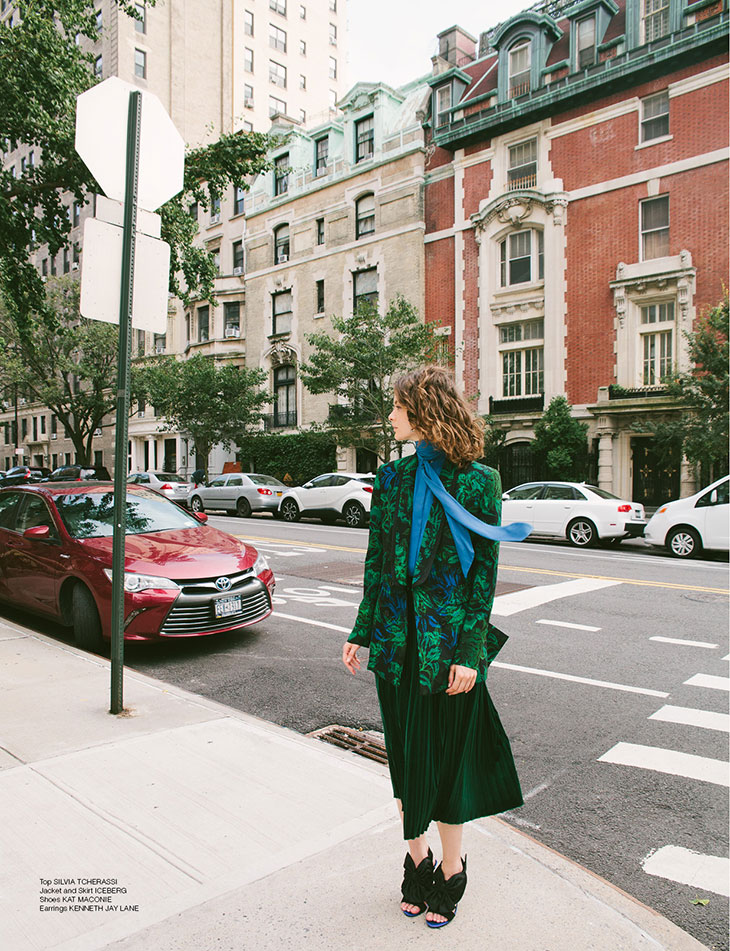 TURN TO ETHICAL FASHION
These times of uncertainty have been a stimulus for reflection. People are starting to make changes towards more sustainable lifestyle, while the brands are rethinking production technologies.
Fast fashion is in decline in favor of slow fashion, as people are searching for pieces that are more eco-friendly and designed to last longer. Nearly 50% of fast fashion retailers have reported a recent decrease in customer purchases as consumers look for more sustainable brands.
The most in-demand young designers in 2020 embody values like sustainability and inclusivity. Luxury brands as well have to strive for ethical business practices and avoid those that are exploitative of people and the planet.
We have this time to truly get rid of everything that doesn't work, and replace it with things that do. – says Fashion marketing and communications maven, Phillip Bodenham for Forbes. He believes that the pandemic has a potential to change the way the industry operates altogether and predicts a complete reorganization.
Shopping for pre-owned items is also on the rise, helping pave the way to a more sustainable future for fashion. According to a report from ThredUp, a rise in used clothing purchases will coincide with a further decline in fast fashion market share. It predicts that the secondhand market will hit $64 billion in 2024.
The fashion system must step away from the mass-consumption, and turn to more humane practices.
CONCLUSION
The Covid-19 pandemic has had an enormous effect on almost every industry out there, whether that is the pressure on health services, shuttering of the non-essential businesses, or empty supermarkets. Fashion is no excuse. It has undoubtedly suffered its worst year on record with almost three quarters of listed companies losing money.
In a disrupted environment, designers and brands must be bold. Developing new strategies, shifting for digital models, and turn to ethical fashion can be a key to surviving the crisis. The fashion system must step away from the mass-consumption, and turn to more humane practices.
Is fashion as we know it dead? Maybe, but fashion, after all, should be about change. We have been given the time to rethink what fashion industry stands for.
Words by DSCENE Fashion Director KATARINA DJORIC.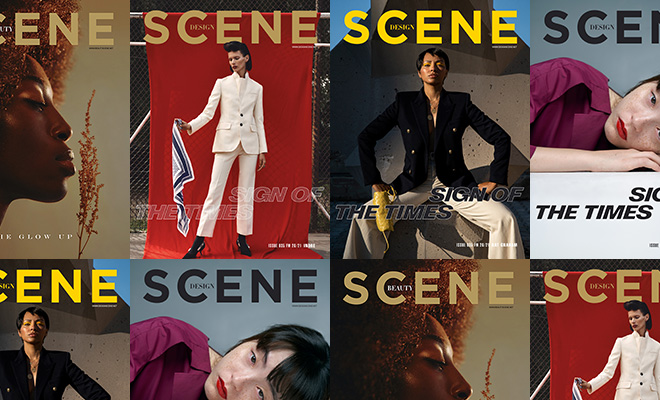 SHOP DESIGN SCENE #35 in PRINT OR DIGITAL