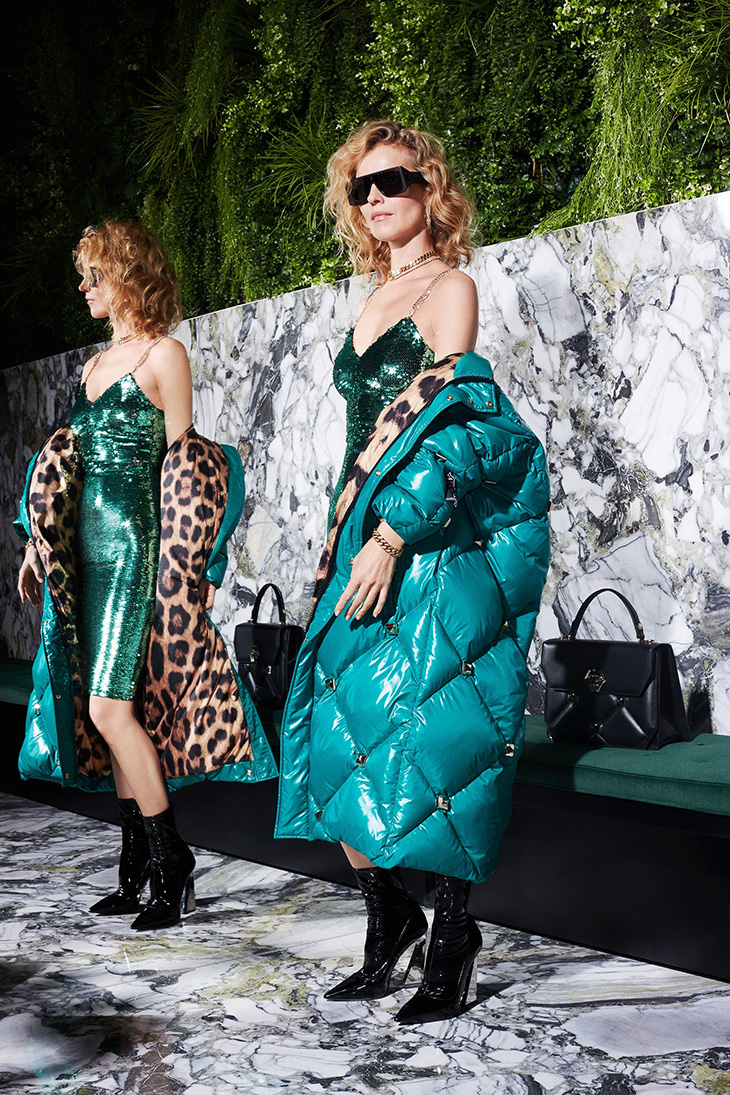 Supermodel Eva Herzigova saves the day for Philipp Plein in label's major kickback after the pandemic slumber. The house is carefully preparing to open the doors to its new showroom in Milan at the same time Plein is now also back officially on the Milan Fashion Week schedule with a runway date. Happy to enlist a supermodel for the new lookbook Plein fashion house shared on their official social media: "A strong brand needs a woman with attitude".
Plein is shifting its focus on the womenswear collection within its new brand strategy. Change is defined by introduction of handbags to its accessories predominantly comprised out of footwear. A bag an important item for any brand was not developed till this moment in Plein's unapologetically loud fashion house. Herzigova in addition to the new handbags, varying in their size, is clad in a sportswear inspired outfits, yet the same are glammed up for the pre-fall collection from Mr Plein. Speaking about the changes in the fashion industry, in his WWD interview Plein talked about the changes in the fashion industry, mentioning even Vogue Editor in Chief Anna Wintour: "So the fashion editors have lost their power, "Anna Wintour is a queen without a country. A queen is only powerful as her country… which is the readership. If nobody reads my magazine, I have a small country. I'm still the queen, I have a title, I have a crown but I don't have the power anymore because I'm not influencing the people like I did before. I still have the history of the queen, people remember me as the queen but my power has been reduced."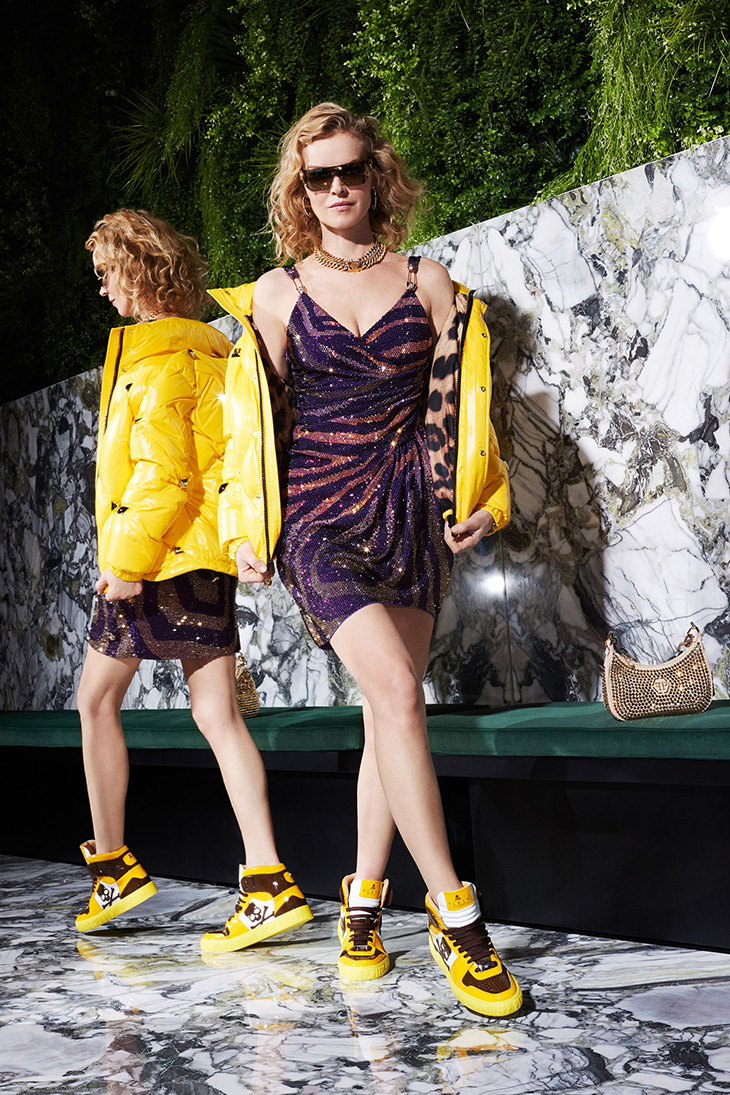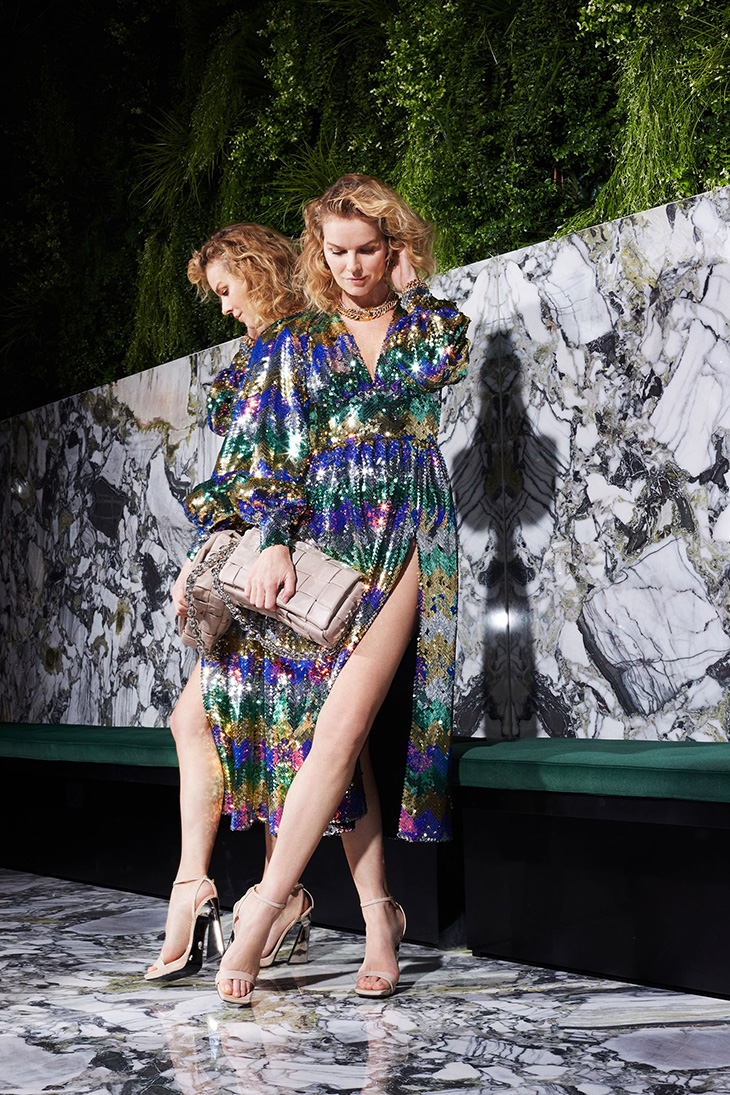 In the twenty new Philipp Plein looks we can see a sweatshirts evening version alongside head-turning evening dresses Mr Plein is already known for.
Discover all the looks from Philipp Plein Pre-Fall 2022 collection modeled by supermodel Eva Herzigova in our gallery: