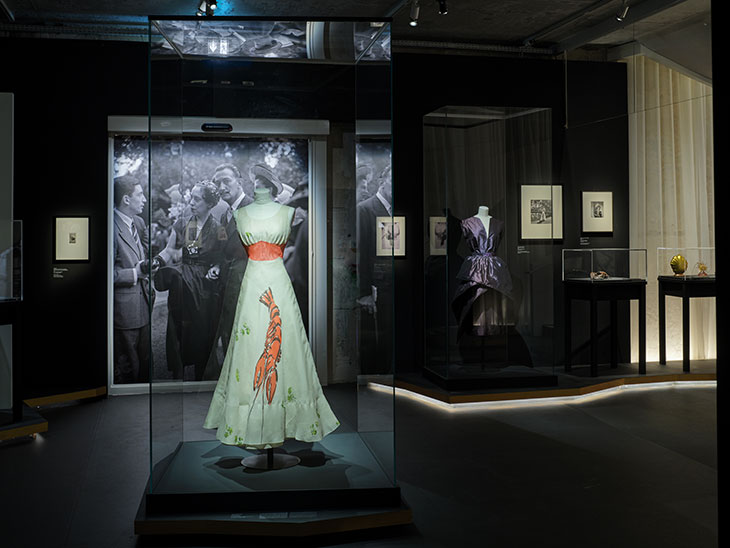 Musée des Arts Décoratifs in Paris celebrates the work of Italian-born designer Elsa Schiaparelli with a new exhibition named "Shocking! The surreal world of Elsa Schiaparelli". Known for her bold and exciting creations, Schiaparelli drew her inspiration from her close ties to the Parisian avant-garde of the 1920s and 1930s. The exhibition has opened on July 4, to coincide with the house's Fall Winter 2022 Haute Couture show by Daniel Roseberry.
The exhibition will be on see from July 6th, 2022, to January 22nd, 2023 at the Musée des Arts Décoratifs in Paris.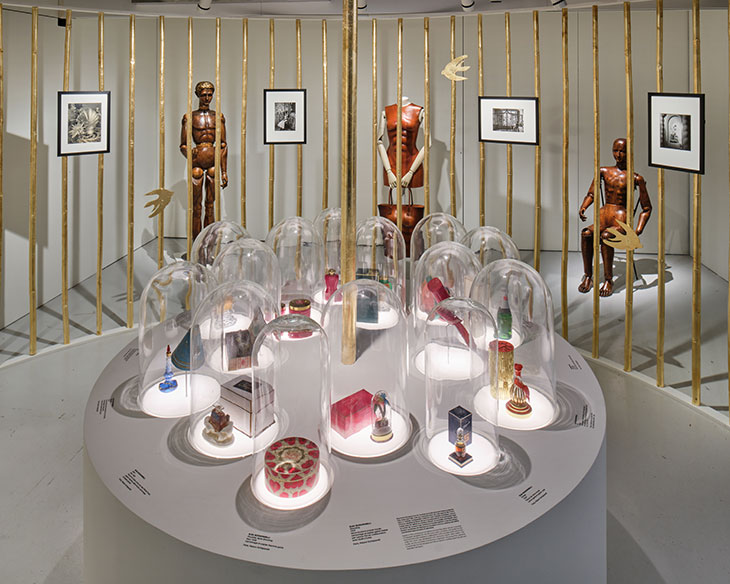 Being able to work with artists such as Bébé Bérard, Jean Cocteau, Salvador Dalí, Vertès and Van Dongen, with photographers like Honingen-Huene, Horst, Cecil Beaton and Man Ray was thrilling. We felt helped, encouraged, way beyond the material and dull reality of the making of a dress to sell.
– Shocking life, Elsa Schiaparelli – 1954.
The exhibition brings together 520 works including 272 silhouettes and accessories by Schiaparelli herself, displayed alongside iconic paintings, sculptures, jewelry, perfumes, ceramics, posters, and photographs by the likes of Schiaparelli's artist friends: Man Ray, Salvador Dalí, Jean Cocteau, Meret Oppenheim and Elsa Triolet, as well as the creations by house's Creative Director Daniel Roseberry.
The retrospective will also showcase creations designed in honor of Schiaparelli by fashion icons including Yves Saint Laurent, Azzedine Alaïa, John Galliano and Christian Lacroix.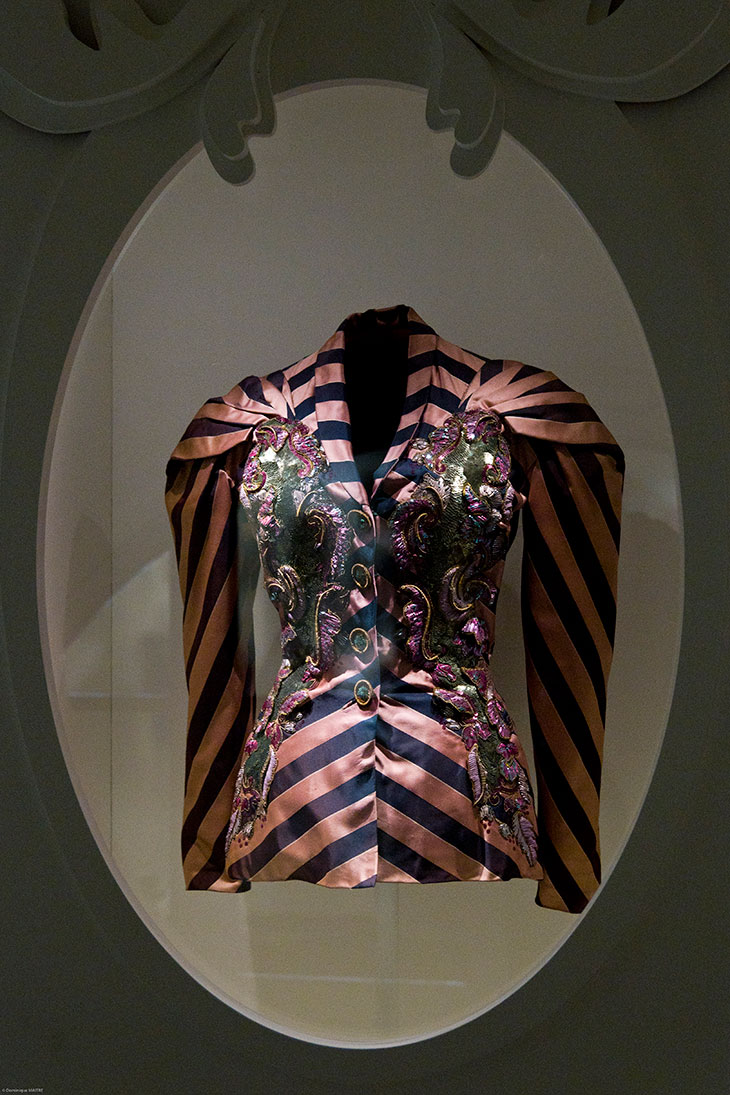 The rooms dedicated to Roseberry's iconic creations for the house, including Lady Gaga's custom Schiaparelli for President Joe Biden's inauguration ceremony; Beyoncé's for the 63rd Grammy Awards ceremony; and Bella Hadid's for the Cannes Film Festival.