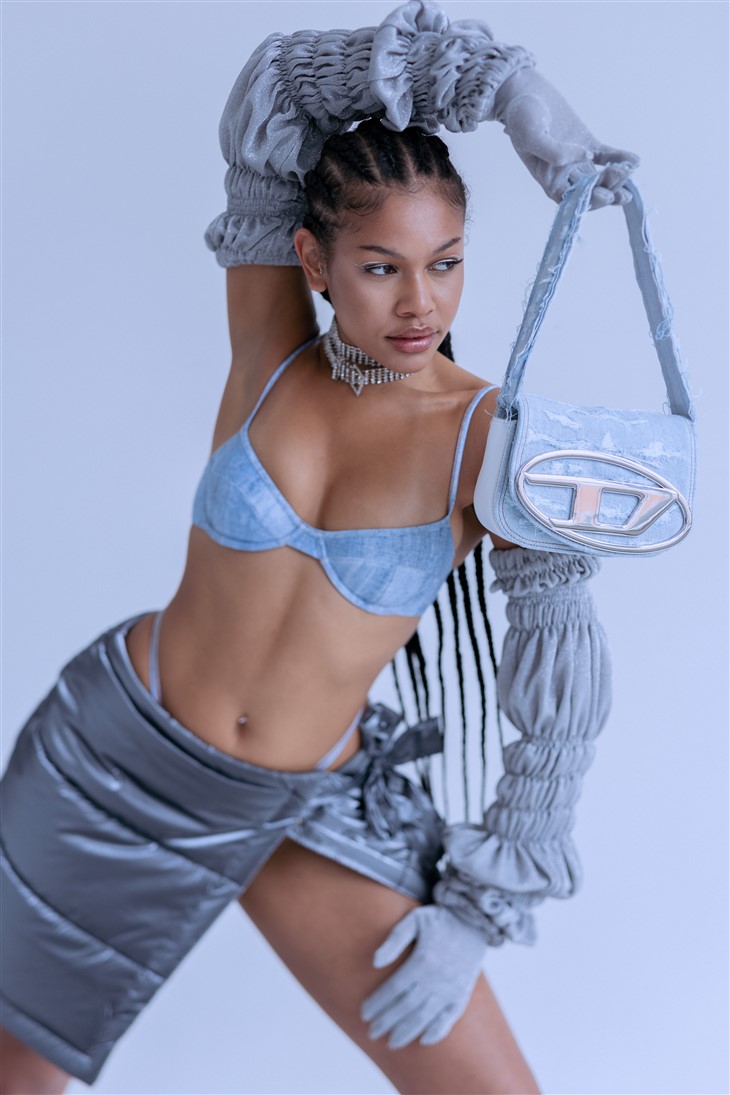 The most anticipated shopping day of the year is upon us: Black Friday. Whether you've been waiting all year to justify that special treat you'll treat yourself to tomorrow, or you're planning to save the most on Christmas presents by buying them now, there are a few ways to spend your money wisely. The quarantine made an absolute switch to online shopping, and we think it's a habit we're now born with. Why would we wander endlessly from one store to another, fighting long lines and shopping-obsessed customers, when with just a few clicks it can all be delivered to our doorstep. The convenience and ease of shopping through the sites simply cannot be beat. This year, Black Friday is back in style, drawing in even more people who want to take part in the event. This means competition for the best deals will be fierce, so in order to secure all the things you've been eyeing, you'll need a battle plan. DSCENE team presents you the best and most stylish deals out there, so get ready and shop away!
We earn a commission when you follow the link to make a purchase. Click here to learn more about how we make money.
COATS & JACKETS
The winter is here, and so are our favorite cold day pieces, coats and jackets. The essential to every winter outfit, a good coat or jacket will definetly make you stand out while keeping warm. This season has been full of various styles, so we don't have a particular style choice for this season. It all depends on what you're searching for and what fits your aesthetic. From the must have leather coat, classic brown wool coat, to puffer and bomber jackets, we have a style for every taste. Check out our picks:
SHOES
When it comes to shoes, every woman aspires to have as many pairs possible, right? Well, what better way to equip yourselves for the upcoming events, than Black Friday sales. Although winter is here and boot shooping is in full swing, you can still find a good pair of sandals and heels with reduced pricing. Our picks from the sale are definetly celebratory oriented, featuring the signature Amina Muaddi glass heels, Melissa gold pointed mules, Fidan Novruzova ombré boots, Eytys Gaia ankle boots and last but not the least the ultimate party favorites pink Paris Texas ankle-high suede boots with crystal detailing. You can't make a mistake in choosing one of these pairs!
BAGS
The year 2022 is definetly a year of quirky and fun bags. That's why we decided to present the most interesting pieces on sale right now. Starting off with Ottolinger pink signature ceramic chain bag giving off Flinstone vibes, followed by Staud's most wanted brown mini moon bag and Praying black friendship bag, the choice is pretty easy when it comes to choosing a perfect small bag for a night out. If you're more a big bag fan and you need a classic shopping tote, then we recommend the Marni Tribecca Shopping Tote, Ganni banner bag in fascinating green and the classic black and white Balmain B-Army 26 Bag.
BEAUTY
Whether you're buying beauty products for yourself or for your significant other, friend or mom, you should definetly consider buying during this shopping holiday. We all became obsessed with skincare routines and taking care of ourselves in the past few years, form masks, expensive skincare and fragrances, the list goes on and on. For this list we decided to focus on the New Year preparation essentials wich are CrystalLED face mask to make you look amazing and refreshed, Floraiku and Stora Skuggan fragrances, Erno Laszlo Holiday Set offering every tool possible to make you look depuffed and ready and Off-White hair comb present to fix every hair strand.
HOME
Although clothes are always first on the list when we think about shopping, we also need to leave a space for home appliances and decorations on our Black Friday list. The deals for this type of shopping are sometimes even bigger, and you can save a lot of money on your favorite coffee machine, vase or set of chairs. One of our favorite pieces on sale right now is definetly the Terra Kaffe coffee machine coming in a minimalistic style and colourway, perfect for every tasteful kitchen. If you're more of a someone who likes their kitchen colorful, then we recommend a stacking set of Bape mugs or Alessi Pink 100 Values Large Salt & Pepper Grinder. For decorating the living room, we chose the Frama Black 9.5° Chair, Tom Dixon gold bell table light and Menu orange vase. A match made in heaven!