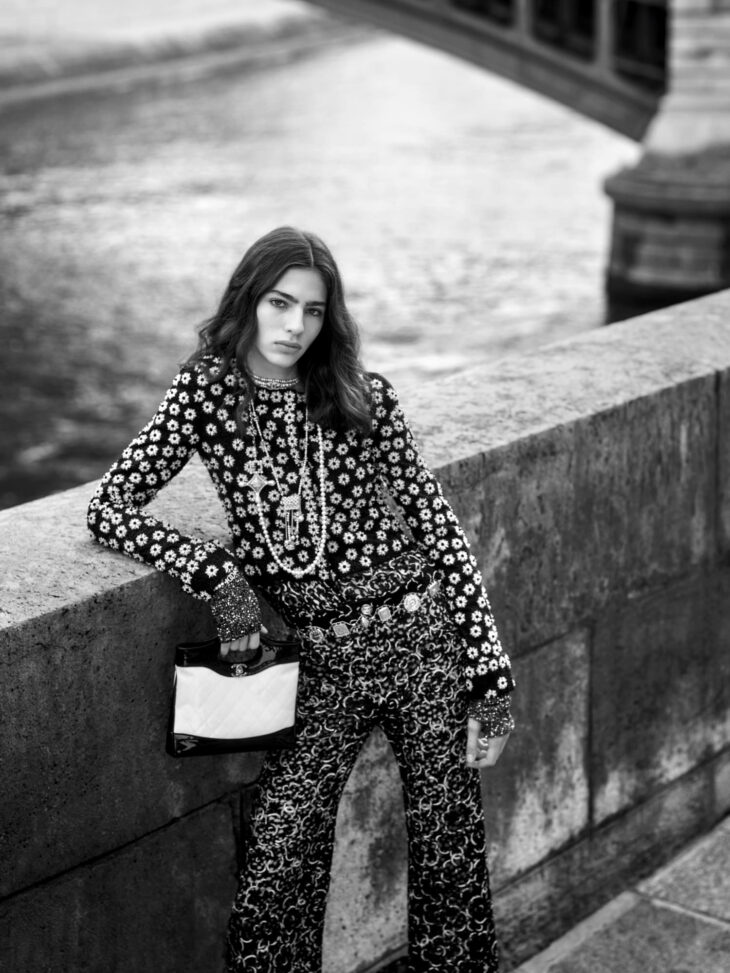 Courtesy of Chanel Images by ©Malick Bodian with Ibrahim Kamara
CHANEL Dakar collection presented yesterday in Senegal viewed through the lens of Photographer Malick Bodian with styling from Ibrahim Kamara. The collection The French Fashion house selected the city of Dakar to present their 2022.23 Métiers d'art collection in a decision made almost three years ago with the friends of the house who have lived in the city. The collection was inspired by the art projects Chanel contributors worked on and pursued in Dakar.  The collection and show are placed to celebrate Dakar as a growing art centre on a global scale giving us a new view on cinema, literature, contemporary art, dance, and music as well as fashion.
"Going to Dakar means engaging in a dialogue with the country that welcomes us. The honour bestowed upon us must go hand in hand with concrete actions in terms of creative dialogue, transmission of know-how and sustainable development," shares Chanel team press team.
Chanel created more than a fashion show, the Chanel Dakar is shaped into a three day experience kicked off on December 5th. The event focused on creatives from the regions as well as fans of art, fashion editors and journalists.
"In order to pay tribute to this artistic stronghold, it seems essential to us to have a long-term approach. The choice of venue for the show is part of this goal: in our own way, we will contribute to the renovation of the former Palais de Justice. In January 2023, la Galerie du 19M will come to Dakar for several months to launch, with the support of IFAN (Institut fondamental d'Afrique noire), exchanges and creative dialogues with Senegalese personalities, celebrating the richness and diversity of the embroidery and weaving trades in a programme that is free and open to all. The aim of this programme is to promote the transmission of know-how and to encourage vocations among the general public, schoolchildren, students, families and craft lovers. Between contemporary creation and traditional know-how, the new collaborations will be exhibited in a second time in la Galerie du 19M, Porte d'Aubervilliers, in the Greater Paris area," adds Chanel press team.
Chanel is determined to give long time support to local projects by supporting a number of  entrepreneurial initiatives with Senegalese organisations and experts. The Chanel initiatives aim to support local savoir-faire, as well as responsible and regenerative agricultural practices for raw materials and circularity. The event is envisioned as only the start of the collaboration between Chanel and Senegal.
Discover the complete collection in DSCENE CHANEL 2022.23 Métiers d'art Collection feature.
For more of the shoot by Malick and Ibrahim taking the Chanel Dakar collection to the streets of Paris continue scrolling: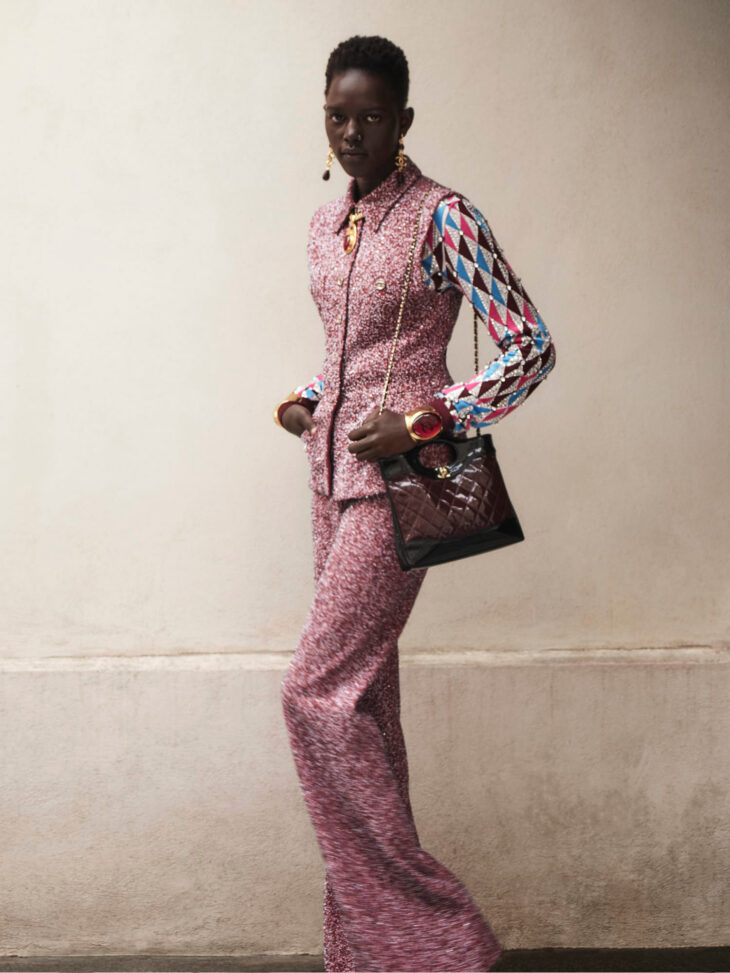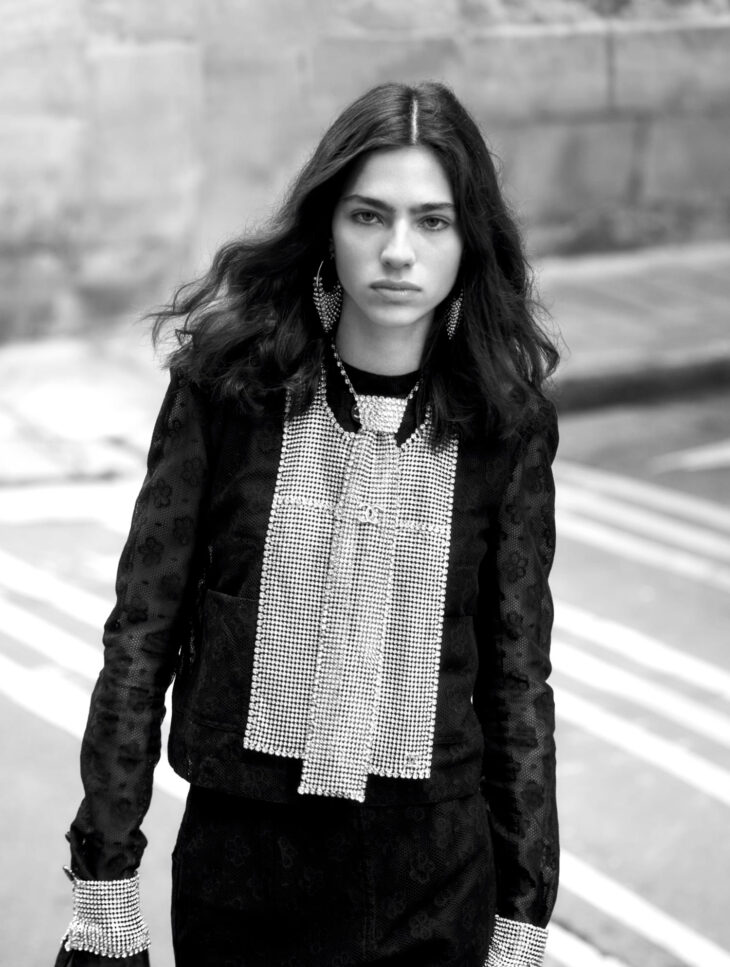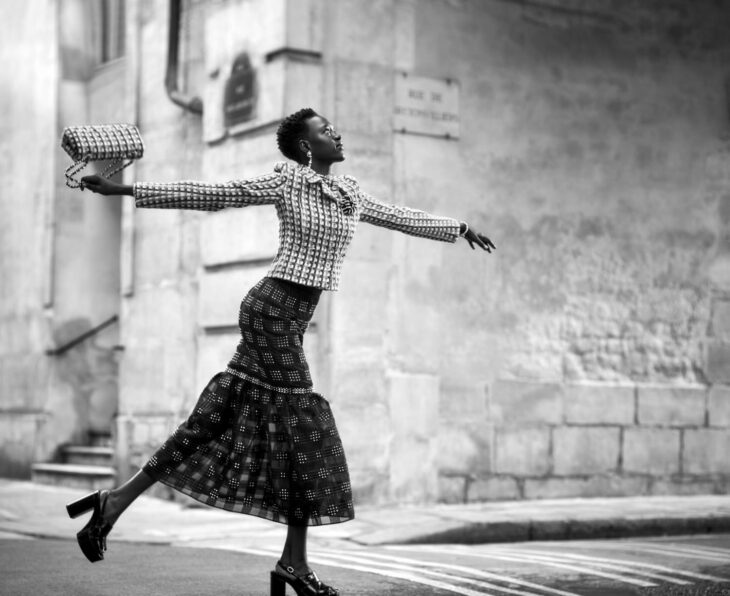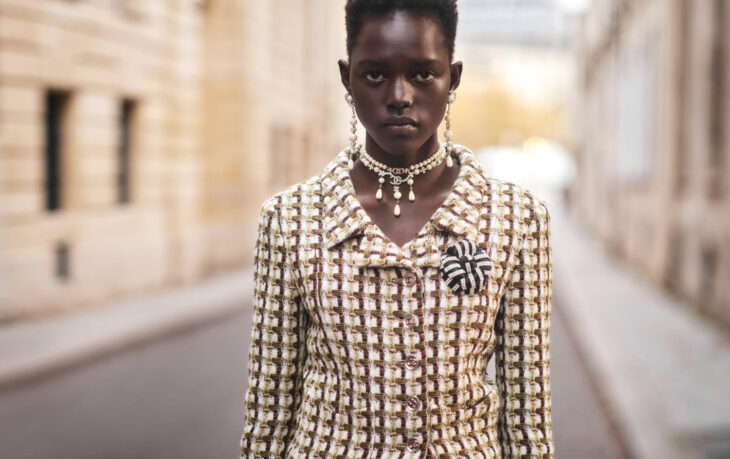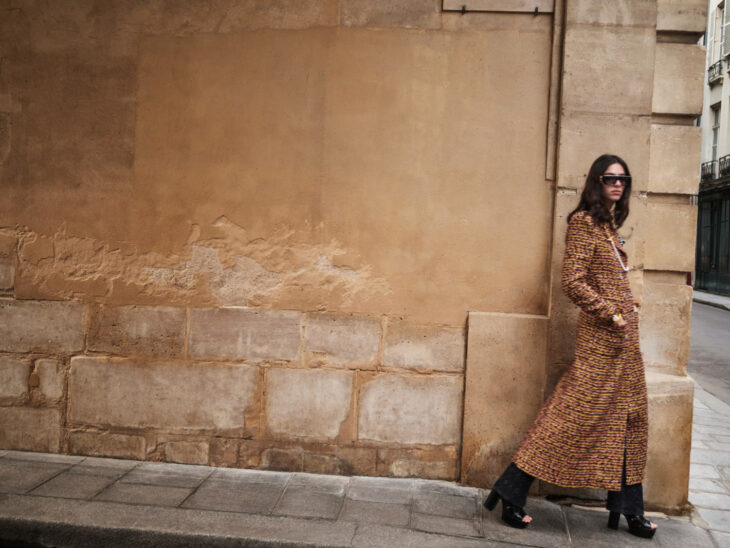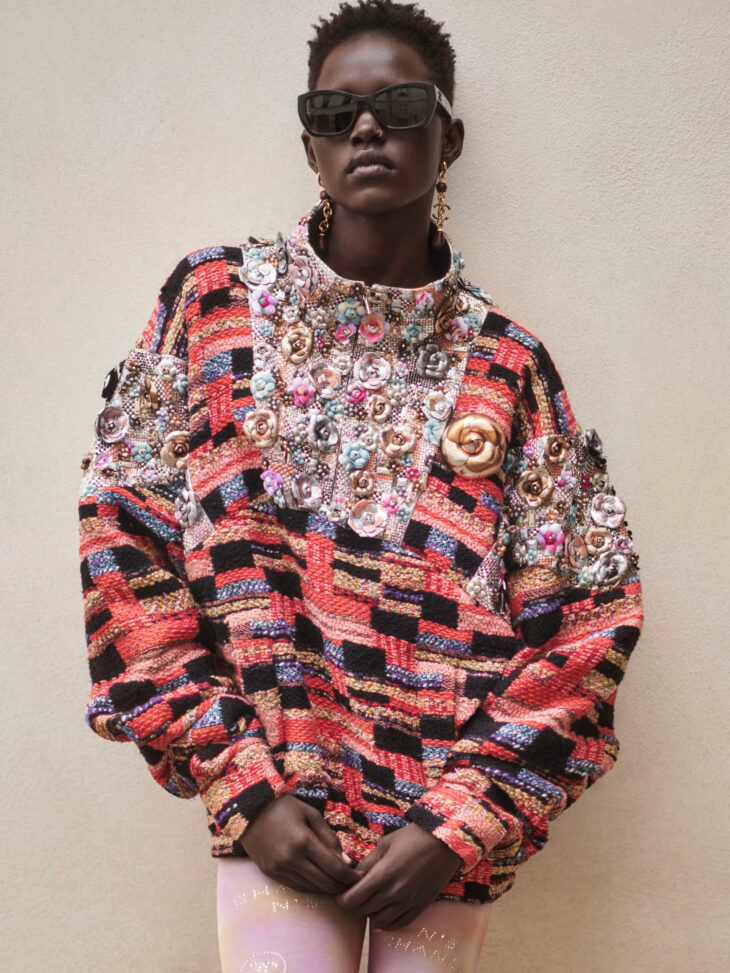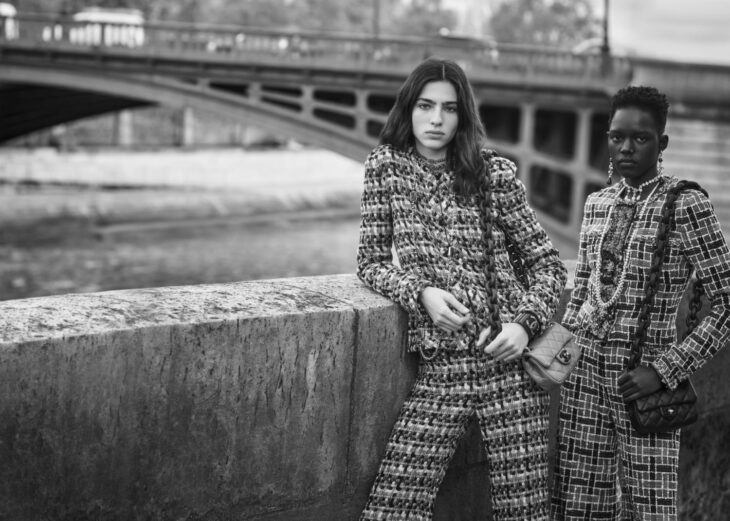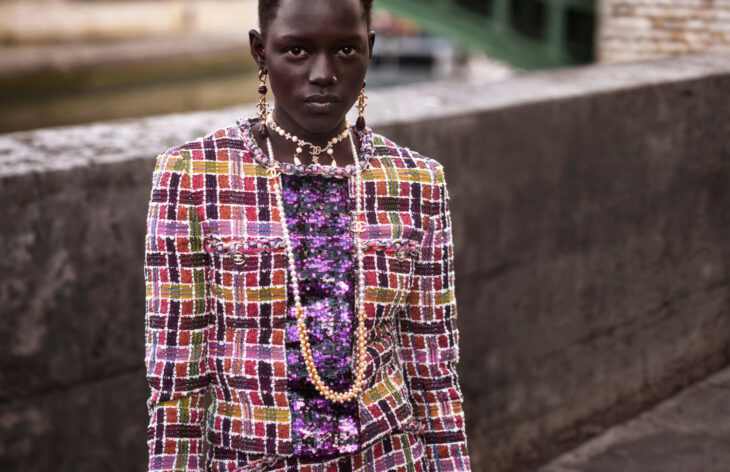 Malick Bodian is a young model fashion model represented by Success model agency in Paris and DNA Models in NYC but also a photographed and director on the rise represented by Secone Name. Ibrahim Kamara is one of the most celebrated new talents on the fashion scene recently getting an appointment of Editor-in-Chief at the world-renowned DAZED magazine. In may this year Kamara was appointed as Off-White label Art and Image Director.