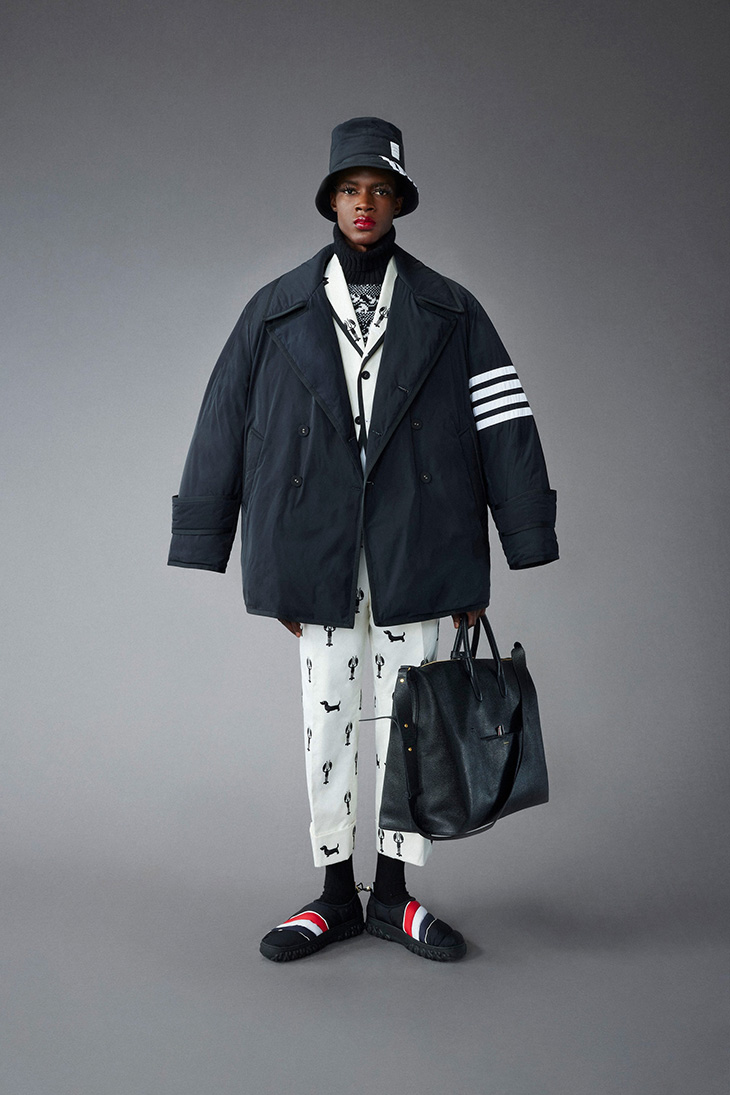 Fashion designer Thom Browne wins the three-stripes trademark infringement case against adidas. Yesterday, the eight-person jury made a verdict that Browne did not infringe on adidas' trademark and therefore was not liable for damages or profits from selling products with four stripes or its trademark grosgrain ribbon. The lawsuit was filed in 2021, when adidas claimed a trademark infringement against the American label, stating the similarity between its three-stripe branding and the parallel stripes (often four) on Thom Browne garments. The trial stated that despite Thom Browne's knowledge of its rights in the famous three-stripe mark, the New York design house has expanded its product offerings far beyond its formal wear and business attire specialty. The filing claimed that Browne is now selling athletic-style apparel and footwear featuring two, three or four parallel stripes in a manner that is confusingly similar to adidas' three-stripe mark.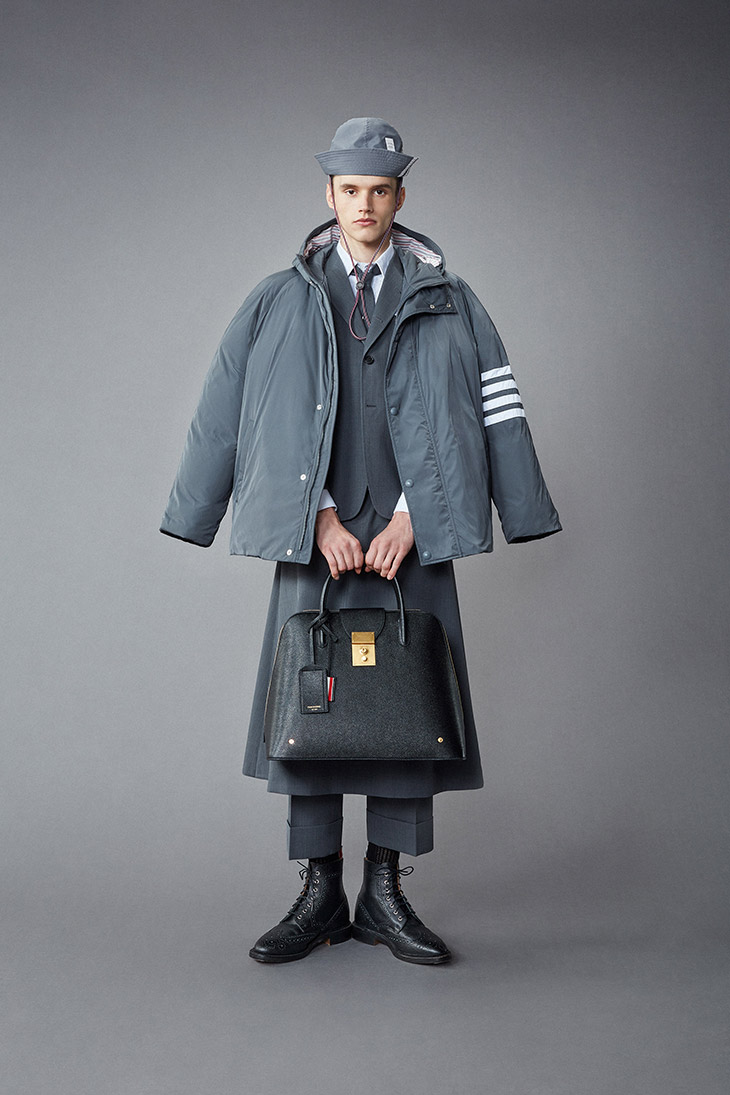 We are pleased that the jury found that at no time did Thom Browne Inc. infringe on any of Adidas' trademarks. For over 20 years now, Thom Browne has been a pioneering force in luxury fashion, bringing a wholly unique and distinctive design aesthetic that combines classic tailoring with American sportswear sensibilities. We look forward to continuing to design and provide the creative products that have become the hallmark of the Thom Browne label. – a Thom Browne spokesperson said in a statement via WWD
Browne initially used three stripes on varsity-inspired clothing items, and Henn stated that when adidas noticed its usage in 2007, the brand approached Browne's then-CEO to change the logo to four stripes. The verdict proved that Thom Browne has not impacted adidas' business for more than a decade, since the luxury label began using four stripes on its designs.