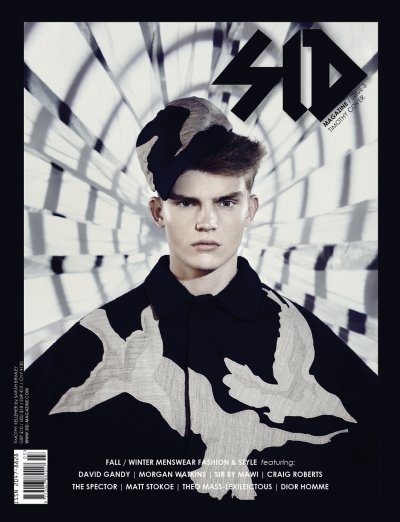 Magazine: SID
Issue: #3
Cover Model: Timothy Kelleher |D1 Models|
Grooming: Kenny Leung |ERA using Korres and Bumble & Bumble|
Stylist: Sylvester Yiu
Projection Set Designer: Dori Deng
Photographer: Sarah Brimley
Website: www.sid-magazine.com
Exclusive reveal of SID mag cover starring D1 Models' rising star Timothy Kelleher beautifully photographed by Sarah Brimley with styling by Sylvester Yiu. For the striking cover Timothy is wearing Dior Homme, while on the pages of SID's winter issue you'll find pieces from collections such as Prada, Alexander McQueen, Lanvin, KrisVanAssche, Calvin Klein and Jil Sander to name a few.
SID's new issue is out November 19th. Sunday evening we are to exclusively reveal the special edition cover starring Britain's biggest male supermodel!