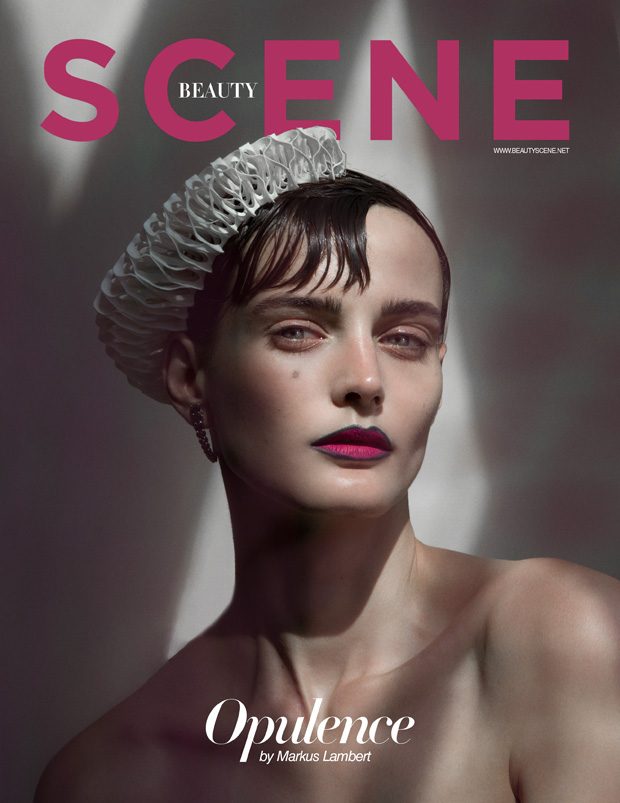 We are happy to introduce the first ever cover of Beauty SCENE by DESIGN SCENE, the internal beauty pages opening cover coming with our September 2018 edition. The stunning model is SIBUI SAN at NEXT Models in London masterfully photographed by MARKUS LAMBERT. Beauty SCENE while only an attached supplement to our DESIGN SCENE will aim to connect to our beautyscene.net web page, and bring even more beauty and makeup to our magazine edition.
PRE-ORDER NOW IN DIGITAL TO RECEIVE AUGUST 2018 ISSUE FOR FREE
In charge of the makeup is our regular contributor Makeup Artist BARRIE GRIFFITH while the hair styling is work of DAVIDE BARBIERE. Taking care of the elegant styling was fashion stylist ALTON HETARIKI also a returning contributor to D'SCENE Publishing magazines.
Photographer Markus Lambert
Styling : Alton Hetariki at Tom Folwarkow Management
Makeup Artist Barrie Griffith Using Charlotte Thilbury
Hair Style Davide Barbiere at Caren Agency
Model Sibui San at Next Models London