For young fashion designers starting in today's fashion industry saturated by social media and web shops the path to success looks clearer than ever. Nevertheless, starting a fashion business comes to a much more complicated blue print than gathering social media following and setting up a website.
A true brand development involves sophisticated logistics, team work, endless nights and tremendous amount of luck. DESIGN SCENE magazine's fashion director Katarina Djoric singles out 10 young designers on the rise whose trajectory is the one to note by industry mavens as well as today's up and comers.
See our list of 10 young designers to watch after the jump: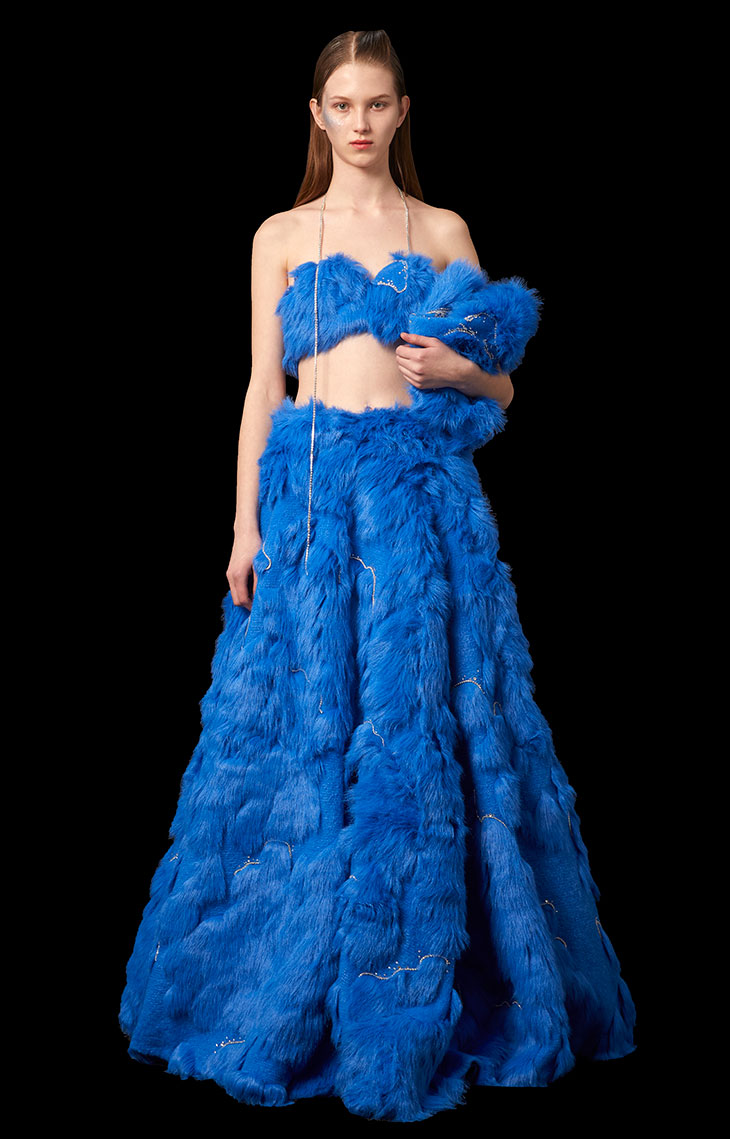 1. ANGEL CHEN
Chinese designer Angel Chen is known for her bold, sculptural design that fuses Eastern and Western aesthetics. Exploring conceptual and architectural silhouettes, her collections are an avant-garde take on modern style. The imaginative interpretations of her Chinese heritage are a product of her impeccable craftsmanship, colourful approach and edgy take on everyday style.
At the age of 17, Chen moved from her native Shenzhen to study at London's Central Saint Martins. She interned for Marchesa, Vera Wang and Alexander Wang in New York. Following her graduate collection, she launched her eponymous label in 2014.
Chen was a first Chinese designer to collaborate with the high street retailer, with her window display in London's Urban Outfitters, and she was also the first Chinese designer to collaborate with H&M, with a 45-piece capsule collection in 2019.
Chen has shown her collections at London, Milan and Shanghai Fashion Weeks. Last month she has  joined Shanghai's virtual fashion week with a smashing five-minute digital runway show.
2. BETHANY WILLIAMS
Bethany Williams is British designer and philanthropist committed to effecting social change with each of her collections. Bethany founded her eponymous label in 2017, focused on gender-neutral, expressive clothing.
She was shortlisted for the LVMH designer prize and received the Queen Elizabeth II Award for British Design.
Bethany collaborates with different charities each season. For her Fall Winter 2020/21 collection, she collaborated with the The Magpie Project charity, that supports mothers and children suffering in temporary or insecure accommodation.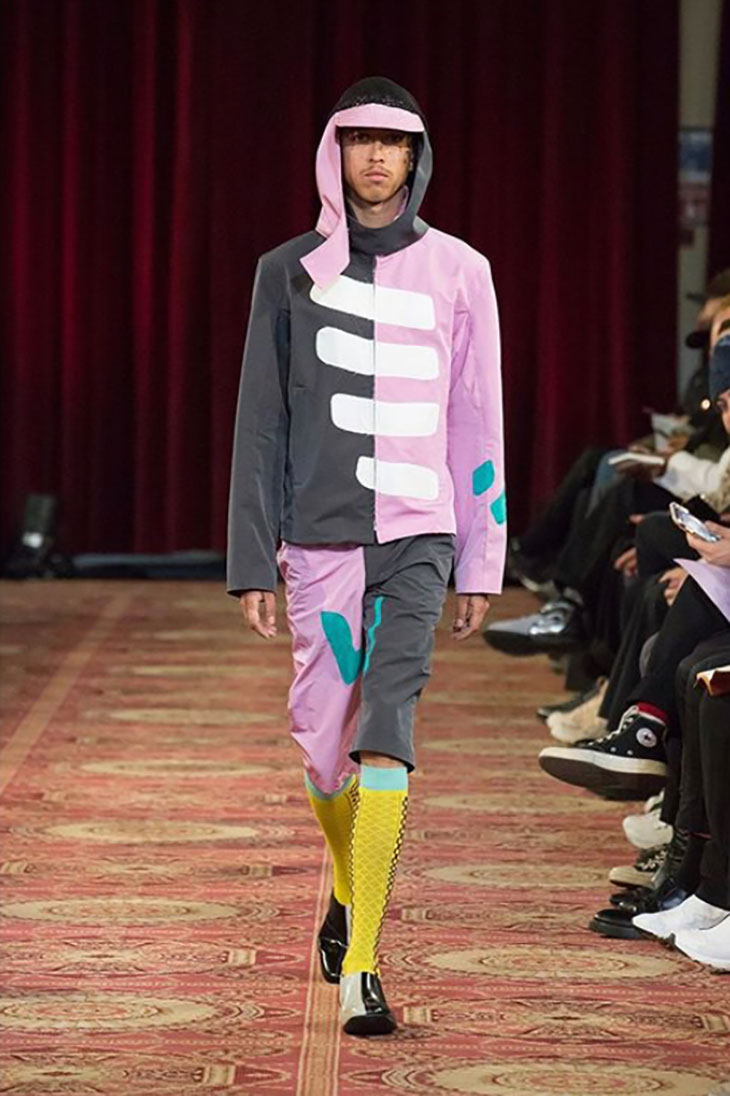 3. KIKO KOSTADINOV
Kiko Kostadinov is a Bulgarian fashion designer based in London. Central Saint Martins graduate, Kostadinov is the creative director of his eponymous label as well as British heritage brand Mackintosh's premium line Mackintosh 0001. Inspired by the modern-day uniform and contemporary workwear, his collections focus on innovative pattern cutting and attention to detail.
He recently collaborated with Japenese footwear brand ASICS on a new sneakers style with the campaign shot and modeled by legendary German photographer Juergen Teller.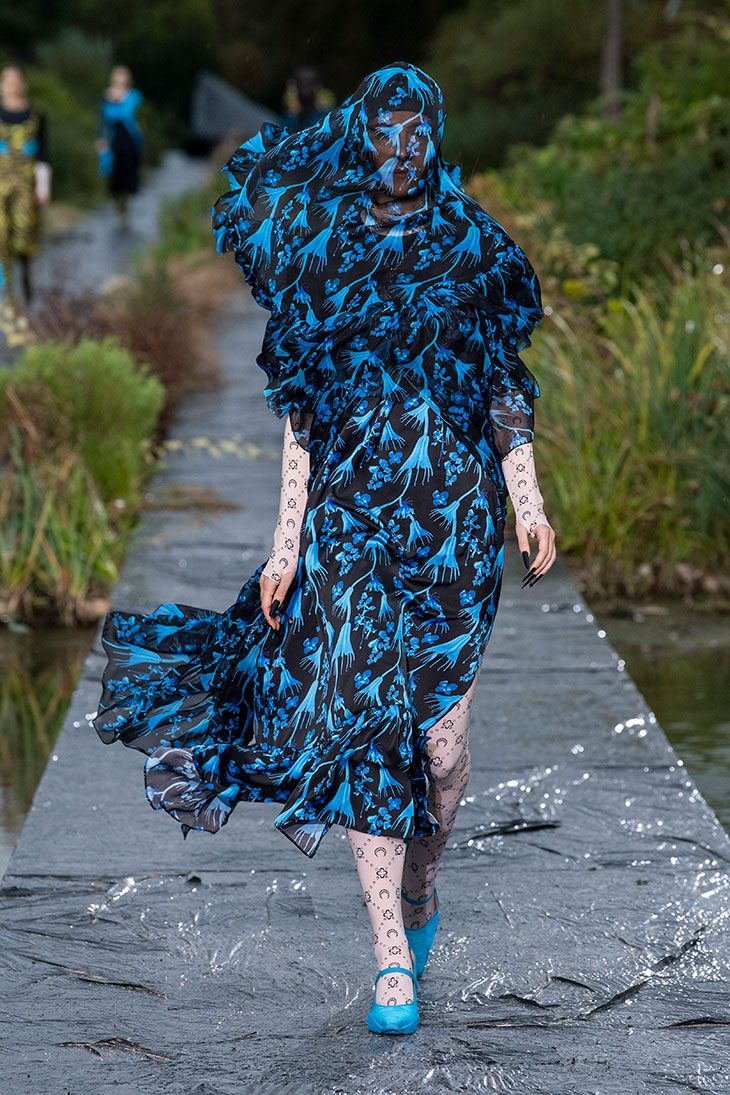 4. MARINE SERRE
Marine Serre is a French fashion designer, the winner of the 2017 LVMH Prize for Young Fashion Designers. She is known for her crescent moon motifs and hybrid fashion, which combines edgy sportswear with feminine silhouettes and a couture-inspired sensibility. She uses vintage clothes and other upcycled materials to form the base of each collection, with the addition of daring colour combinations, unexpected textures and asymmetric silhouettes.
Serre is committed to following environmental practices. Since the start of 2018 she uses end-of-cycle product for base materials, alongside high-tech fabrics.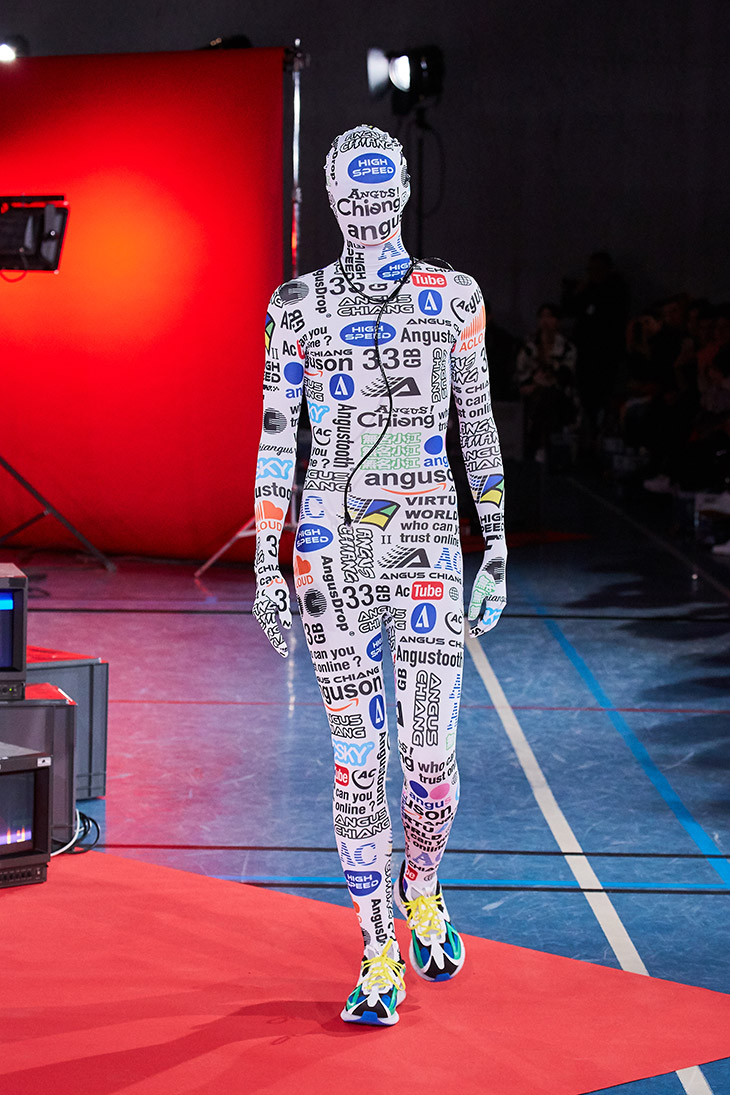 5. ANGUS CHIANG
Taiwanese designer Angus Chiang established his eponymous label in 2015 after graduating from Shih-Chien University in 2013. His design is mainly inspired by Taiwanese culture, mixed with nightlife, rave and street culture references. A part of the new brigade of East Asian designers, Chiang is mainly popular with a millennial audience, seeking for gender-fluid designs.
Angus Chiang Creative Studio also works on limited collections, including home decorations, furniture, and office supplies, even music.
Read our interview with Angus Chiang here.
6. RICHAR QUINN
London-based designer Richard Quinn established his eponymous label after graduating from the Central Saint Martins. Quinn fuses art and fashion, using his couture skills to create powerful, vintage-inspired pieces made of innovative fabrics.
Recently, the designer collaborated with Moncler on a glamorous, energetic and fearless 8 – MONCLER Genius' 2020 collection.
Quinn's second collection went down in history, as the Queen Elisabeth II sat front row, when he was presented with the inaugural Queen Elizabeth II Award for British Design.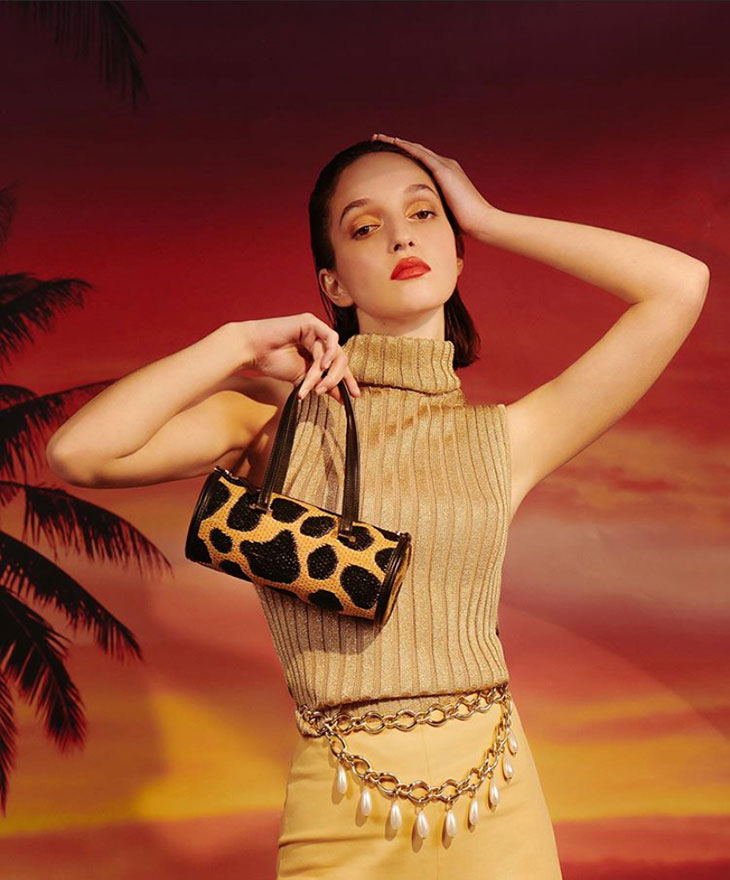 7. LES PETITS JOUEURS
Les Petits Joueurs is a luxury handbag brand founded in 2013 in Florence, Italy by Maria Sole Cecchi. Shaking up the familiar aesthetics of a purse into a quirky, lively, statement piece, the brand uses unique materials and refreshingly modern designs. The brand quickly became one of the most sought after brands, worn by world renowned celebrities, bloggers, and influencers.
Read our interview with Les Petits Joueurs designer Maria Sole Cecchi here.
8. SANKUANZ
Founded in 2013, Sankuanz is a menswear brand founded by Chinese designer Shangguan Zhe. The brand is based in the Chinese city of Xiamen, but showcases its collections during the Paris Fashion Week Men's.
Blending pop culture references with classical elements, the brand is known for its deconstructed silhouettes, precise cuts and bold graphics, as well as its eclectic, eccentric and audacious aesthetic. Always experimenting with a new materials, unconventional shapes and bold color choices, Sankuanz challenges the traditional codes of menswear.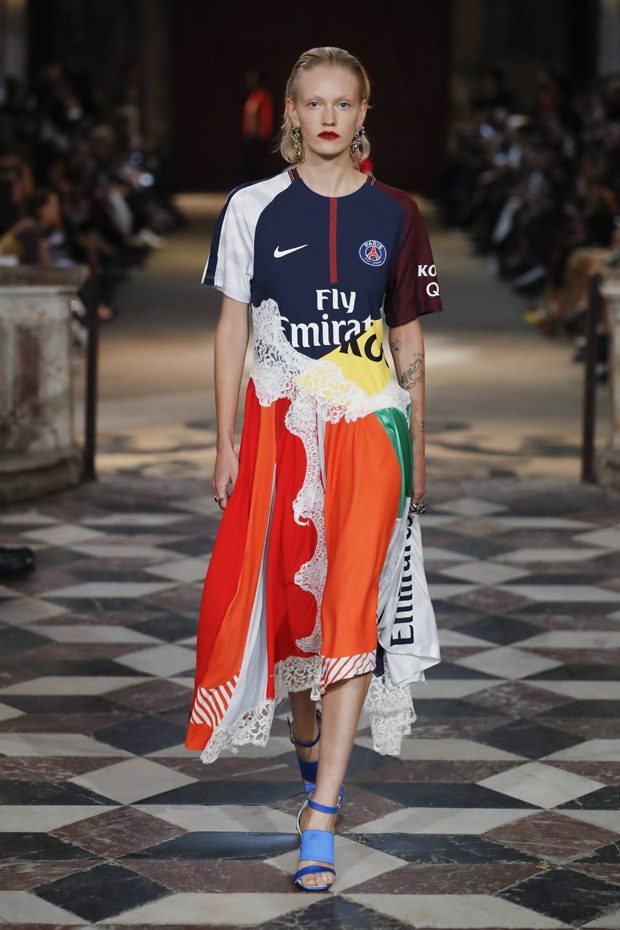 10. NAMACHEKO
Swedish/Kurdish menswear brand Namacheko is founded in 2017 by self-trained designers Dilan and Lezan Lurr. Mixing their Kurdish heritage and European upbringing the designers deliver clean-lined aesthetic, using unexpected fabrications. Brand's classically inspired tailoring and androgynous silhouettes have quickly gathered the attention of the media.
The brand was nominated for the Woolmark Prize 2020.