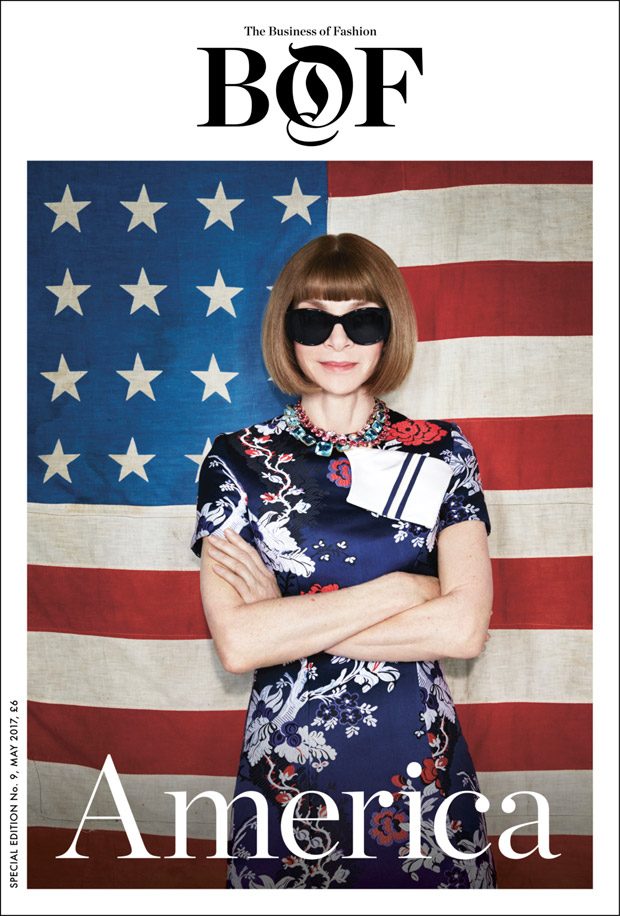 American Vogue Magazine's editor-in-chief Anna Wintour takes the cover of The Business of Fashion BoF Magazine's America edition captured by fashion photographer Patrick Demarchelier.
"Our first port of call was the office of our cover star Anna Wintour, the most powerful figure in fashion, who over the past three decades has become not only editor-in-chief of American Vogue and artistic director of Condé Nast but also a kind of head of state for American fashion more broadly. As Condé Nast's chief executive Bob Sauerberg said to me, if there was a president of fashion, it would certainly be Wintour, who gives us her take on the current American reality." – Imran Amed, Founder and Editor-in-Chief of BoF
To order your copy of BoF's ninth special print edition, with delivery anywhere in the world, visit shop.businessoffashion.com.