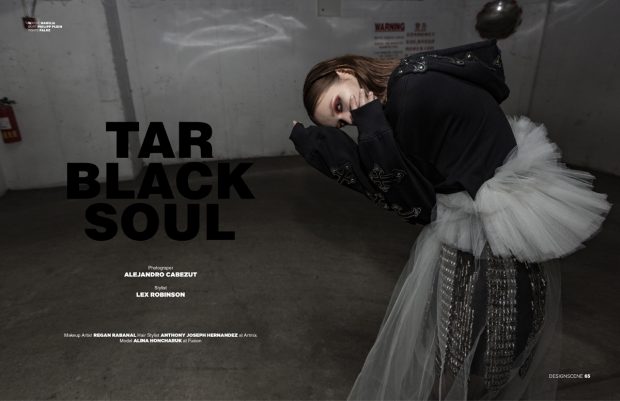 Ukrainian up and comer Alina Honcharuk (Fusion Models) poses for Tar Black Soul story captured for our Design SCENE Magazine's May 2017 edition by fashion photographer Alejandro Cabezut. Beauty is work of makeup artist Regan Rabanal, and hair stylist Anthony Joseph Hernandez at Artmix.
GET YOUR COPY IN PRINT $21.90 AND DIGITAL $3.90
In charge of styling was Lex Robinson, who for the session selected pieces from the likes of Namilia, Philipp Plein, Falke, Mimi Prober, Valentino, Topshop, Chan Luu, Tripp NYC, Christian Dior, Louis Vuitton, Electric Love Army, Charlotte Olympia, Walt Disney World, Emanuel Ungaro, and Echo Design.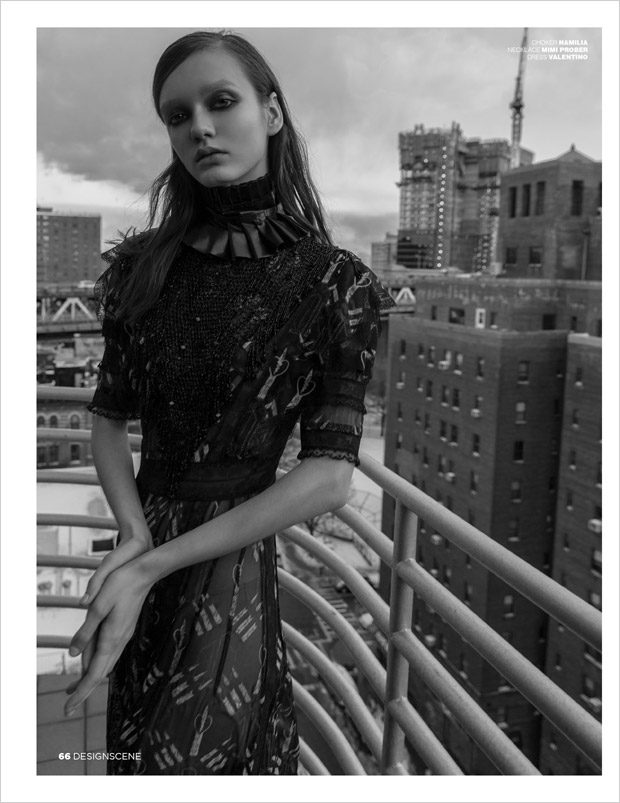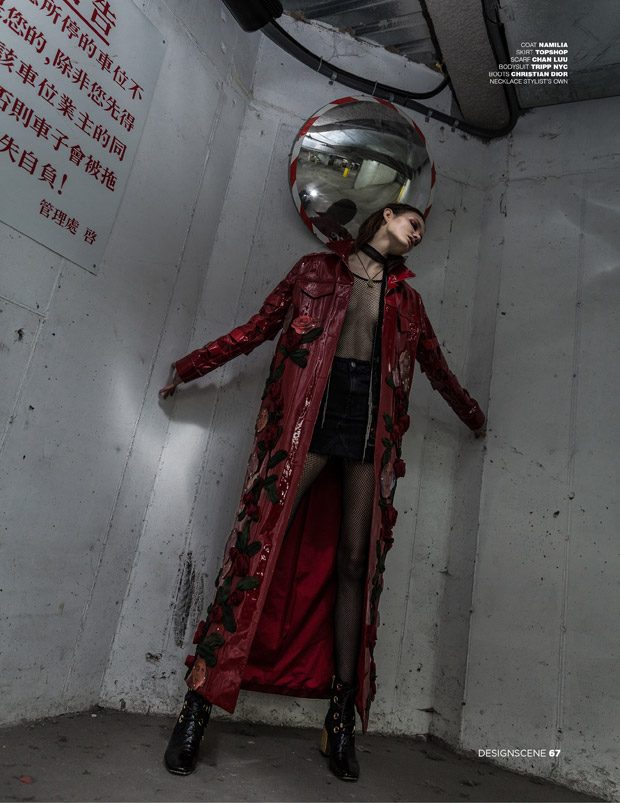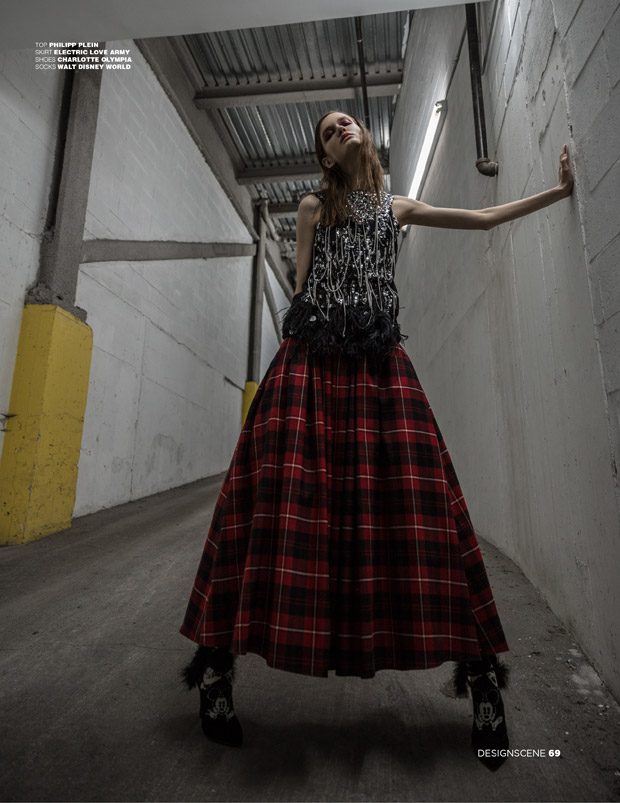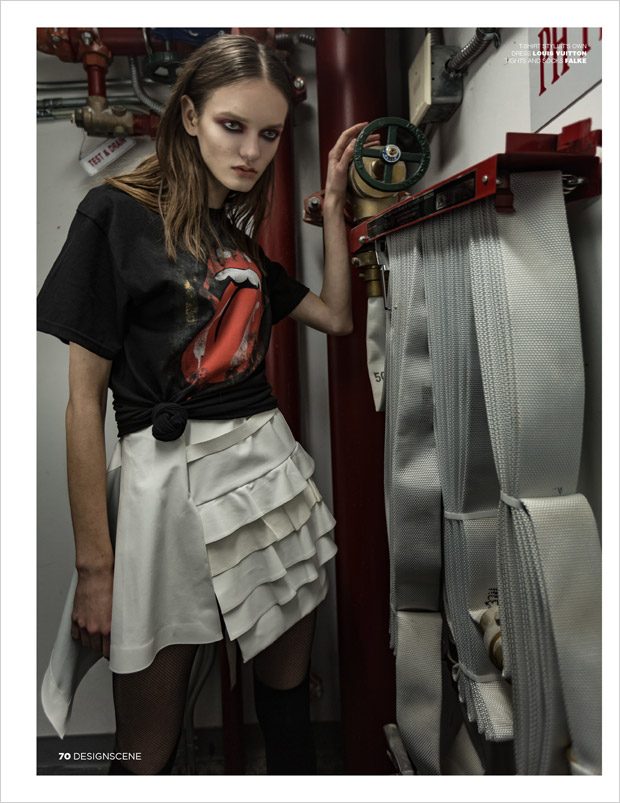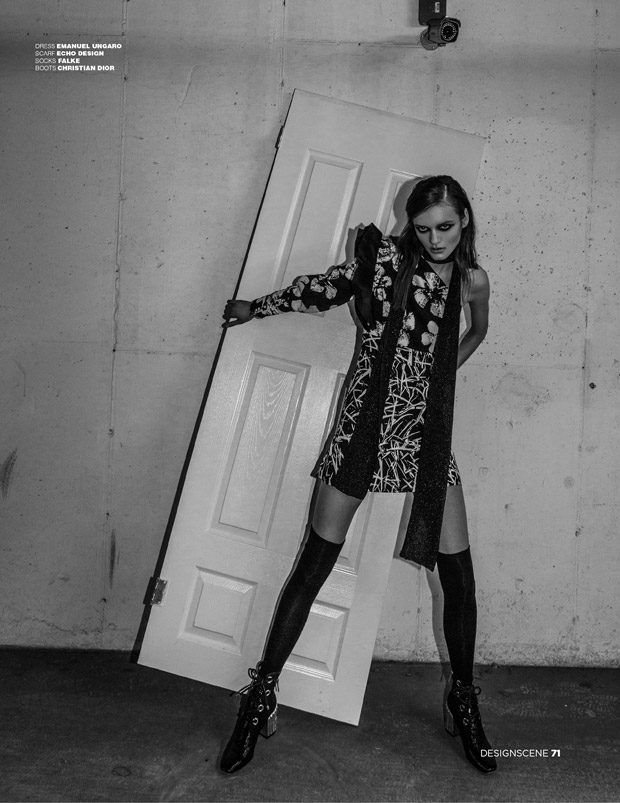 Photographer Alejandro Cabezut
Stylist Lex Robinson
Makeup artist Regan Rabanal
Hair stylist Anthony Joseph Hernandez at Artmix
Model Alina Honcharuk at Fusion
GET YOUR COPY IN PRINT $21.90 AND DIGITAL $3.90