This week, as we leave 2022 behind and embark on a new one, we look back on DSCENE Magazine's most outlandish moments. From star studded cover stories, to the stuninnig editorials and art interviews, discover DSCENE Magazines best moments in 2022 below.
COVERS: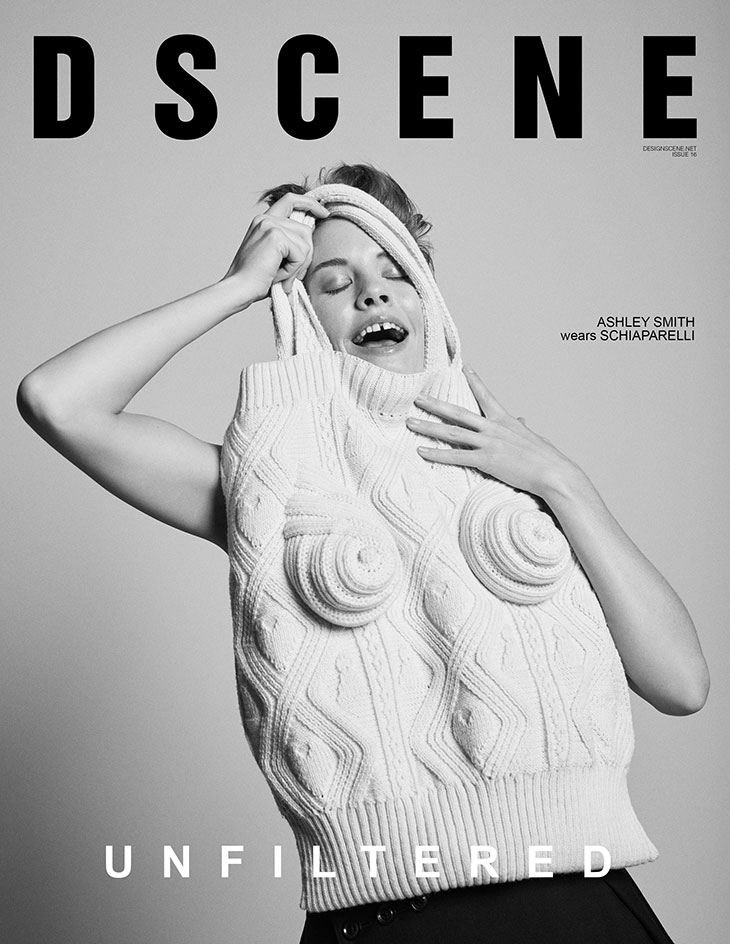 Top rmodel ASHLEY SMITH for the Winter 2021.22 issue of DSCENE Magazine themed "UNFILTERED". The story is captured by photography duo WILLIAMS + HIRAKAWA with styling from DSCENE Fashion Director KATARINA DORIC and Stylist DONAL LAWRENCE and beauty by Makeup Artist JO STRETTEL and Hair Stylist TANIA BECKER.
Discover more – Ashley Smith by Williams + Hirakawa for DSCENE Unfiltered Issue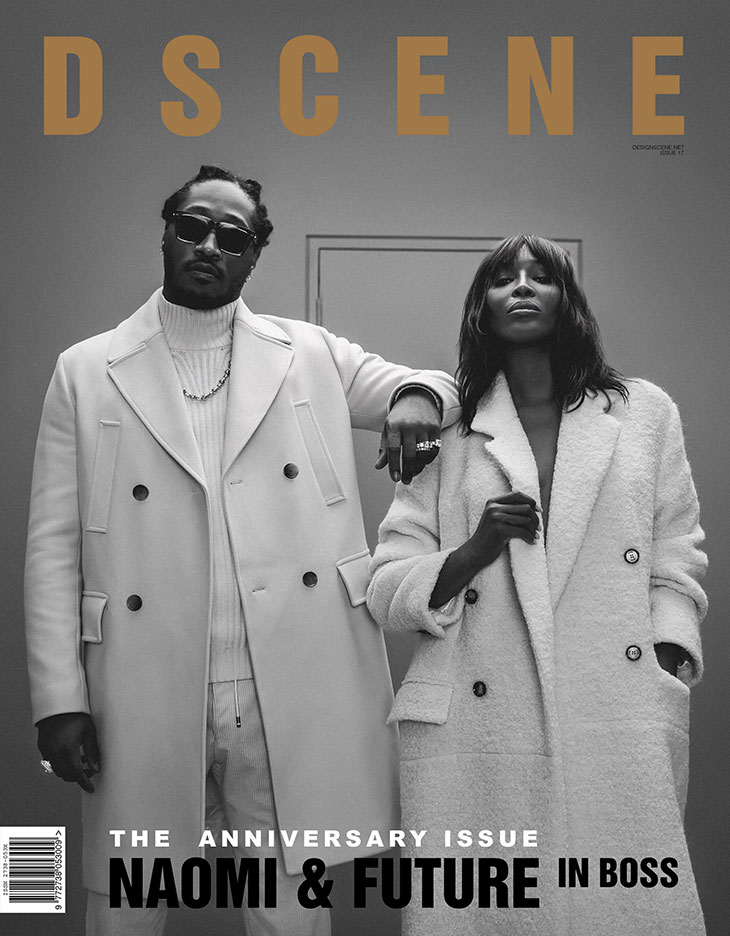 The issue 17 of DSCENE celebrates the 15th anniversary of the magazine, with supermodel NAOMI CAMPBELL and musician FUTURE on the cover, captured by photographer Lewis Mirrett.
Discover more – FUTURE and NAOMI In Boss for DSCENE Anniversary Issue
American singer and songwriter JULIA MICHAELS takes the cover of DSCENE Magazine's November 2022 Digital edition lensed by fashion photographer Raul Romo, with styling from Luca Kingstonand beauty by Hair Stylist Scott King and Makeup Artist Rob Scheppy.
Discover more – Exclusive Interview with Singer and Songwriter JULIA MICHAELS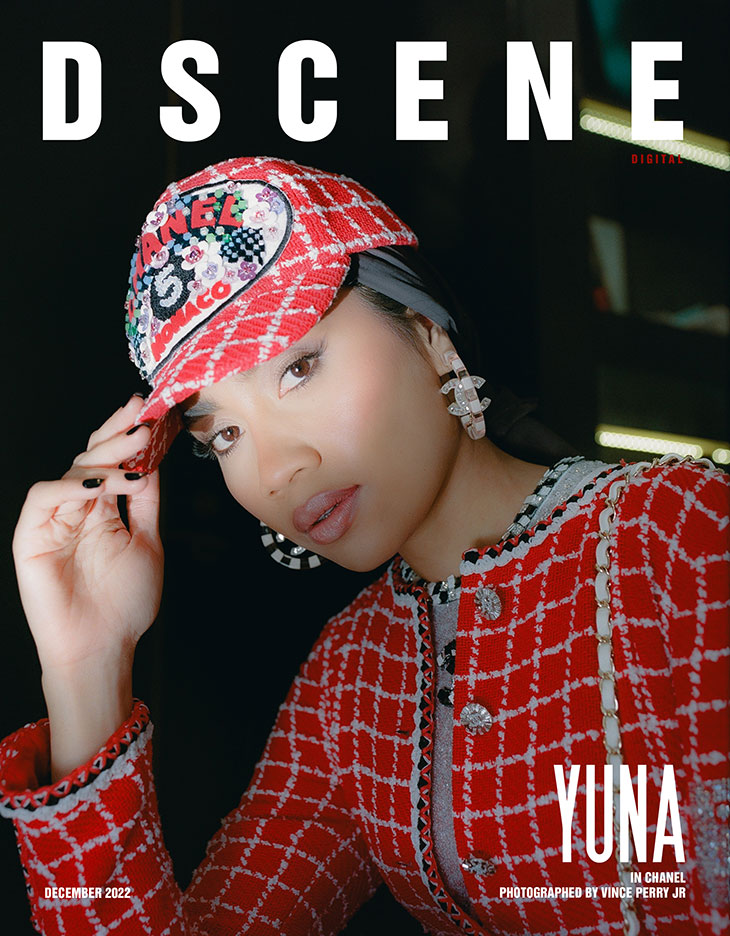 DSCENE Magazine teams up with muscian YUNA for December digital cover story shot in a glamorous all-suite hotel The London West Hollywood at Beverly Hills by Vince Perry Jr., with styling by Ariel Kochbarski and beauty by makeup artist Michelle Delorenzo.
Discover more – YUNA Is The Star of DSCENE December 2022 Cover Story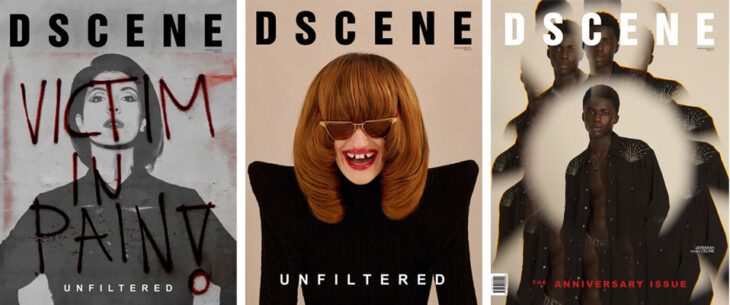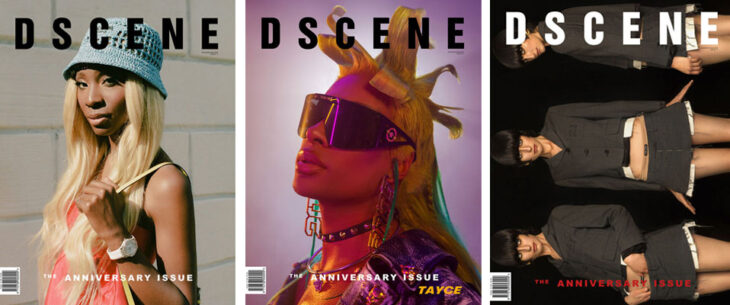 EDITORIALS: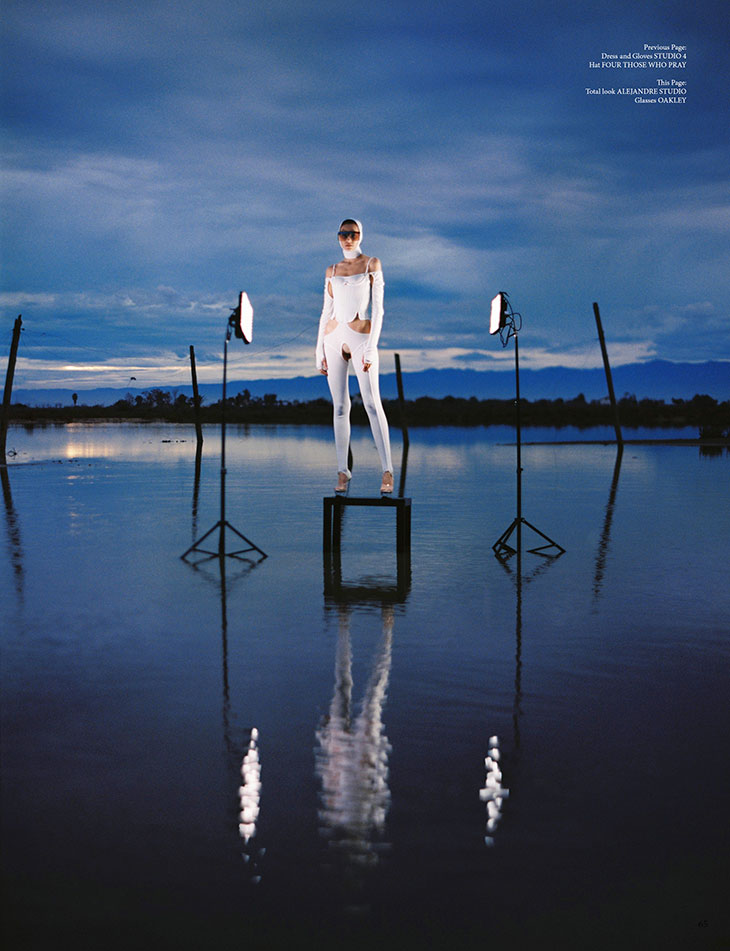 Postpandemic Rave story features the striking Naomi Van Kampen captured by fashion photography duo Gus&Lo for our DSCENE Magazine's Unfiltered edition. In charge of styling was Alberto Murtra with hair styling and makeup from beauty artist Rafit Noy,
Discover more – Post Pandemic Rave by GUS & LO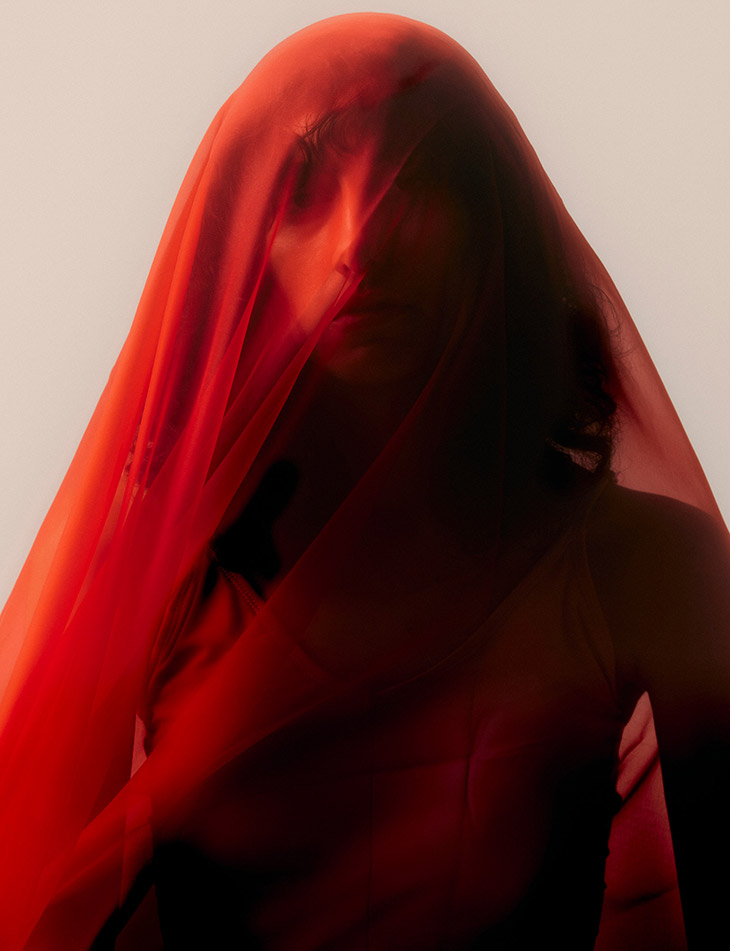 Don't Leave the Door Open features Paulina Tellez captured by fashion photographer Veronica Nesci for DSCENE STYLE STORIES. In charge of styling was Alice Balducci, with beauty from hair stylist Lucrezia Paradiso, and makeup artist Ilaria Morici.
Discover more – Don't Leave the Door Open by Veronica Nesci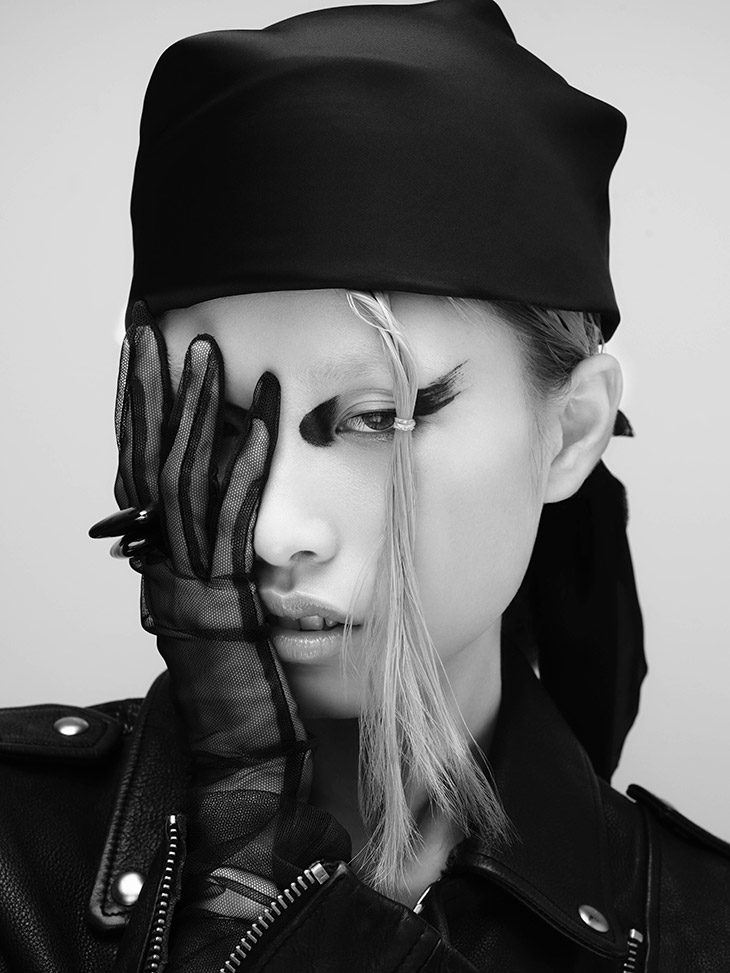 The Girl In the Picture storry for DSCENE BEAUTY section features the stunning Rulan Liang captured by fashion photographer Mann. In charge of styling was Nadine Fawzi, with casting direction from Ellie Vojvodinska and retouching by Anna Kharkovska. Hair styling and makeup are work of beauty artist Anastasia Alawadhi, assisted by Sarah Yunis and Eman.
Discover more – The Girl In The Picture by Mann
INTERVIEWS: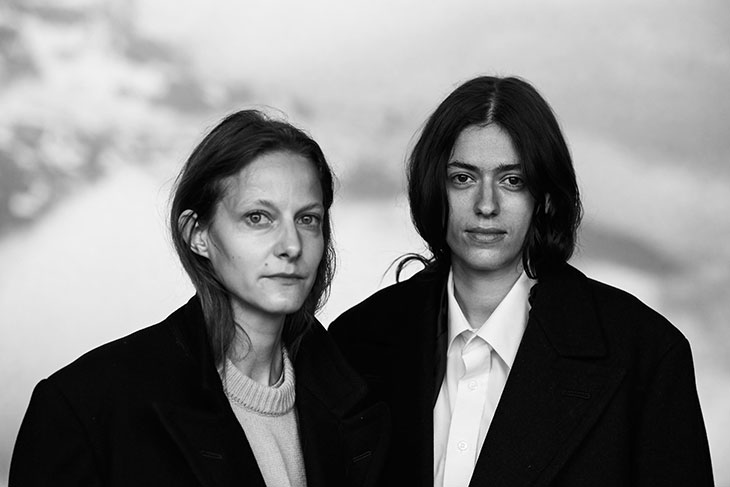 DSCENE Magazine's Fashion Director Katarina Doric sits down with OTTOLINGER founders Cosima Gradient and Christa Bösch to talk about growing up in Switzerland, their view of environmental ethic and their two fashion homes, Berlin and Paris.
Read more – Interview With OTTOLINGER's Christa Bösch and Cosima Gadient
For DSCENE magazine's Issue 16, Sébastien Meyer and Arnaud Vaillant the founders of COPERNI sit down with Fashion Director Katarina Djoric to talk about the centre of Coperni universe, but also innovative silhouettes and the fashion industry's obsession with overproducing.
Read more – A Nod To Innovation With COPERNI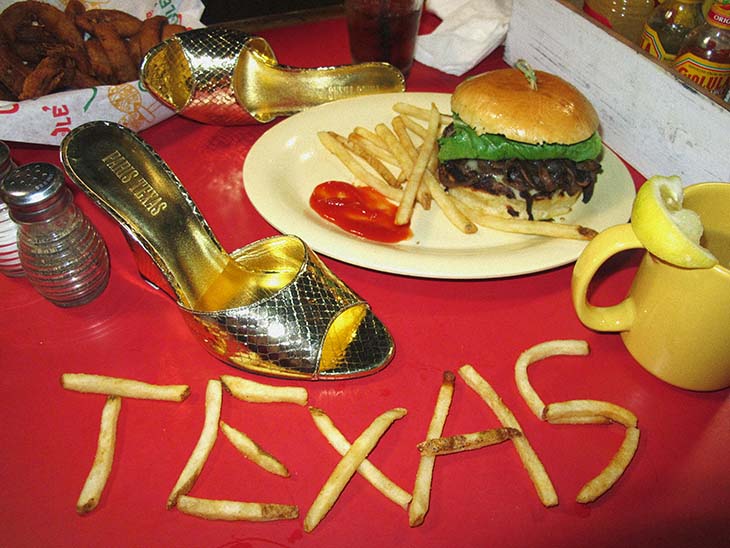 DSCENE Digital Editor Maja Vuckovic sits down for an interview with Annamaria Brivio, founder and Creative Director One of the most talked about shoe brands in the past few years, PARIS TEXAS.
Read more – Interview With PARIS TEXAS Founder & Creative Director Annamaria Brivio
PLACES:
This summer we wisited the fabolous five star luxury resort Noūs Santorini. Located in the charming village of Mesaria, it's a perfect place to be away from the crazy nightlife but still have everything you need.
Read more – NOŪS SANTORINI: A Modern Temple of Well-Being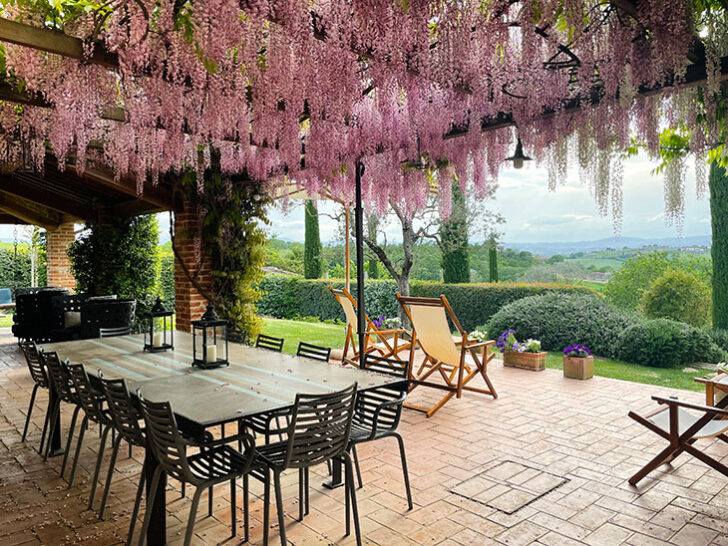 DSCENE team traveld to the charming Tuscany region this spring and spent a week in the stunning La Badiole villa. Straddling the regions of Tuscany and Montepulciano, this secluded villa offers privacy and quiet so that even the most tired traveler can enjoy nothing but the buzzing of bees in the home's expansive and well-kept gardens.
Read more – La Badiole: A Treat for the Senses in the Tuscan Countryside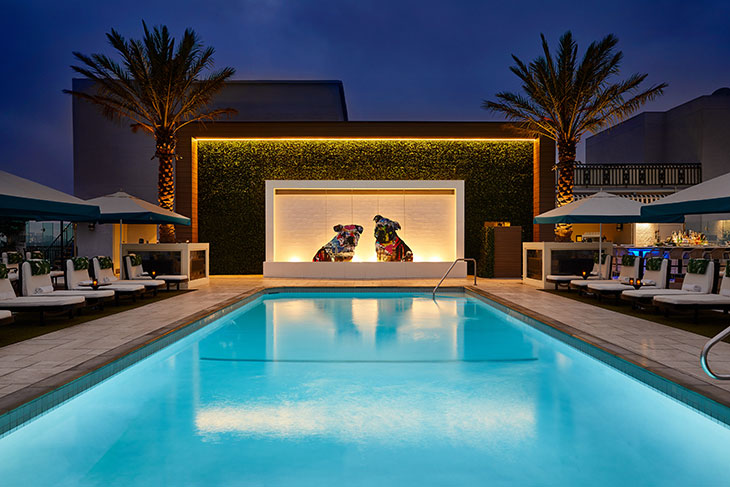 On our visit to the City of Angels, we settled in The London West Hollywood at Beverly Hills. Its impeccable service, exquisite food and drink offerings, as well as the wide array of unparalleled amenities make it one of the swankiest hotels in the area.
Read more – Urban Oasis: The London West Hollywood
ART: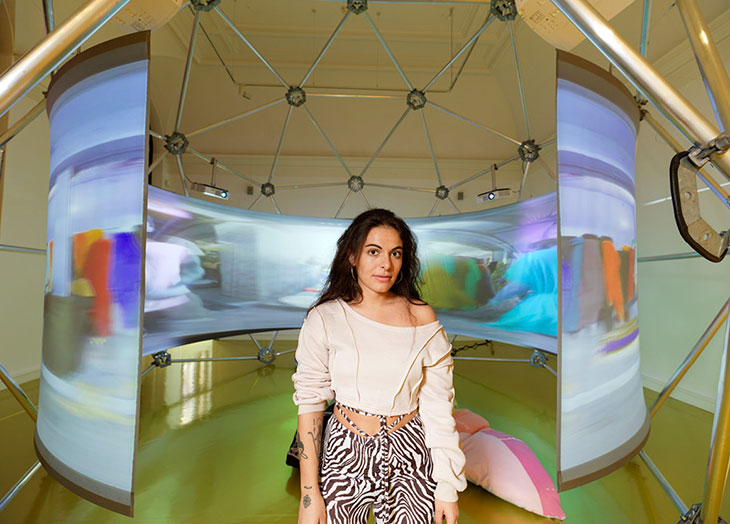 Artist ANNA EHRENSTEIN talks with our Editor Katarina Doric about the importance of birthplace, what's missing in the art world, and her future projects.
Read more – DSCENE Exclusive Interview With Artist ANNA EHRENSTEIN
Artist WONG PING brings us closer to his world by sitting down for an interview with Editor KATARINA DJORIC to talk about the new aesthetic values, internet vs galleries and the evolution of his very own style.
Read more – DSCENE Exclusive Interview With Artist WONG PING
Paris-based artist MIMOSA ECHARD sits down to talk with Editor Katarina Doric about her hybrid eco-systems, having a garden, and her latest exhibition at Palais de Tokyo.
Read more – DSCENE Exclusive Interview With Artist MIMOSA ECHARD